Samsung Galaxy S III delayed in UK [Updated]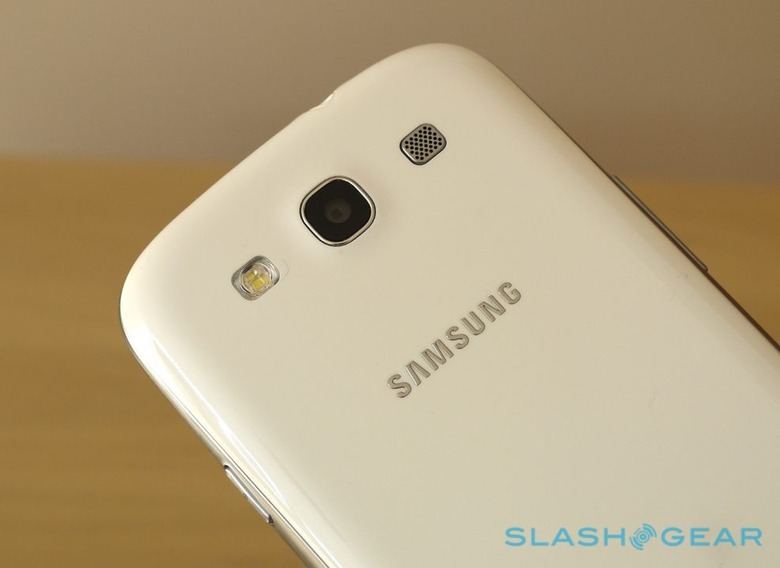 Delays in stock availability of the blue Samsung Galaxy S III have apparently spread to the UK, with those who pre-ordered the unlocked, SIM-free "Pebble Blue" handset being informed that supplies aren't expected until next week. Retailer Clove alerted customers to the problem first, revealing that "Samsung has confirmed a delay in the arrival of the first stock" with exact availability "still to be confirmed." Meanwhile, there's a minor delay with the "Marble White" version as well.
Issues with the Pebble Blue version were first reported last week, with a manufacturing problem blamed at the time. Samsung supposedly had to scrap several hundred thousand blue casings as a result. There's no word on what caused the lesser white model delay.
UPDATE 12 NOON CST: A Vodafone UK spokesperson has updated us with the following statement:
"All customers who have pre-ordered the white 16GB version of the Samsung Galaxy SIII should expect to receive their new phone on the UK launch date, 30 May.

However, we've been advised of shipping delays for the 32GB marble white and the 16 and 32GB pebble blue versions.

We're working closely with Samsung to ensure devices reach our customers as soon as possible and will be contacting them directly to advise them on their order's progress.

The Galaxy SIII has already become the most pre-ordered device to join our line-up and we're as keen as our customers are to get it into their hands as soon as possible." – Vodafone UK Spokesperson
According to Clove, the Marble White Galaxy S III is now expected to arrive in stock on June 1, rather than May 30 as originally expected. "First stock" of the blue is "expected to arrive week commencing 5th June, but this is still to be confirmed."
Pre-order customers received an email warning them of the new delays, which Samsung is yet to comment on officially. More on the Galaxy S III in our full review.
Retailer email:
"We are contacting you today regarding your order for the Samsung Galaxy S3 in Blue.

News from Samsung has confirmed a delay in the arrival of the first stock. This has been delayed until what we understand to be next week, but this is still to be confirmed.

Your order will be held in preparation for the stock arriving and as soon as it does, your order will be shipped and a notification sent to you by email.

Please be aware that this delay is outside of our control and stems from Samsung. We are simply passing on the most accurate information we have.

It is in our interest to ship orders as soon as we can and we would love to ship yours sooner if we could."