Samsung Music Hub chases Spotify and iCloud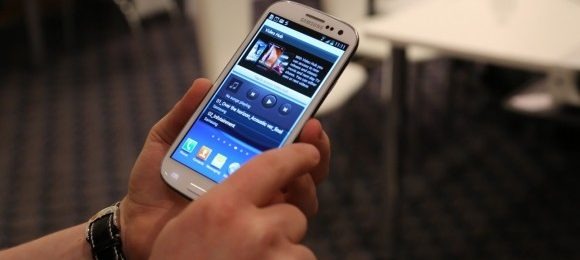 Samsung has officially launched its Samsung Music Hub, the company's Spotify-rivaling streaming music and cloud storage service, alongside the new Galaxy S III. Mentioned briefly at the flagship smartphone's launch earlier this month, Music Hub uses freshly-acquired mSpot to offer 19m tracks for streaming or purchase, in addition to an individual cloud store allowing subscribers to upload their own music and access it across up to five different devices.
Priced at £9.99 or €9.99 ($16) per month, Samsung Music Hub will be accessible from phones and tablets as well as through a browser-based interface. However, the company also has plans to include support on its smart TV line-up, through its audio docks and even on the high-end internet-connected fridges it offers.
Synchronization with iTunes will be supported, transferring music and playlists to the cloud for remote access. Up to 100GB of space will be included with each premium account, though so far there's no sign of Samsung intending to use that for anything other than music; however, we'd be surprised if video sync at the very least wasn't added, given the scale of the storage.
Samsung will debut Music Hub on the Galaxy S III, but also plans to preload it onto all new phones and tablets moving forward. Meanwhile, there will be versions for for the existing Galaxy S II and Galaxy Note in due course, along with a release for other platforms, presumably including iOS.