Samsung takes on iTunes and Spotify with Music Hub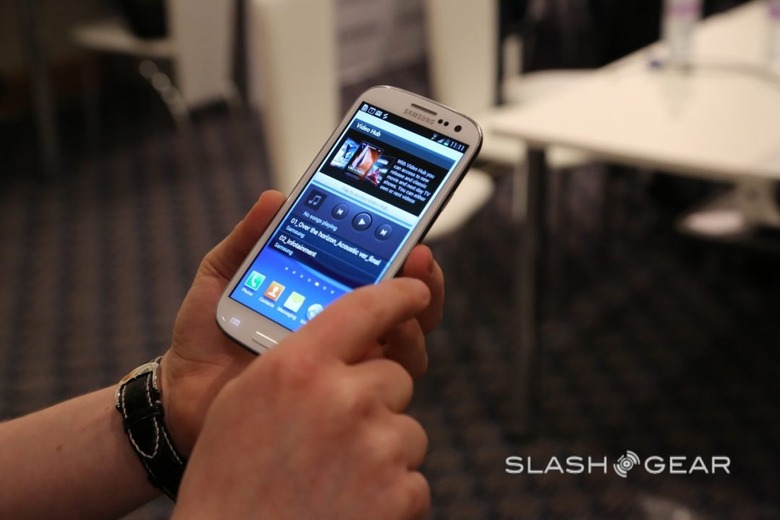 It went by very briefly at the event, but Samsung also mentioned a new music matching service similar to iTunes Match, also poised to rival Spotify and Rdio. Samsung's Music Hub will offer a subscription based music service clearly aimed at competitors, but will also feature a Scan and Match service so that users can scan their existing music libraries and have them available on the go.
Samsung says did say that 17 million tracks would be available on the service. To put that into perspective, Spotify had around 15 million tracks as of July 2011, and Rdio has around 12 million tracks. The matching service is clearly a shot at iTunes Match.
The Music Hub will work across multiple Samsung devices, including tablets, TVs, and Blu-ray players. Access will also be available via a web-based interface. The service is said to cost $9.99 for access on one smartphone/tablet, or $12.99 for access on up to four devices. As for Scan and Match, apparently it will come at no additional cost: interesting, considering that iTunes Match costs $25 a year for the same functionality.