Samsung Galaxy S III gets early unboxing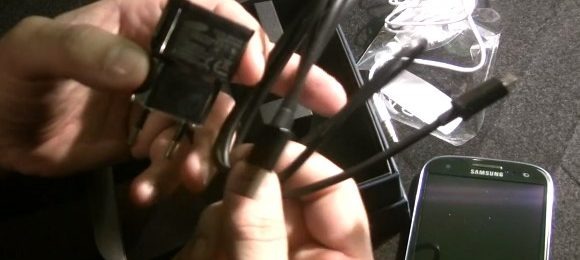 Samsung's
 isn't expected to hit Europe until May 29, but that hasn't stopped one of the coveted quadcore smartphones to slip out for an early unboxing in Italy.
 scored the new Samsung – in beautiful blue – and wasted no time in getting it and its accessories out of the box under the watchful gaze of the camera.
As for what exactly is in the box, you get a wired stereo headset – with some comfortable looking rubber earbuds, rather than the usual bound-to-pop-out set – along with a USB cable and compact USB charger. Exact accessories may end up varying by market, however, and of course Samsung has
 to peddle.
The rest of the comparison pits the Galaxy S III against some of the other luminaries of the moment, including HTC's One X, the Galaxy Neuxs and Galaxy Note, and of course the previous-gen Galaxy S II. We've already seen much of that
 with the phone, but we have to say the aesthetic of the new phone is growing on us.
Samsung has already confirmed that those who preorder the Galaxy S III from its own stores in the UK will be able to
, and US sales of the smartphone are expected to kick off over the summer.
[Thanks to everyone who sent this in!]