Samsung offering Galaxy S III pre-orders a day early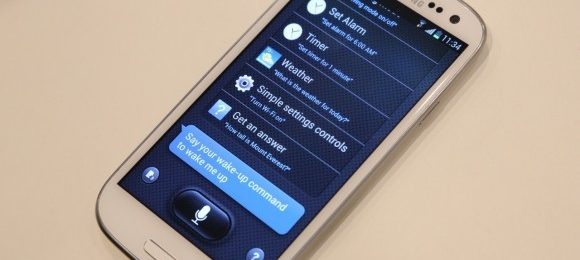 Good news for those of you in the UK who simply can't wait to get your grubby little mitts on the Samsung Galaxy S III. The phone will be made available an entire day early for those who pre-ordered the phone at Samsung's Brand Store at the Westfield Stratford City shopping center. Phones will be made available from 6pm on the 29th, with everyone else having to wait on other retailers to launch the handset.Samsung won't be offering the phone for sale on the 29th – it's only for those who pre-order at that specific store. Retailers will be able to make their own pre-orders available early from 7pm on the 29th, but you'll have to swing by Samsung's own store if you want to be one of the first in the UK to own the device.
Those specs again if you haven't committed them to memory already: a 4.8-inch Super AMOLED HD 720p display, quad-core 1.4Ghz Exynos 4212 processor, 1GB of RAM, eight megapixel camera, 16/32/64GB of storage with a microSD card slot, 2,100mAh battery, and a new industrial design along with tweaked TouchWiz on Ice Cream Sandwich. We'll be bringing you a full review before the phone launches, so keep an eye out.