Galaxy S III Accessories Hands-On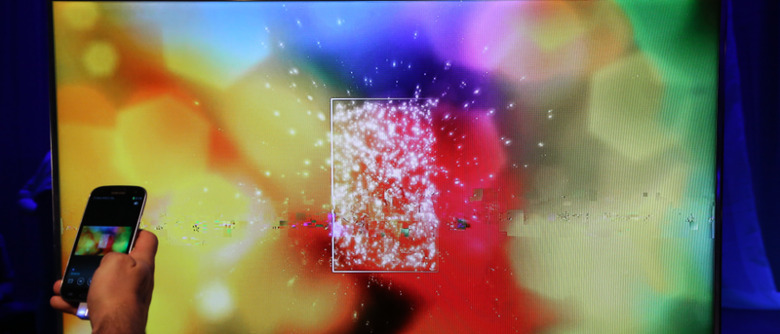 Today we've gotten the opportunity to not only get a look at the
in-person, but to look at the accessories that go with it as well. What you'll see here is a set of fold-over covers, cases of all shapes and sizes, and a charging dock that's almost, but not quite, that lovely wireless charger you've heard so much about. You'll also get a peek at the Samsung S Pebble, also known as a tiny MP3 player accessory that connects to your Galaxy S III with a tap, and a peek at AllShare Cast for wireless transmission of HD video!
First have a peek at AllShare Cast, a system with which you'll have one base station connected to your television with an HDMI cord and your Samsung Galaxy S III which wirelessly connects to this station and allows you to mirror the content you've got on your smartphone to your HDTV with ease. Have a peek at this functionality in the hands-on video demo we've got here:
[vms 70f2e74990a07a607ebd]
From there it's all about charging and protecting, Samsung presenting one dock that appeared at first to be the
mentioned in the presentation earlier today, but indeed it is not quite that. Instead its a slightly more traditional dock with aspirations for showing the device off in all its vertical glory. Note the front and the back (as seen in the gallery below) and the fact that it's not quite out in the open yet.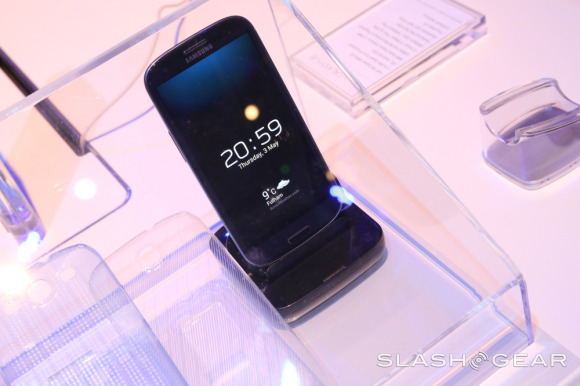 Then there's the flip-up covers of all colors under the rainbow, sitting on top of a Galaxy S III on the left here in the case with several other vibrant colorways available on the right. You'll find that these are pretty much the first front-protecting case items offered by the manufacturer in the history of mobile. Samsung isn't saying their screens aren't tough, they're just saying that bright colors are fun! There are also several basic clear cases included here as well.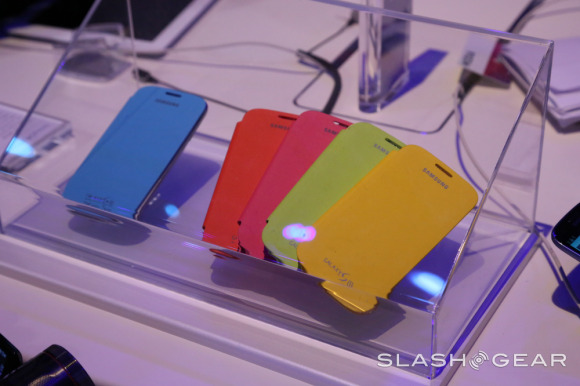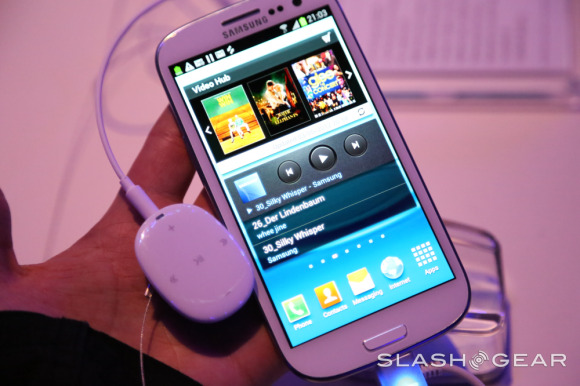 Finally there's the S-Pebble MP3 Player accessory. This little beast will be pushed with the Galaxy S III (at the same time as the smartphone's release more than likely) and will act as a standalone music player with earbuds to boot. Extremely simple and more than ready to work with your smartphone without the assistance of an additional PC. Imagine the excellence for this summer!