Samsung Galaxy S 5 to headline ISOCELL camera quality boosts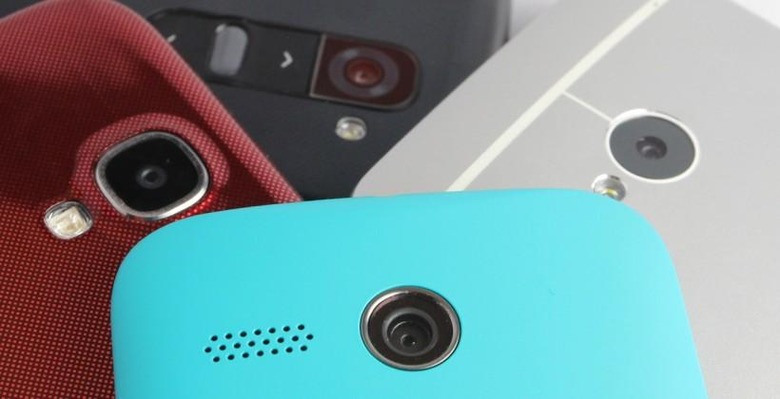 This month a couple of big changes in the way Samsung operates are set to have direct influences on how the Samsung Galaxy S 5 will be delivered. Just this November an analyst day event showed off the next big thing for Samsung's line of smartphones in a sensor that'll be placed in at least one headline device – undoubtedly the Samsung Galaxy S5 (or S 5 if you prefer). This unit is a 16-megapixel ISOCELL Sensor with 1.12um pixels and rolls out with wide dynamic range and auto-focus as well.
This sensor will replace the current standard BSI sensors in a large collection of smartphones in the world today, and is part of Samsung's move toward focusing on their cameras as a main area of concern for the immediate future. Seeing the success of the HTC "Ultrapixel" push in 2013, it's difficult to imagine any smartphone company thinking that the camera isn't one of the most important elements in the device from this point forward.
The folks at ETNews have spoken with a Samsung official who made clear their next big move in the industry as well, bringing on a major change-up in their own business setup.
"We will transplant the brand, sales networks, software competency and manufacturing competitiveness of the Wireless Business Division into the Camera Business Division, and integrate the technical know-how of the two business divisions into competency for differentiating our smartphones." – Samsung
Samsung has had some big success in the past couple of years in merging their take on Android with their camera expertise, bringing on devices like the Samsung Galaxy Camera and the Samsung Galaxy S4 Zoom.
The line between handheld pocketable camera and smartphone with camera is blurring, and Samsung's connection of two units as such are a sure sign of their continued evolution toward oneness. Now we've only to see if this set of abilities will be pulled over into the Samsung Galaxy Note 4 and the rest of the tablet universe as well.