The next iteration of Samsung's Galaxy Note series has been one of the hottest topics in brand-specific forums over the past couple of weeks, with fans of the brand doubling up interest after a device-filled event held by the manufacturer brought on everything but. What we saw back then was glimpses of the machine – an implementation of the S-Pen here, another version of the Galaxy S 4 there, but the Galaxy Note III itself remained a mystery in a large way. Here several weeks before said device is tipped to premiere, rumors of specifications begin to flow.
The illustration above comes straight from Samsung's Facebook page, linked in that case to "An inspirational talk from blogger & RSA Chief Executive, Matthew Taylor", found here: (YouTube Link). Tips for the future!
That image also shows the Samsung Galaxy Note 8.0, reviewed by SlashGear earlier this year.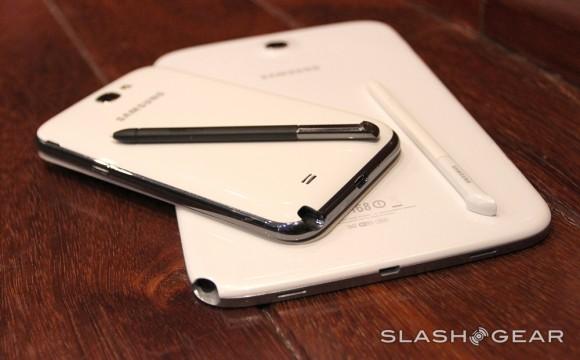 The images you're seeing below have been shared by microblogger (and several-times proven inside source-connection) TechKiddy, who suggests the photos depict a "prototype" still in testing. While the common guess thus far has been that the machine is an early edition of the Samsung Galaxy Note III, it's a bit more likely that we're still looking at Galaxy S 4 ware – perhaps even the Samsung Galaxy S 4 Mini in photos taken in the weeks leading up to its first market-ready edition.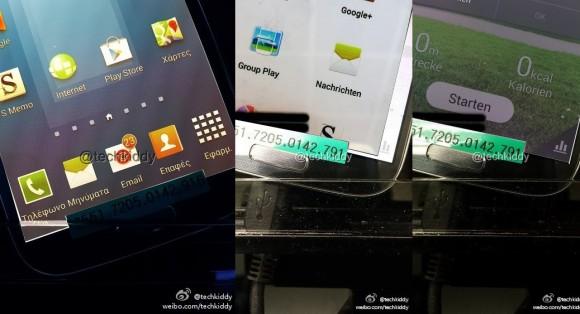 As for the Galaxy Note III, analysis seems to converge on several key specifications, starting with a 5.7-inch display. This would put the display at another .2 inches above the previous model, where the Galaxy Note II was .2 inches larger than the original. The original Samsung Galaxy Note came in at a size that now seems slightly less hand-dominatingly large than it was back at its initial reveal with a cool 5.3-inches of screen real-estate.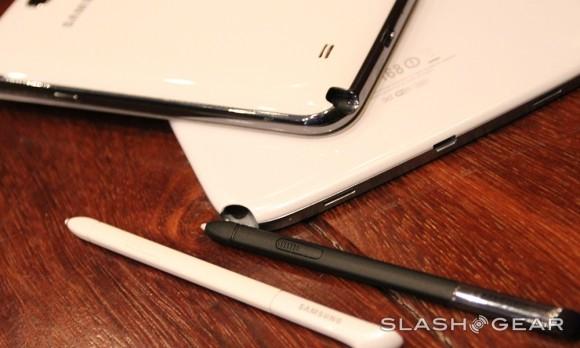 Another key piece of this puzzle seems to center on an industry first: 3GB of RAM. While the Samsung Galaxy Note III does not seem to be headed toward a processor any more powerful than the Samsung Galaxy S 4 or the Samsung Galaxy S 4 LTE-A, an extra 1GB of RAM should be well and above what's needed to keep this machine swift and active. Inside we'll likely find a Samsung Exynos 5 Octa SoC (as in the international edition of the GS4) or a Snapdragon 800 SoC (as in the LTE-A).
The launch date for the next Note has been tipped as September 4th, just before the international technology convention known as IFA. The original Galaxy Note made its debut at IFA in Berlin – the Galaxy Note III may warrant a Samsung "Unpacked" event of its own.