Samsung Galaxy Note II hands-on with quad-core gaming

The Samsung Galaxy Note II is coming to a carrier near you soon, and one fact that seems to have slipped under the radar for many is that it comes with not just a massive display, but a gaming-ready quad-core Exynos processor as well. Samsung's own Exynos quad-core architecture inside this phablet unit makes for a fluid experience only otherwise available on Android with the LG Optimus G or the LG Nexus 4, both of which use Qualcomm's quad-core processor Snapdragon S4 Pro. Let's have a peek at what Samsung's double-punch of both the chassis and the chipset made by them for you.
Of course there's always the international flavor of the HTC One X with the NVIDIA Tegra 3 quad-core processor under the hood, but that device trades its motor in for a dual-core Snapdragon when it comes over the sea to AT&T. So here it is: the Galaxy Note II, with what may very well be the most powerful set of innards in a smartphone in the USA. This is the Galaxy Note II working with the game Asphalt 7: Heat.
You'll see not just relatively swift loading times here, but undeniably fluid and lag-free transitions as well as gameplay throughout the race. This game is a racing game primarily, but also has many quick transitions between live-action gaming and cut-scenes as you crash into walls or crush your opponents into those walls to advance. The Samsung Galaxy Note II makes sure there's no waiting to matter what you're getting into.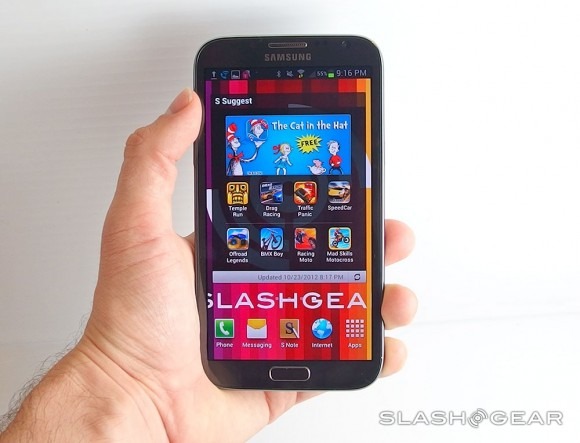 We've got a full review of the Samsung Galaxy Note II as it appears here in the USA as well as a review of the Samsung Galaxy Note II international edition. They're both essentially the same, as it were, with different apps and some different features included on each different iteration. The benchmark results we've been seeing with this device, again regardless of carrier, have been suitably impressive as well: it's only competition has been the LG Optimus G (see our full review here) – but of course that device has a smaller display, too.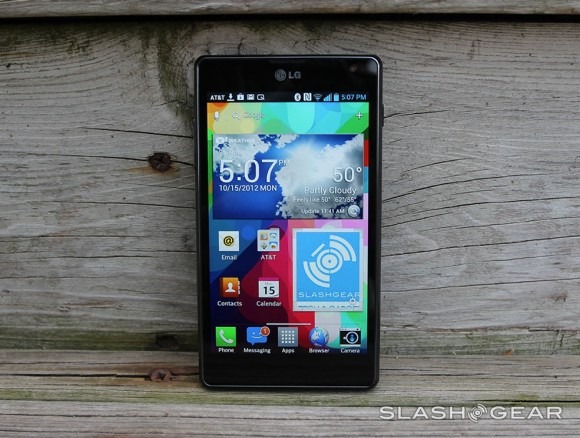 Judge for yourself with a bonus video of the LG Optimus G playing Asphalt 7: Heat as well! It's a fight! Notice that all of the swiftness remains just as hot here with only slight variations in how each processor and machine run by said processor handles the load. You'll have both options available to you very, very soon at AT&T, as it were – can't wait!