LG Nexus 4 hands-on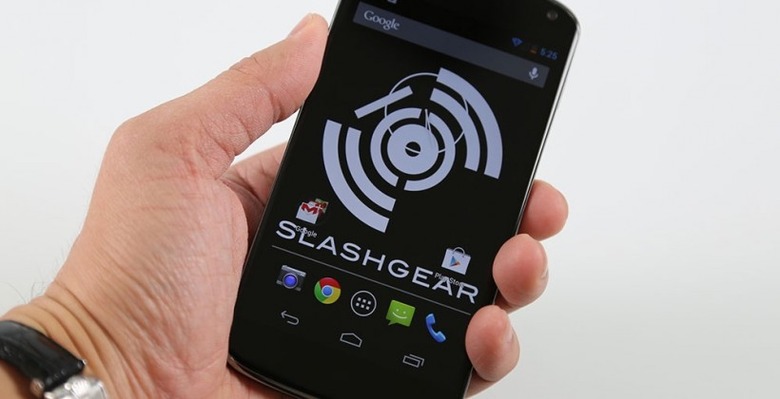 Fourth in the Nexus series Google's new LG Nexus 4 has plenty to live up to. Android phones have proliferated, but the expectations of Nexus flagships by users and platform enthusiasts have arguably increased even more. Not only do they represent a glimpse into the hardware direction Google envisages for Android, but the promise of the most timely software updates in an OS world growing increasingly fragmented. With the Nexus 4, there's also a resurrected challenge at the carrier model, with some impressively competitive pricing for an unlocked device. Read on for some first-impressions.
The Nexus 4 is instantly familiar from our time with the LG Optimus G: the new Googlephone shares the LG's 4.7-inch 1270 x 768 IPS LCD display, as well as its 8-megapixel camera, and its quadcore Snapdragon S4 Pro processor. It also gets a plastic chassis that, while creak free and sturdy, doesn't match the same premium feel as, say, Apple's metal iPhone 5 or HTC or Nokia's polycarbonate.
The 1.5GHz processor is running Android 4.2, complete with updated Google Now functionality, a clever 360-degree "Photo Sphere" panoramic camera feature, and keyboard gestures for Swype-style typing – those on Android 4.1 Jelly Bean can get the new Google Now abilities by updating the Google Search app from the Play market.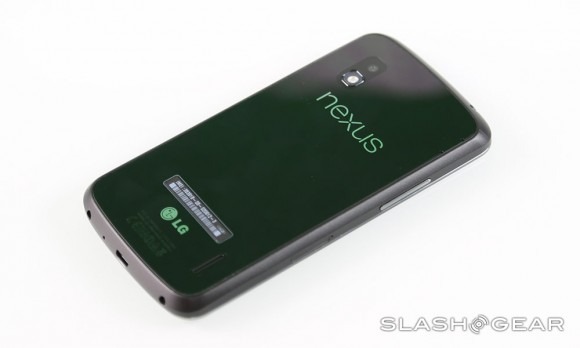 In practice, the Nexus 4 runs smoothly and slickly; Project Butter continues to show its worth for keeping the Android interface lag-free, and we far prefer Google's pure UI than LG's modified layout. It's perhaps price that's the biggest selling point of the Nexus 4, though. Yes, T-Mobile USA will be offering a subsidized version – HSPA+ only, unfortunately, with no 4G LTE Nexus 4 available – but the more cost effective route to purchase will be the $299 SIM-free, unlocked option from Google's own Play store. That's impressively affordable, and starts to make rival devices from other Android OEMs, Windows Phone manufacturers, and Apple look uncomfortably expensive.
We'll have a full review of the Nexus 4 up very soon, but until then enjoy our hands-on gallery and demo video. Let us know your questions and thoughts in the comments!