Galaxy Note 8 may debut Qualcomm's new flagship chip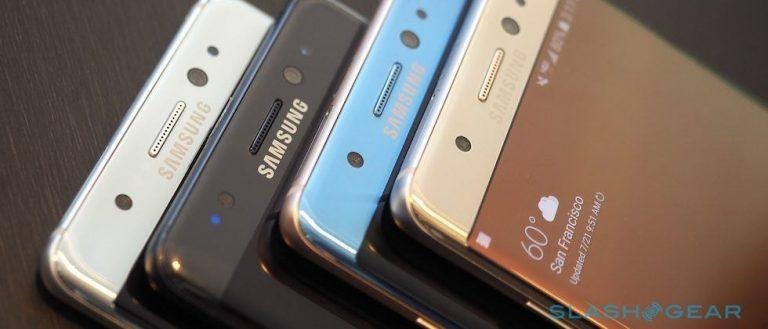 Samsung's Galaxy Note series has for years been the phone-maker's launch pad for brand new hardware, and on the Galaxy Note 8 that's rumored to include a new processor. The smartphone is expected to launch later in 2017 and hopefully put to rest the flammable reputation of its ill-fated predecessor. While we've seen rumored spec lists for it, now there's word that Samsung and Qualcomm might be working together on something particularly special.
That's a Snapdragon 836 processor, according to Chinese site ITHome. As the name suggests, the chipset would be a variation on the Snapdragon 835; that's already in use in some models of Samsung's Galaxy S8. Most notable would be a slight increase in clock speeds.
For the CPU, for instance, the Snapdragon 836 would crank things up to 2.5 GHz for the primary cores. In contrast, the Snapdragon 835 runs at 2.45 GHz. The GPU speed would also be increased, up to a reported 740 MHz.
They may be minor changes, but Qualcomm does have a track record of this sort of update. Last year's Snapdragon 820, for instance, was given a little extra polish in the shape of the Snapdragon 821. Sitting above it, rather than replacing it, the 821 not only improved CPU performance by 10-percent, but also made tweaks to things like power efficiency.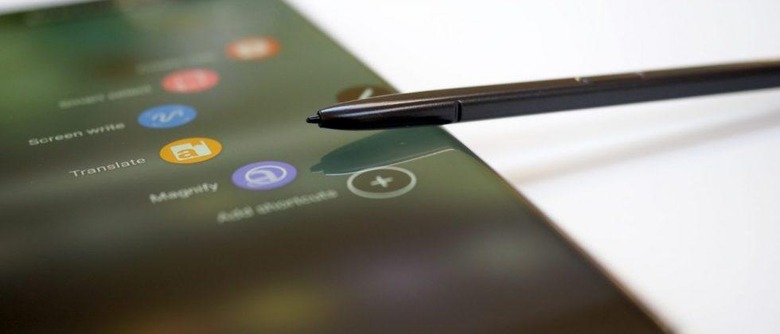 The result, therefore, is likely to be one with value for Samsung both on paper and in marketing. Using the Snapdragon 836 for the Galaxy Note 8 would probably allow it to bill the smartphone as the world's fastest Android handset, while also taking advantage of likely advances in power consumption, always a topic near the top of Note owners' minds given the transition to non-removable batteries and the energy demands of phablet-scale displays.
Beyond the Note 8, meanwhile, the same chipset is said to be on the roadmap for a number of other phone makers. The LG V30, for instance, is predicted to use it, as are Google's Pixel 2 and Pixel XL 2, the successors in its wildly popular "pure Android" line.
Before we see those, however, the Note 8 is shaping up to be an interesting device in many ways. A dual-camera system is expected to be featured on the back, along with support for a 3x zoom, while it's said to be fronted with a 6.2-inch Super AMOLED touchscreen with, like the Galaxy S8 and S8+, vanishingly small bezels. Previous leaks indicated a "Snapdragon 835 PRO" chipset, which now looks to be the Snapdragon 836.
However there's still room for a little disappointment. While some reports had suggested Samsung would correct its ergonomic glitch on the S8 and move the Note 8's fingerprint sensor to underneath the display itself, that's now looking unlikely. According to reports in South Korean media, doing so turned out to be just too tricky.
[Thanks Alex!]