Galaxy Note 8 specs tipped to match OLED iPhone 8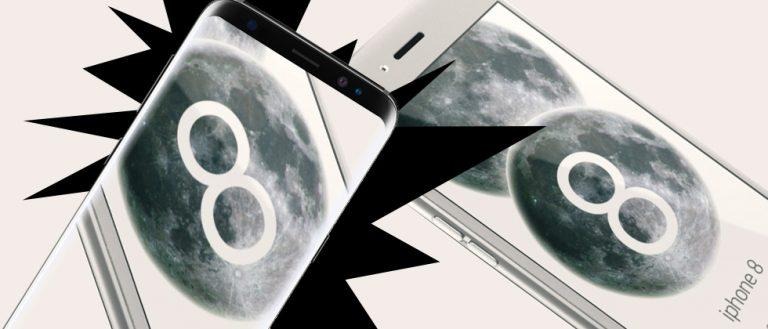 Estimates for shipping numbers for the Galaxy S8 have risen in KGI's books as analyst Ming-Chi Kuo taps into Galaxy Note 8 predictions. This week the analyst suggested that preliminary shipments of the Galaxy S8 have surprised him, coming in far stronger than previously expected. The Galaxy Note 8, said Kuo, will have features that not only differ from those of the Galaxy S8 and S8 Plus significantly, they'll likely match those of the iPhone 8 (and/or OLED iPhone) in several key areas.
While we'll inevitably be comparing the Galaxy Note 8 to the doomed Galaxy Note 7, Kuo's two devices to compare to are the S8 Plus and the OLED iPhone. The "most important upgrade" to the Note 8 will be the adoption of a dual-camera setup. That's likely the 2x camera feature we saw in part earlier this week.
We'll expect a bit of a design update there since that's actually (quite likely) a Galaxy S8 Plus prototype. By the time the Galaxy Note 8 is released, there'll be a few more features to make way for. The Galaxy Note 8's dual-camera setup, says Kuo, will likely "be much better than that of the iPhone 7 Plus, and likely match that of the OLED iPhone."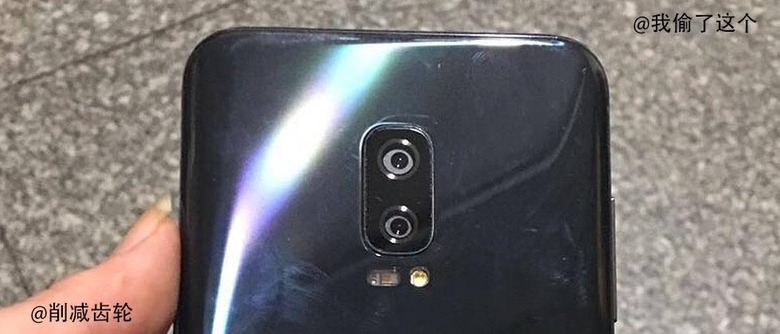 It makes a whole lot of sense to expect that a camera array on a smartphone will be better in a 2017 model than a 2016 model. What's key here is the suggestion that the cameras on the Galaxy Note 8 and OLED iPhone (2017) will be extremely similar. This would follow previous predictions that both Apple and Samsung would continue to utilize Sony's most advance IMX mobile photography image sensors.
Kuo previously predicted that the Galaxy S8 would sell fewer units than the Galaxy S7 released in 2016. His full predictions then included word on what the Galaxy S8 and Galaxy S8 Plus might look like, having spoken of their features just before release. Here in April of 2017, Kuo's word is that the S8 is set to meet or surpass the Galaxy S7's sales – easy peasy.
"According to our survey," wrote Kuo, "market feedback to Galaxy S8 and Galaxy S8+ (abbreviated as 'S8') has been better than expected since their unveiling. We attribute this to a better- than-expected selling point in the full-screen design. For this reason, we revise up our 2017F S8 shipments from 40-45mn units to 50-55mn units."
It'll be interesting to see how the Galaxy Note 8 affects sales of the Galaxy S8. It'll probably change things up a bit due in a large way to the eventual recall and return of the Galaxy Note 7 late last year.
Because of the success of the Galaxy S8 with its full-screen bezel-less design, Kuo seems more confident in the idea that Apple is ready for such a design. "We now expect full-screen design will accelerate penetration of the high-end smartphone segment over the next few years," said Kuo, "thanks to adoption by S8 and the new 2H17F OLED iPhone model."
Samsung Galaxy Note 8 Specifications (Hypothetical)• Display: 6.2-inch Super AMOLED Quad HD+ display (2960×1440, 529ppi)• Processor: Qualcomm Snapdragon 835 PRO processor (or thereabouts), Exynos processor internationally• RAM: 6GB• Internal Storage: 64GB, 128GB• Camera: 12 MP, f/1.7, 26mm, phase detection autofocus, OIS, LED flash, 8MP secondary• Front-Camera: 8 MP, f/1.7, autofocus, 1440p@30fps, dual video call, Auto HDR• Battery: 4000mAh• Connectivity: USB-C, Bluetooth 5, Wi-Fi, 4G LTE, 3G, nanoSIM, NFC• Additional: Hidden Fingerprint Scanner, Iris Scanner, IP68 water/dust resistance, Wireless Charging
Above you'll see a set of specifications based on anonymous insider tips, rumors, and speculation on our part. These specifications are not at all official, nor are they coming straight from Samsung in any way. We'll quite likely find out what the Galaxy Note 8 really, truly has to offer in or around August of 2017.