That Galaxy S8 Plus with 2x camera may release with Note 8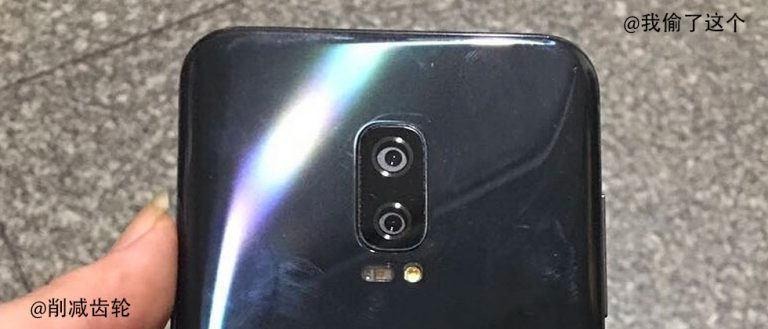 A Samsung Galaxy S8 Plus 2x camera prototype revealed in a recent leak has been tipped to release later this year. Instead of appearing as the Samsung Galaxy S8 Plus, this device is said to be moving forward as the Samsung Galaxy Note 8. This shouldn't come as too much of a surprise given the relative size, shape, and features of past Galaxy S and Note releases. Where one goes, the other inevitably follows – with a few bonus features.
Analyst and industry insider Eldar Murtazin suggested that "this was [the] S8+, then [it] became [the] Note 8." Murtazin posted the images you see below with this information, suggesting in the process – implying in the process – that the images themselves are legitimate photos. Previous leaks suggested they might be mockup photo manipulations.
Murtazin is generally in a place where he's able to give accurate information such as this without worrying about giving away sources. While we do not know exactly how he would know information such as this, past spills of data from Murtazin suggest he's quite often accurate. In this case it could just as easily be that the situation dictates an assertion that a non-final version of Galaxy S8 Plus eventually translates into a Galaxy Note 8.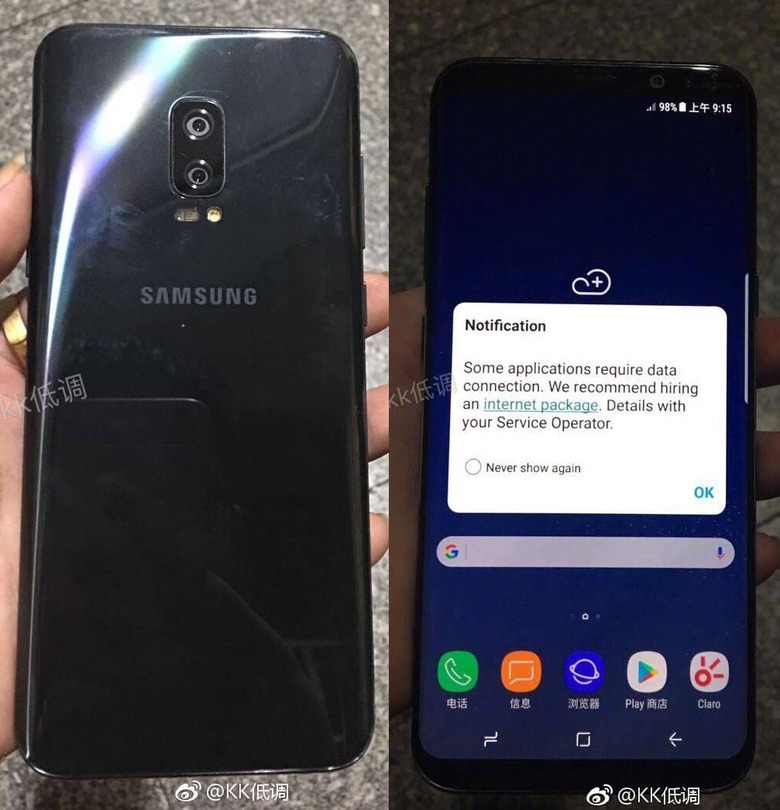 The original source for the images above is KK Low-Key on microblogging platform Weibo. The original images do not mention the Galaxy Note 8, instead just suggesting that they're an "abandoned" Galaxy S8 Plus design. Murtazin's additional information isn't necessarily made any less true because of this.
According to KKL-K, "[This is the] dual camera vertical version of s8 +, eventually abandoned by Samsung, has been rumors that Samsung will be equipped with advanced optical fingerprint recognition (positive), perhaps worried about the design too radical and... (guess). No two shot s8 is still one of the best mobile phone camera."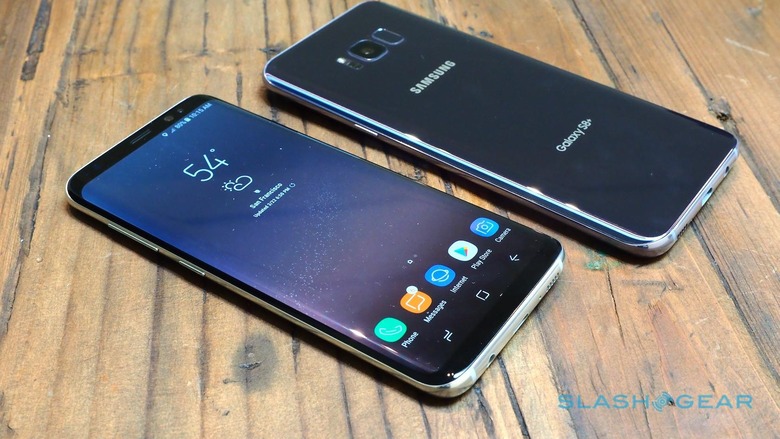 Either way, there's no significant reason to believe that the final version of the Galaxy Note 8 will be all that different from the Galaxy S8 Plus or the Galaxy S8. In the past that's been true – for several years in a row that's been true. With the Galaxy Note 7 being taken out of the hands of so many consumers around the world over the past several months, it's not surprising that Samsung would create a device so similar to the Galaxy S line once again.
Only this time it'll likely be with a few elements that almost made their way into the Galaxy S8 that the Note 8 will be released. Made to battle the iPhone 7s Plus, or iPhone 8, or iPhone X, or iPhone Edition, or whatever Apple ends up calling it, the Galaxy Note 8 will be a wild animal. A wild animal, that is, with features like 2x cameras on its back and – possibly – a fingerprint sensor hidden under the surface either up front near the bottom or somewhere around the back.
Samsung Galaxy Note 8 Specifications (Hypothetical)
• Display: 6.2-inch Super AMOLED Quad HD+ display (2960×1440, 529ppi)
• Processor: Qualcomm Snapdragon 835 PRO processor (if they make one)
• RAM: 6GB
• Internal Storage: 64GB, 128GB
• Camera: 12 MP, f/1.7, 26mm, phase detection autofocus, OIS, LED flash, 8MP secondary
• Front-Camera: 8 MP, f/1.7, autofocus, 1440p@30fps, dual video call, Auto HDR
• Battery: 4000mAh
• Connectivity: USB-C, Bluetooth 5, Wi-Fi, 4G LTE, 3G, nanoSIM, NFC
• Additional: Hidden Fingerprint Scanner, Iris Scanner, IP68 water/dust resistance, Wireless Charging
It'll be an interesting device, to be sure. The specifications you see above are all estimations or based on rumored features. They are by no means final specs, nor has Samsung made any such claims. We'll likely find out what the Galaxy Note 8 is made of in or before August of 2017. Last year's reveal was set for August 2nd, 2016 – keep that date in mind.