Samsung Galaxy Gear smartwatch name looks a lock-in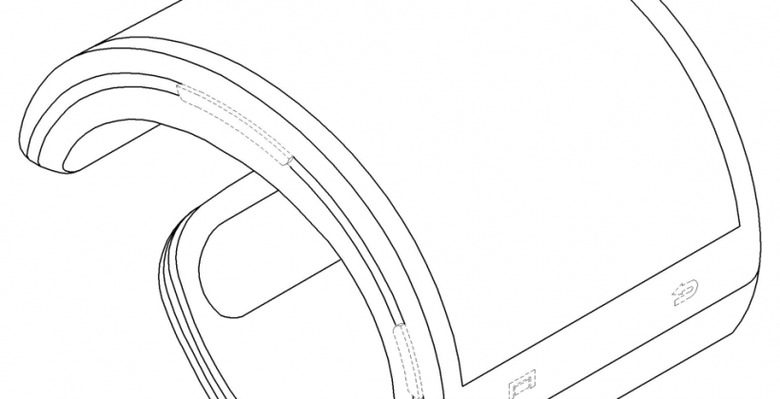 Samsung's upcoming smartwatch looks set to launch as the Samsung Galaxy Gear, a US trademark filing suggests, following potential design hints of a flexible-display wearable spotted at the weekend. The new trademark, described as, among other things, a "wearable digital electronic device ... capable of providing access to the internet" was filed on June 29 2013, and follows similar registrations in Korea and elsewhere.
Samsung had already confirmed it was looking into wearables like watches back in March, following reports of a so-called Galaxy Altius being in development. That was billed as a full Android device putting Google's OS on a 500 x 500 display.
Such an approach would differ from many existing smartwatches, where the digital timepiece is more of a companion display than a standalone device. Kickstarter success Pebble, for instance, has little standalone use when not tethered to a smartphone or tablet.
According to Samsung's trademark filing description, however, the Galaxy Gear could have more inherent abilities, though it's dangerous to read too much into the somewhat vague categories. A full version of Android, though, could mean the smartwatch would run full apps, albeit likely to require some UI reworking to suit a smaller interface.
"Wearable digital electronic devices in the form of a wristwatch, wrist band or bangle capable of providing access to the Internet and for sending and receiving phone calls, electronic mails and messages; wearable electronic handheld devices in the form of a wristwatch, wrist band or bangle for the wireless receipt, storage and/or transmission of data and messages and for keeping track of or managing personal information; smart phones; tablet computers; portable computers" Samsung trademark filing
Hardware details have been in short supply, though design patents filed in Korea recently have given a hint about what Samsung is considering. Unsurprisingly, given the company has been pushing its flexible AMOLED abilities, each centers around a curved display, wrapping around part of the wearer's wrist.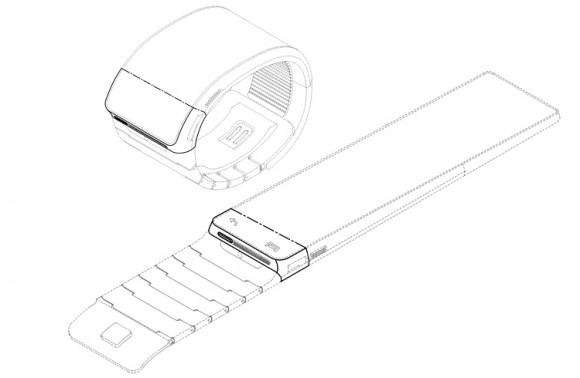 That might help address one of the big issues ongoing in smartwatch design: trying to balance a device that's not too bulky for everyday wear, while at the same time providing a big enough screen to be functionally useful.
One possibility is that Samsung could bring the Galaxy Gear along to IFA 2013 next month, as a companion device for the new Note III. The company dropped a heavy-handed hint earlier, suggesting that fans should "Note" the date of its September 4 press conference. The "phablet" is expected to have a large, pen-enabled screen, and would arguably work well with a smaller, wrist-worn display that could notify the user to alerts without demanding they pull out their full-sized device.