Samsung Focus Flash Review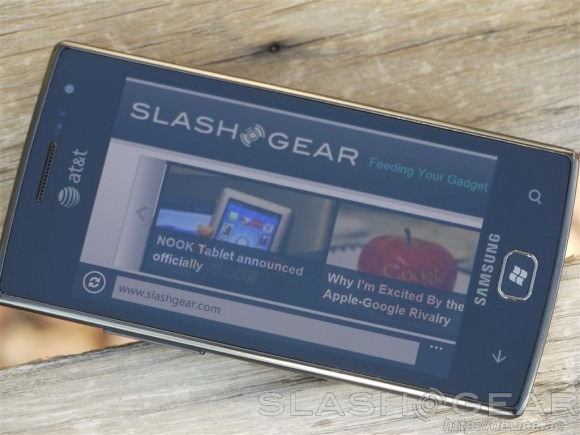 The new Samsung Focus Flash may not be the most impressive device we've seen lately, but it does offer an overall decent value and comes in at a fair price. Announced back in September and available now the Focus Flash has a lot to offer like its bigger brother in the Focus S, but can it deliver with that small screen and mediocre camera? Find out below and enjoy some photos while you're at it.
We'll keep this short and sweet just like the phone itself, not to mention most Windows Phone devices have all been pretty similar thus far, especially those from Samsung. The Focus Flash may not be a top of the line device but it does offer a 3.7" AMOLED display and a speedy 1.4 GHz single-core processor. First off lets look at my hands-on and unboxing then well get started.
Samsung Focus Flash WP7 hands-on and unboxing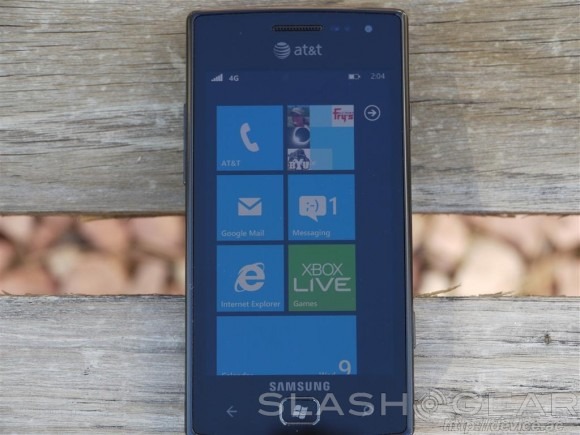 Hardware
Like we mentioned above the hardware isn't really anything special or new, but then neither is the software with Windows Phone 7.5 Mango. We've seen it before but it does come in a decent package that is at least somewhat impressive when considering the price it'll be — just $49 with a new 2-year contract. We have a 3.7" Super AMOLED display (no plus), a 1.4 GHz single-core Qualcomm processor, 512MB of RAM, along with a 5 megapixel camera with LED flash around back and a 1.3 front for video chat. Sadly we only have 8GB of internal storage and no micro-SD slot, 6GB is all that is available to the user and will probably pose a few problems for the media heavy user.
It's not the thinnest device we've seen but certainly not the fattest. The overall design is a lightweight black plastic with a small area of brushed aluminum on the back that gives it a quality feel. It comes in around 0.40" thick so still quite decent in that regard and the rounded edges on the back give this phone a comfortable feel in the hands — even though the front has a very squared design.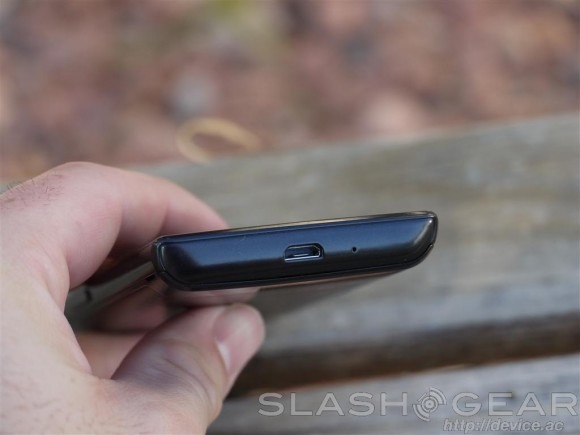 All four sides have a port or button of some sort but that shouldn't concern most users. We have the power button and dedicated camera buttons dressed in black on the right side, the micro-USB port for sync and charging on bottom along with the microphone pinhole as shown above. Then around to the left and top we have the volume up/down rocker and the usual 3.5mm headphone jack. A very standard design, but one that users will be both familiar and comfortable with.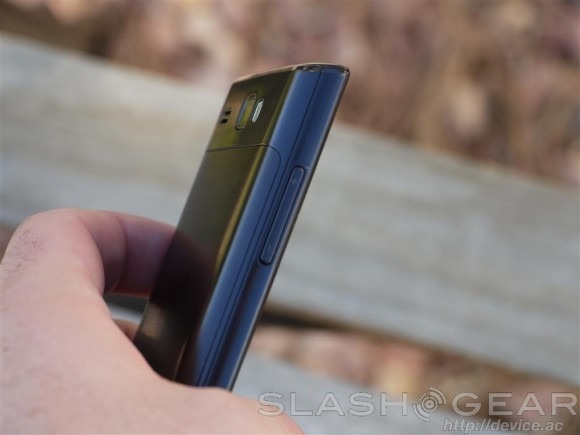 While the display isn't as large as some we've seen, or the Focus S launched at the same time. We do have 3.7" of Super AMOLED beauty and the 800 x 480 resolution looks just fine with the bright and crisp Samsung display. We have no complaints with the hardware although we wouldn't mind a slightly bigger screen, not to mention maybe a louder speaker around back. Then again, you can't really complain for $49 can you?
Software
If you've been following along with WP7 you should be well aware of the software here. Running on the latest Windows Phone 7.5 Mango the Metro UI is smooth, stable, and very fluid. Many might argue the fact that we only have a single-core processor here, but things are plenty quick with what's on board on the Focus Flash. We won't focus on the software much as you probably already know what to expect, if not here is our comprehensive WP7.5 Mango review. Everything is exactly the same here and runs great. Here's a video tour of WP 7.5 Mango on the original Samsung Focus.
Windows Phone 7.5 Mango Review (on Samsung Focus):
[vms 524fbf7ea5c519ca397e]
Sliding around and customizing tiles on your homescreen remains a bit touchy and the quickest of movement can throw it off. Being able to customize everything is a nice touch that users of WP7 have been enjoying since its release. I wont hammer this point too hard but the obvious weak point here is the WP7 marketplace still. Although we have some popular games such as Angry Birds, Fruit Ninja and many others it just can't complete with iOS or Android.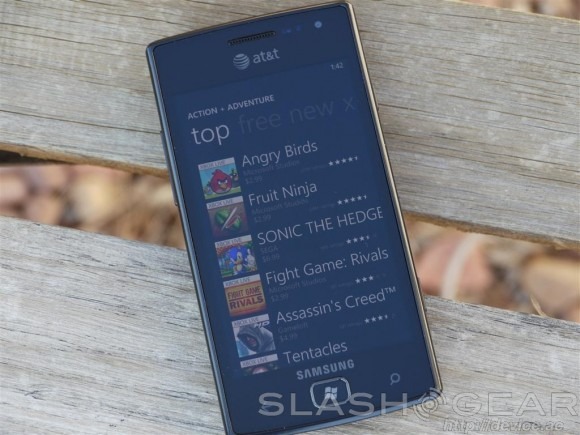 AT&T Radio worked well on the 4G (HSPA+) signal in my area and while its no Spotify you do have some great choices for music and radio stations.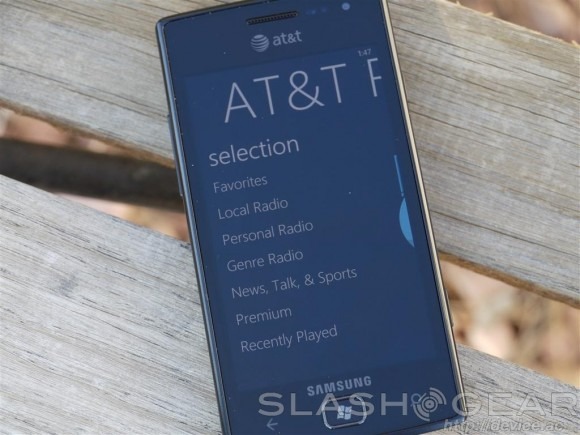 Camera & Battery Life
The Focus Flash comes equipped with a 5 megapixel camera on the rear with an LED flash. We didn't get an 8 MP shooter here but the camera does quite well for what Samsung is offering in this mid-range smartphone. It is capable of shooting 720p video like most these days and was fairly average. The dedicated button was a bit tough to press down and gave enough resistance to actually help photos become out of focus, but you'll get the hang of it. We quickly snapped a few photos with the 5 megapixel camera and were pleasantly surprised with the overall quality when held still. I've seen much worse for this price point — below are some samples.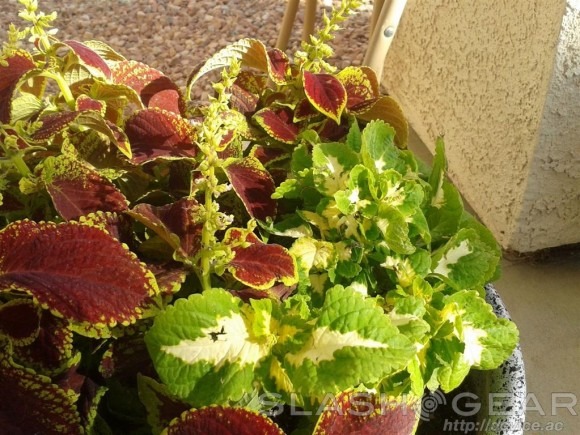 We have a mediocre 1,500 mAh battery included but it was able to get me through an entire day of moderate usage. Any day of heavy usage you'll probably need a charge near the end of your evening but that is to be expected with smartphones. In the WP7 battery bench test it lasted almost 4 hours, better than many WP7 handsets we've seen lately including the Nokia Lumia 800. Expect to charge it daily if you use your phone as much as me. Light users may be able to squeeze two days from this petite little Mango powered device.
Wrap Up
The Samsung Focus Flash may not be the best WP7 device on the block, but it doesn't try to be either. You get a great overall phone for what you pay for — if Windows Phone 7.5 Mango is your sort of thing. The specs wont have people benchmarking and comparing this phone but it has enough power to keep the masses plenty happy during daily use. It may not be the biggest, fastest, prettiest, or the best but for just $49 it should capture a few hearts from the budget crowd.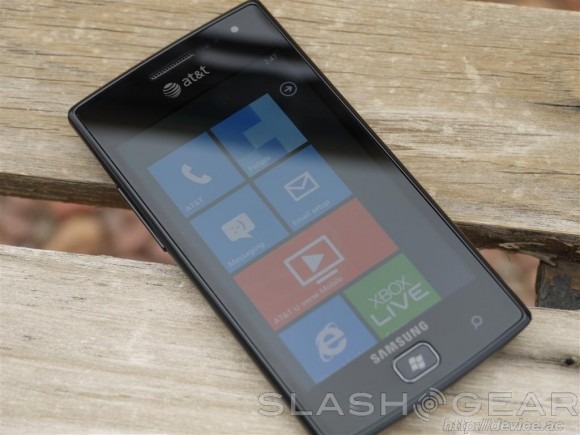 If you're on AT&T and have been eying a budget Android handset or maybe an old iPhone 3GS consider trying the Samsung Focus Flash. The few letdowns like the weak market and short list of apps may run some users away. If you are just looking for a budget smartphone that is easy to use and will let you check the occasional email and update your Facebook, this might just be for you.