Samsung Focus S And Flash WP7 Mango Phones Headed To AT&T On November 6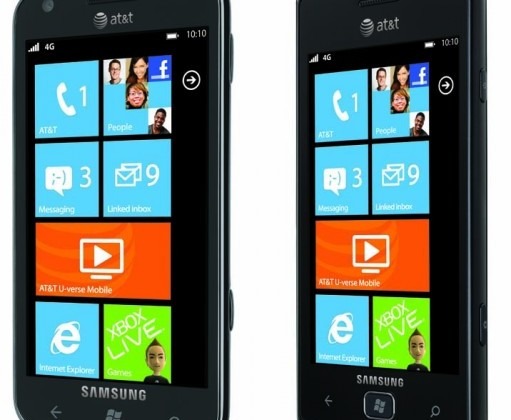 AT&T will be launching Samsung's upcoming Windows Phone 7.5 Mango handsets, the Focus S and the Focus Flash, on November 6. The carrier made the announcement today via its Facebook page, revealing that the Samsung Focus Flash will be priced at a very budget-friendly $49.99 while the Samsung Focus S will be priced at $199.99. And of course that's each with a new two-year service agreement plus a $15 minimum data plan.
The Samsung Focus S features a 4.3-inch Super AMOLED Plus display, 1.4GHz processor, a 1.3-megapixel front-facing camera, an 8-megapixel rear-facing camera, and will support AT&T's 4G HSPA+ network. The Samsung Focus Flash features a smaller 3.7-inch Super AMOLED display, 1.4GHz processor, a VGA front-facing camera, and a 5-megapixel rear-facing camera as well as support for AT&T's 4G HSPA+ network.
The timing just about lines up with Microsoft's planned Windows Phone events that are set to take place in five major US cities starting November 7 through December 7, when it will culminate in a celebration in San Francisco. The Samsung Focus S and the Focus Flash are among the phones to be shown off during the events, including the HTC Titan and HTC Radar.
[via WinRumors]