Windows Phone Mango gets Spotify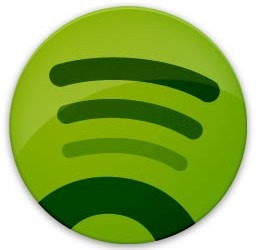 This week all you lovers of Microsoft's Windows Phone platform working with the newest version 7.5 Mango have the ability to use Spotify for the first time. Spotify is a streaming music group that works on several mobile platforms and desktop computers, and this version of Spotify promises to be the most optimized version for mobile yet. What you'll notice first and foremost is the fact that the app looks completely different from any other version of its diverse interface thus far release – Windows Phone intense!
You'll have the same ability to play the tracks that are listed in your account, grab new tracks from the ever-increasing library of tracks Spotify offers. Screens are pulled back and forth like most Windows Phone-centric apps, and sound quality appears to be just fine. The green collection of colors is still in play, but it's mostly a white situation where most other Spotify interfaces are black and gray.
You'll be seeing this app appearing soon for your Mango devices and your same account will work fine. You will need Windows Phone 7.5 Mango get the app working, and no plans are in play to make the app work with devices with lower OS versions. Have a peek at our Spotify portal for all the Spotify news your heart can handle – note how the app has spread across a host of new platforms over the past few months here in the USA. Also head down to our Windows Phone 7.5 Mango review to know all there is about the newest version of Microsoft's mobile OS.