Samsung desktop PC business shuttered: 2014 tablets to outnumber phones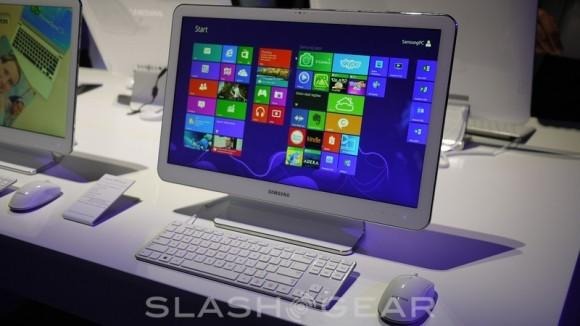 Samsung will ditch its desktop PC business, the company has reportedly confirmed, shuttering the division in favor of tablets, notebooks, and all-in-ones which still grab consumer attention. "Demand for conventional desktop PCs is going down" an unnamed Samsung Electronics exec told The Korea Times; instead, the company will "allocate our resources to popular connected and portable devices" the exec said, complete with a gush of new tablets in 2014. Updated after the cut.
Samsung didn't stint on new PC hardware at its London "Premiere 2013" event last week, though the only computer designed to live on a desktop was an all-in-one PC that shared more in common with notebooks and tablets than it does a traditional system. Instead, the company focused on tablets and ultrabooks, with a number of Windows 8 slates – including the unusual dual-OS ATIV Q – as well as new ultrabooks.
Shifting away from desktops makes sense in the so-called "post-PC" market. Research firm Gartner said today that it expects sales of PCs to continue to shrink between now and 2014, with tablets conversely growing considerably over the same period.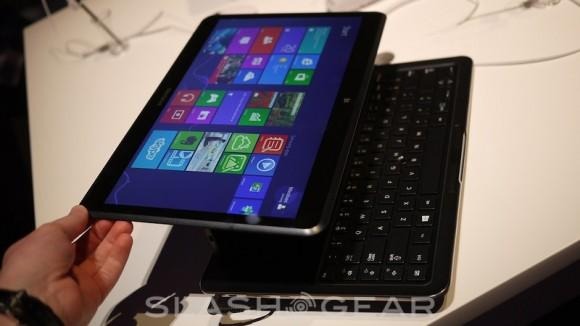 "Samsung is speeding up its restructuring of its PC business via product realignment toward profitable variants" a second Samsung exec commented on the decision.
Although the South Korean company has built something of a reputation for having a huge range of smartphones, 2014 could well see tablets take the fore. In fact, Samsung officials claim, the company intends to launch more tablets than Galaxy smartphones next year.
That would presumably give the firm a broader spread across Android and Windows, helping Samsung reduce its reliance on Google's OS somewhat in the process. While the ATIV Q runs both platforms, the rest of the ATIV range – including the ATIV Tab 3 and ATIV One 5 Style – is Windows 8-only.
Update: Samsung has denied backing away from the desktop PC business