Samsung denies claim that it is severing ties with Apple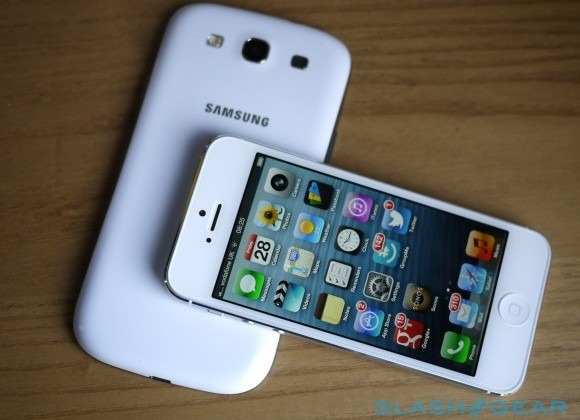 Earlier today, the Korea Times reported that, according to senior industry official, Samsung planned to sever its contract with Apple and cease providing LCD panels. Samsung has fired back, telling CNET that the claim is false, and that the company will continue to provide panels for its long-time partner and frequent rival, Apple. This kerfuffle comes in the midst of the two companies' ongoing patent wars.
According to the original report, the industry insider had stated, "We are unable to supply our flat-screens to Apple with huge price discounts. Samsung has already cut our portion of shipments to Apple and next year we will stop shipping displays." The summation of it was that Samsung seemingly wasn't making enough money from continuing to provide for Apple, prompting the company to sever ties. Samsung has requested that the Korea Times edit the report.
Apple and Samsung have been engaged in a prolonged, often merciless series of back and forth lawsuits regarding patents, with victories and losses and countless appeals on both sides. After weeks of this, it was reported that Apple was reducing its reliance on Samsung for components due to risk management. Soon, Apple seemingly dropped pretenses and withdrew from Samsung as much as contractually possible.
Apple hasn't commented on the issue, and presently the Korea Times article has not been changed to reflect Samsung's statement. Samsung is the largest maker of smartphones in the world, and Apple has had a long relationship with the company. Currently, the two companies are still actively engaged in lawsuits.
[via CNET]