Samsung delay N510 Ion netbook until Windows 7 too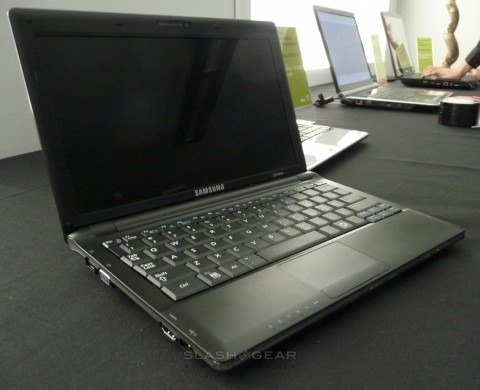 Hot on the heels of word that Lenovo's IdeaPad S12 NVIDIA Ion netbook will be delayed until the launch of Windows 7 in late October, comes the news from Samsung that they're planning the same tactics for their own Ion ultraportable, the N510.  The 11.6-inch notebook – which last we heard was set to arrive in the US come September – pairs Intel's 1.6GHz Atom N270 processor with 1GB of RAM and the GeForce 9400M GPU.
Meanwhile the French listing for the notebook at online retailer Pixmania has been changed, indicating a shipping date of September 10th.  They had previously been indicating shipping would take place from August 21st, which just happens to be today.
We're still mildy intrigued as to whether the actions of the two companies have anything to do with the rumored punishment doled out by Intel back in July, supposedly in response to Samsung and Lenovo putting larger displays in their netbooks than Intel liked.  In order to preserve their preferential pricing for Atom processors – at risk, said the insiders – the two firms may have decided not to use Windows XP nor Vista, and instead wait it out until Windows 7 (found to be more netbook-friendly) was on the scene.
[via Netbooked]