Intel punish Samsung & Lenovo with pricey Atom over screen transgressions?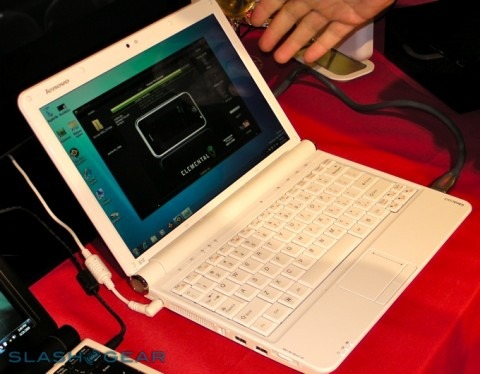 Intel have reportedly punished Samsung and Lenovo by canceling their preferential Atom chip pricing, after the two companies broke Intel's netbook restrictions.  According to industry sources, Samsung are planning an Atom N-series netbook which uses NVIDIA's Ion graphics chipset and an 11.6-inch display – likely the Samsung N510 -  for release later in this month; that goes against Intel's limits on screen size, which the company (along with Microsoft) limit to 10.2-inches or below.
Meanwhile Lenovo are said to have fallen foul of the same punitive action, after they released a 12-inch netbook using Intel's Atom N270 processor last month.  The Lenovo S12 - which we caught on camera recently – also offers NVIDIA's Ion, which is a direct rival to Intel's own low-power graphics chipsets commonly used in netbooks.
According to the sources, Intel has already canceled the preferential pricing both companies have enjoyed for the N270 processor, though Intel themselves declined to respond citing "customer confidentiality".  It's possible, though, that this could be more to do with Intel attempting to stamp down on Ion take-up rather than preserving netbook size rules.