Lenovo delay IdeaPad S12 with NVIDIA Ion until Windows 7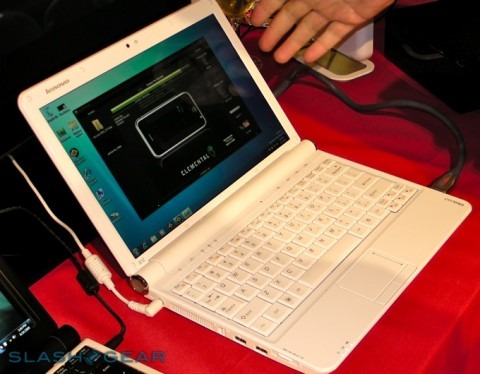 It takes something special to get us excited about the netbook segment these days, and Lenovo's IdeaPad S12 with its added injection of NVIDIA Ion GPU prowess was set to be enough to do just that.  However, if laptop-loving new Gizmodo acquisition Joanna Stern is correct, we won't be seeing the Ion version of the S12 until sometime after Windows 7 launches.
According to her sources at the company, Lenovo are now planning to release the S12 Ion model at the end of October, shortly after Windows 7 hits shelves on October 22nd.  It's expected to cost around $50 more than the standard, non-Ion version of the 12-inch netbook.
The full details of the delay have not been revealed, but it seems reasonable to expect a mixture of production issues, Intel's wrath at Lenovo transgressing its strict Atom N-series usage guidelines, and the company's own admission that Windows 7 "would make it more compelling than the Vista version" initially planned.  Video demo of the S12 Ion edition in action below; more details here.
[vms 45e339f35a30c8f65edc]