Samsung N510 NVIDIA Ion netbook up for pre-order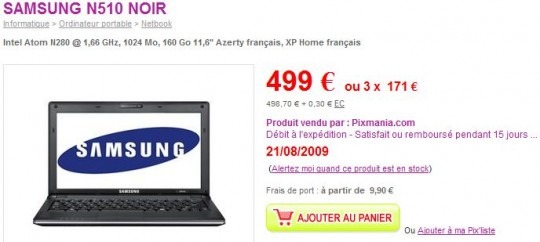 Samsung may be keeping quiet on their upcoming N510 netbook complete with NVIDIA Ion graphics chipset, but that hasn't stopped French retailer Pixmania from putting the 11.6-inch ultraportable up for preorder.  €499 ($719) gets you an Intel Atom N280 1.66GHz processor, 160GB hard-drive and 1GB of RAM, with deliveries expected to begin on August 21st.
The N510 has a 1,366 x 768 LED-backlit display, three USB 2.0 ports, ethernet 10/100, WiFi b/g/n and Bluetooth 2.1+EDR.  There's also a 1.3-megapixel webcam, HDMI and VGA ports and a 6-cell Li-Ion battery. 
The whole thing measures 289 x 199.5 x 25.6-30.3 mm and weighs 1.4kg.  No word on when either Samsung will officially announce it or when it might make its way over to the US or the rest of Europe.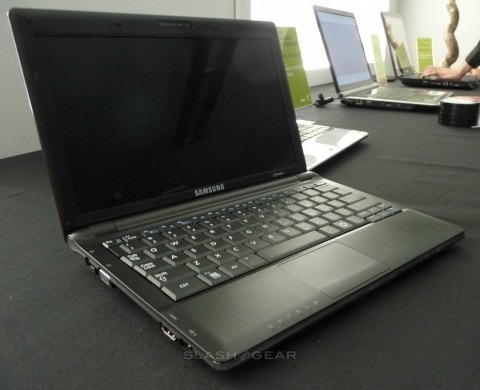 [via Netbook Choice]