Samsung Bixby Speaker Shelved Claims Report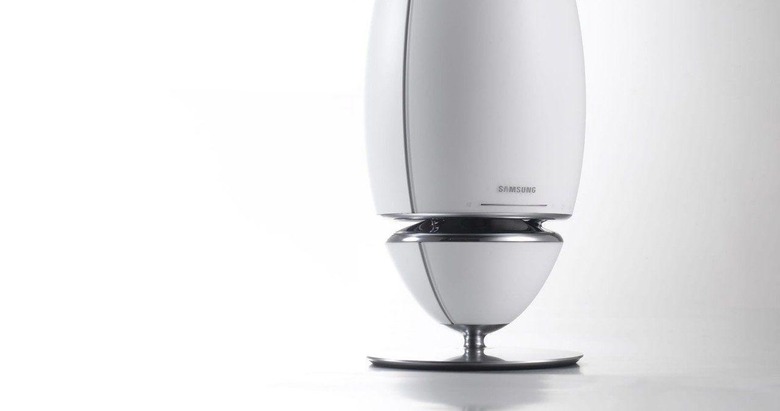 Samsung's Bixby Voice may have finally arrived on the Galaxy S8, but there could be a big wait involved before it gets a standalone Bixby Speaker to take on Amazon Echo. Although the company is believed to be working on a so-called smart speaker, taking on Google Home, Amazon's Alexa-powered Echo, and the upcoming Apple HomePod in the process, the going hasn't been easy, it seems. Now, one report out of South Korea suggests the project has been put on the back-burner.
Chatter of the Bixby speaker – which would see Bixby Voice functionality only getting its broad US launch today put inside a stationary device intended for use in the home – began in June. Word resurfaced earlier this month, with talk of a device internally codenamed "Vega". However issues with Bixby's voice recognition for English users were apparently stymying its launch.
Now, The Investor reports, it's looking like we'll be waiting even longer for the gadget. According to an unnamed insider, Samsung has decided that it does not currently have an edge over its rivals in the segment.
"Samsung currently does not view Al speakers as marketable," the source claims, "as the global market is already dominated by unbeatable Amazon and the Korean market is too small to make profits." For Bixby Voice to be more competitive, it's suggested, its talents in English would need to be more expansive. That, though, requires investment in expert hours that it simply can't afford to make.
"Samsung cannot afford to focus on the uncertain market," the insider claims, "as most of its AI specialists – whose number is much less than that of the US tech giants – are currently going all out to develop the Bixby version in English."
Exactly how many people Samsung has working on Bixby's English abilities is unknown at this point. The company originally planned to launch the assistant – which promises to be able to navigate every element of the Galaxy S8 and S8+'s interface using spoken commands, including even advanced features like photo editing – alongside its flagship Galaxy smartphones earlier this year. That was subsequently pushed back, Samsung claiming it wanted more time to finesse performance. Leaks from within the firm suggested it was struggling with localization.
Given Bixby Voice is now available on the Galaxy S8 those struggles look, at least in part, to be over. However the requirements of an assistant in a smart speaker are undoubtedly different from those on a personal device like a smartphone, and Bixby faces an uphill battle to compete with Alexa's thousands of "Skills" for third-party integration, or Google Home's data-rich personalization.