Samsung Bixby smart speaker in pipeline to rival Apple HomePod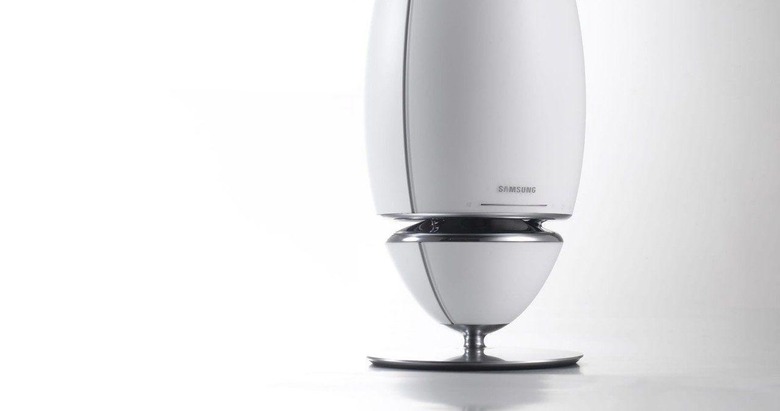 Samsung's Bixby smart assistant may only just be arriving on the Galaxy S8, but the company is already looking at alternative ways to package it – and take on Apple and Google in the process. Bixby Voice was billed by Samsung as its supercharged alternative to the Google Assistant and Apple's Siri, a way to fully control everything on the Galaxy S8 and S8+ by voice. Now, a new report lends weight to rumors that Bixby is getting a smart speaker to live inside.
The Bixby smart speaker is, according to sources revealing early details to the WSJ, internally codenamed "Vega". In development for more than a year, it's still believed to be in a state of flux when it comes to hardware specifications and features. That's not least because Bixby Voice itself has encountered unforeseen problems and delays.
Originally shown off alongside the Galaxy S8 at its launch, Samsung then admitted that Bixby Voice would not debut on the smartphone. Instead, the dedicated Bixby button on the device would load things like Bixby Camera, which can recognize landmarks and products, along with translate text between different languages. The flagship voice services, however, would come later as an update.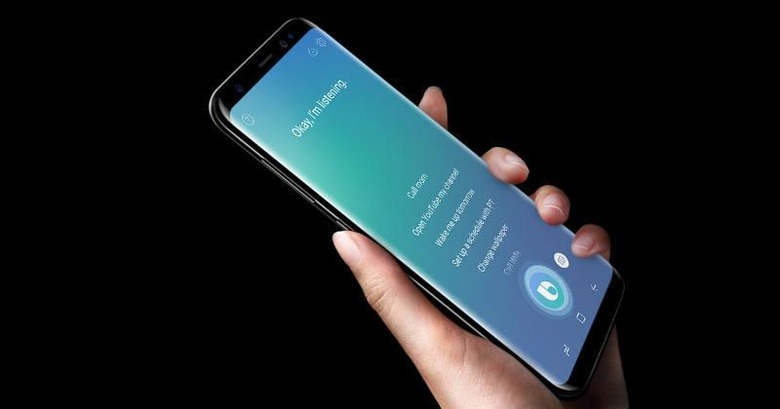 Speculation for the delay was rife, with reports out of South Korea suggesting Samsung had underestimated quite how tricky building an accurate and reliable voice recognition system could be. "Bixby Voice benefits from time to further enhance natural language understanding," a Samsung spokesperson told SlashGear in May about the hold-up, "and we are currently growing our user testing in the U.S. to prepare for launch."
That user testing began in mid-June, with Samsung opening up limited access to Bixby Voice to a select set of S8 owners. The company has been coy about when everybody else might be able to use it, however. According to the WSJ, the full Bixby Voice experience isn't likely to be available in the US until at least the second half of July.
Interestingly, this isn't believed to be Samsung's first spin on the smart speaker rodeo. The company had intended to launch a device back in 2015, readying a gadget known internally as "Hive" at Mobile World Congress in Barcelona that year. Instead, though, it was axed after experiencing "software issues" which, according to the WSJ, included problems with recognizing voices.
Rumors of a Bixby-powered speaker surfaced early in June 2017, with Korean insiders suggesting that Samsung was looking to take on Google's Home, Amazon's Echo, and – most recently announced – Apple's HomePod in the process. It's a segment that makes some degree of sense for Samsung, given its acquisition of the SmartThings home automation hub system and its rising proportion of connected devices like TVs, fridges, and other home gadgetry. At the same time as the S8, it also revealed a mesh router system, Samsung Connect Home, which integrates SmartThings functionality among other features.
When a Bixby speaker might launch, though, remains to be seen. The company's primary limitation, it appears, is Bixby Voice itself, and that may still take time to refine.