Samsung Connect Home Release Date And Pricing Revealed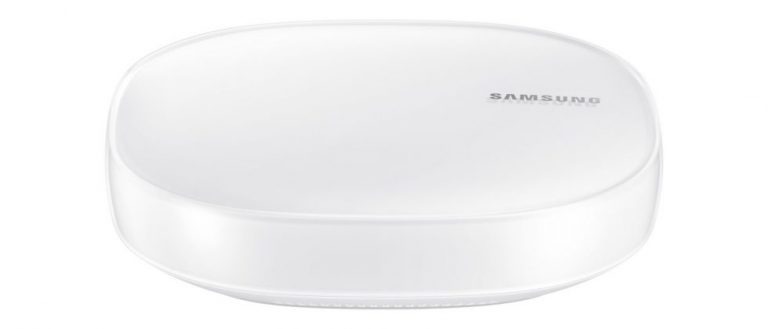 It was only a couple of months ago that Samsung first detailed its Connect Home WiFi router, and today the company is ready to talk release dates and pricing. Pre-orders for Connect Home will open later this week, but one thing to note is that Best Buy has landed itself an exclusivity deal for this device. This seems to be something of a timed exclusivity deal, so you won't necessarily have to go through Best Buy to outfit your home with a mesh network of Samsung Connect routers.
As we said back in March, Samsung Connect Home has a lot in common with other mesh network routers like Google WiFi, but with one key difference. Using the accompanying app, your Connect Home Wifi routers can serve as an IoT hub to manage your SmartThings devices. Therefore, if you've already achieved some degree of home automation through SmartThings, this is almost certainly the WiFi system you want to go with.
Connect Home is available in two varieties: the standard Connect Home, which is for average consumers who simply need to expand their WiFi network's coverage area and reliability, and the Connect Home Pro, which provides more bandwidth for things like online gaming and streaming. The standard Connect Home offers AC1300 speeds (866Mbps on the 5GHz band) while the Connect Home Pro boasts AC2600 WiFi (1,733Mbps @ 5GHz).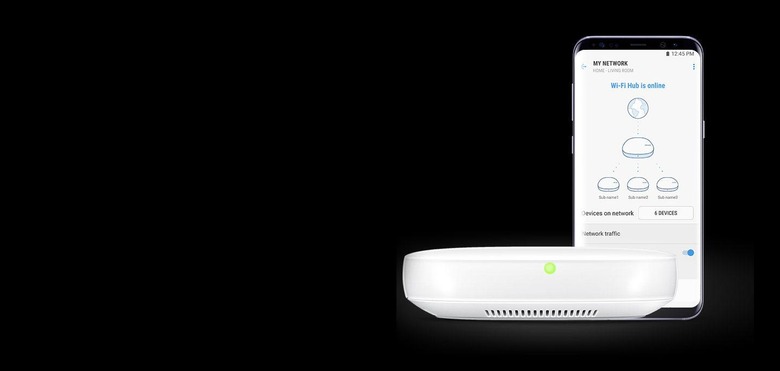 Other than the difference in WiFi speeds, the two are somewhat similar. Connect Home Pro offers 4x4 MU MIMO (compared to the standard Connect Home's 2x2 MU MIMO) and a more powerful processor, but the spec sheets for both show the same amount of RAM and flash storage, the same connectivity options, the same range (1,500 square feet per router), and the same WiFi standard.
Both the standard Connect Home and the Connect Home Pro will go up for pre-order at BestBuy.com on June 4. They will later launch at Best Buy on July 2, though Samsung says elsewhere in its announcement that they launch nationwide on July 16, suggesting that Best Buy will enjoy two weeks of exclusivity. The standard Connect Home is available as a single device for $169.99 or in a three-pack for $379.99, while Connect Home Pro is only available in a single device package for $249.99.