Samsung and Apple tipped friendly on chips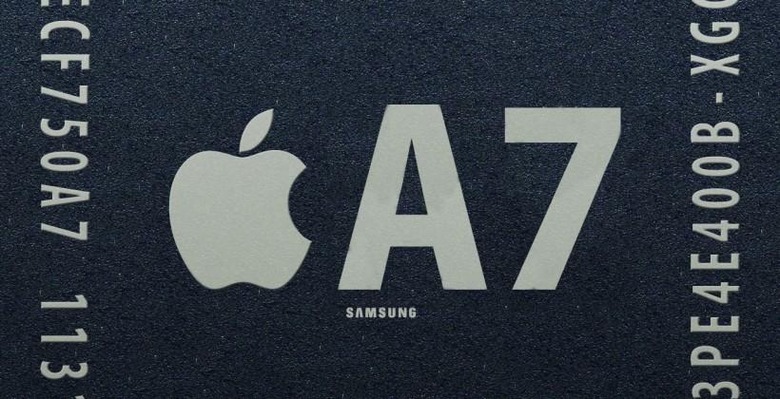 This week a tip has come in from Korea that Apple may well have made up and shaken hands with Samsung for future chip production. This would be a multi-billion-dollar deal as it would remove TSMC from the equation, pushing Samsung back into the limelight for Apple device innards. Samsung has been a chipmaker for Apple before, but they had a bit of a falling out over the past several years. The chip chop talk goes back to 2012 and springs forward to the Apple iPhone 6 chip – not made by Samsung.
This is not the same hardware you're seeing going into the Samsung Exynos processor lineup. It's a different situation entirely. It's not like Apple is going to be releasing the iPhone 7 with the same chip the Galaxy S6 is coming with. In fact it's very likely the next Samsung phone will come with a Qualcomm Snapdragon processor.
What we're seeing here is word from The Korea Times that sources familiar with the deal have confirmed, so to speak. They say Apple has chosen Samsung over Taiwan Semiconductor Manufacturing for primary supplier of application processors.
This next-generation deal would have Samsung taking over production of supplies for the next A-series Apple chip. This would take place inside the year 2016 and would have Samsung allying with GlobalFoundries (GF) for extended production.

In other words, Samsung wouldn't be handling ALL production, as that would put a strangle-hold on their ability to produce processor parts for their own devices.
It's also suggested that GlobalFoundries will be doing some of this production inside their New York factory, while Samsung will be doing some of their production in their Austin, Texas factory. This will help Apple with their push for US-based production significantly, as it were.