Apple CEO: US Mac Production In 2013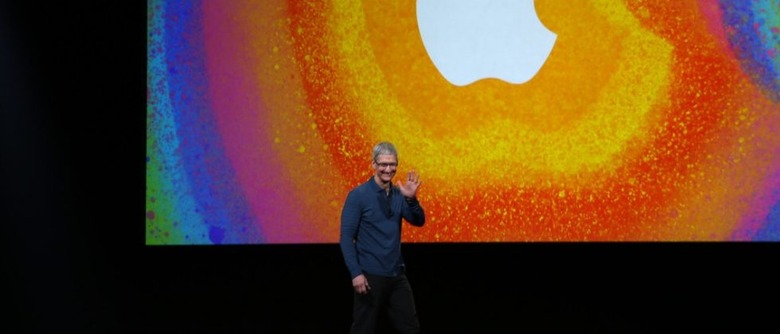 Apple will bring some Mac production to the US in 2013, CEO Tim Cook has confirmed, investing more than $100m into the strategy to increase the involvement of US workers. Outlining the plans in a broad-ranging interview with Bloomberg Businessweek, in which he also discusses the ongoing legal battle with Samsung and his personal dissatisfaction with Android and Windows tablets, Cook said that Apple had taken a longer-strategy to production so that it wasn't merely piecing together a few foreign parts.
"We've been working on this for a long time, and we were getting closer to it. It will happen in 2013. We're really proud of it" Cook said. "We could have quickly maybe done just assembly, but it's broader because we wanted to do something more substantial. So we'll literally invest over $100 million. This doesn't mean that Apple will do it ourselves, but we'll be working with people, and we'll be investing our money."
Already, some 2012 iMac units have been spotted bearing the legend "Assembled in USA" whereas they would normally have been expected to say China. The US regulations about what allows a company to brand products as "assembled" and which can be called "made" are strict, and require more than simply fitting components into a computer husk.
According to NBC News, Cook will confirm which of the Mac lines will be "manufactured exclusively" in the US on an episode of Rock Center tonight. That will air at 10pm/9c.
Speaking about Apple, the helm of which Cook took over after co-founder Steve Jobs stepped away before his death in October 2011, the CEO described the company as "a jewel." "I think it's the most incredible company in the world," he said, "and so I want to throw all of myself into doing everything I can do to make sure that it achieves its highest, highest potential.
Part of that potential is not being afraid to tear up the current product line and replace it wholesale. "Eighty percent of our revenues are from products that didn't exist 60 days ago" Cook pointed out, referring to the refresh of the iPad line, among other devices. "Is there any other company that would do that?"
As for rivals, Cook says the tensions between Apple and Samsung – both as legal opponents and suppliers/customers – aren't necessarily new to the company, and that it has had to balance rivalry and cooperation in the past. The decision to opt for its own Apple Maps app and dump Google Maps, for instance, wasn't done to snub Google, Cook argues, but for Apple's own reasons – even if the first-generation experience turned out to be underwhelming.
"It wasn't a matter of saying, "Strategically it's important that we not work with company X." Cook says. "We set out to give the customer something to provide a better experience. And the truth is it didn't live up to our expectations. We screwed up."
The screw-up from rival products, however, is greater in Cook's opinion. The CEO confirmed he had played with Microsoft's Surface and Samsung's Galaxy tablets, unsurprisingly preferring Apple's own iPad. "What I see, for me, is that some of these are confusing, multiple OSs with multiple UIs. They steer away from simplicity" Cook explained.
"We think the customer wants all the clutter removed. We want the customer to be at the center of everything" he continued. "I think when you start toggling back and forth between OSs and UIs, etc., I don't think that's what customers are looking for."