Samsung unveils Exynos 7 Octa, 20nm 64-bit Cortex-A57/A53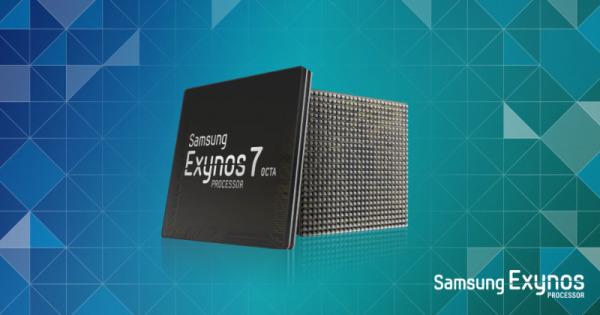 Samsung has an announcement, but unfortunately it isn't related to the rain of lollipops over the Internet. Or rather, it can be taken as indirectly related to Android 5.0 Lollipop too. The Korean electronics giant has just announced the newest member of its Exynos SoC family with a substantial jump in model number. The Exynos 7 Octa, with four Cortex-A57 and four Cortex-A53 cores, is one of the very few to be made using a 20 nm process. Curiously, Samsung isn't even mentioning the fact that this is a 64-bit chip.
The craze over 64-bit mobile chips started when Apple revealed its own A7 processor in the iPhone 5s, the first known 64-bit chip inside a consumer smartphone. Since then, there have been declarations, denials, and retractions over the new 64-bit age. Happily, that died down when people started to calm down and look at things rationally. Today, however, that might be taken up again, thanks to the latest Android version.
64-bit CPUs are only half the equation. Software, especially operating systems, that would take advantage of the benefits of that hardware are the other half. Android 5.0 Lollipop marks the beginning of Android's compatibility with 64-bit hardware. It should be noted though, that the Linux foundations on which Android is built on has been 64-bit ready for a long, long time. The Nexus 9 tablet, powered by an NVIDIA Tegra K1 Dual Denver, will be the first to road test that new 64-bit direction. And now, it seems that Samsung is also gearing up as well.

The Exynos 7 Octa, as mentioned, utilizes a combination of high-performance Cortex-A57's and low-power Cortex-A53's, the two being ARM's 64-bit octa-core setup. But more than this, the chip also brings together all the advancements in ARM technology that Samsung has built up so far. It uses a relatively new 20 nm process, the first of which was the Exynos 5430 on the Samsung Galaxy Alpha, with benefits of increased performance at lower power consumption and improved multimedia handling. Of course, it also has Heterogeneous Multi Processing or HMP, which allows systems to turn on and off any arbitrary combination of cores depending on the work load, instead of being limited to fixed balanced combinations.
That Samsung chose not to capitalize on the 64-bit nature of the Exynos 7 Octa is a bit strange, especially considering the context of the recent Android 5.0 announcement. Whatever its reasons are, the cat is now out of the bag and all that's left is to wait for an announcement of an actual device bearing the chip and Android Lollipop as well. Given the time of the year though, that might still be a long time coming. Unless the sighted Galaxy S5 GPE would actually be that device.