Galaxy S5 Google Play Edition with Lollipop release imminent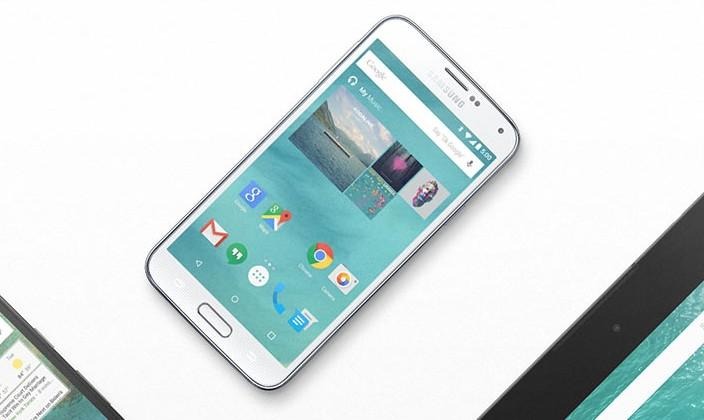 While we did, honestly, expect the Samsung Galaxy S5 Google Play Edition to be launched several months ago at this point, it would seem that they're finally ready to roll. With the launch of Android 5.0 Lollipop and the official preview we saw courtesy of Samsung itself earlier this month, there can't be much time between now and the GPE. What with Google's update of their Android homepage still including the elusive Google Play Edition of the Galaxy S5 alongside the new Nexus family, we have only to ask – what's the holdup?
This device was originally teased by Google all the way back in July of this year. Back then we saw the Galaxy S5 – as identified by its sensor configuration – sitting alongside the then-current Nexus collection. Now it still sits, now next to the Nexus 6, the Nexus 9, and the HTC One M8 Google Play Edition.

Remember to take a peek at the Nexus Player while you're at it!
If Google does release the Samsung Galaxy S5 Google Play Edition, it'll likely come with the following specifications. These specs are based on the Galaxy S5 as it exists in its standard edition, replicating the process Google used with the Galaxy S5 in its Google Play Edition last year.
Display: Super AMOLED 1080 x 1920 pixels, 5.1 inches (432 PPI)
Processor: Qualcomm MSM8974AC Snapdragon 801
RAM: 2GB
Battery: 2800 mAh
Camera: 16 MP with 1/2.6" sensor, 2 MP front-facing
Internal Storage: 32GB with microSD card slot for 128GB more
OS: Android 5.0 Lollipop
This device will likely be the same as the Samsung Galaxy S5 off-contract. That'll be a cool $699.99 USD, just the same as the HTC One (M8) Google Play Edition up on the Google Play Store right this minute. This release will almost certainly be for GSM networks exclusively.