Galaxy S5 running Android L is buggy, but beautiful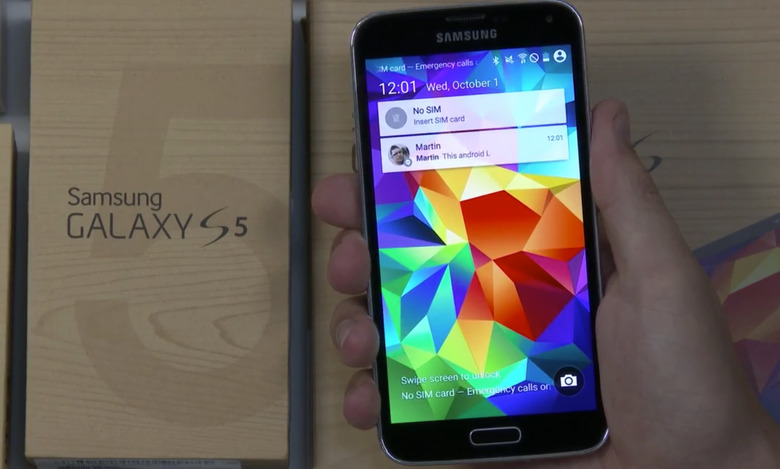 Android L — we know it's coming, but we're still not entirely sure when. A new video shows what is touted as the latest Android build running on the Samsung Galaxy S5 provides a pretty convincing look at a finished product, though. It's obviously not stock, but if you've got a flagship from Samsung — check it out.
Again, this is not a stock Android version. You're getting a lot of Samsung overlay, here, and a ton of skin. TouchWiz is still a thing, for some reason, so keep that in mind when you watch the video.
Though it's not a massive departure from the Galaxy S5 experience you might have right now, material design is noticeable in this build. From the notification shade, you see subtle Android changes, with a revamped color scheme and slightly different layout. The lock screen also shows notifications, a nice change brought in by Android L.
What we can take from this is that OEMs are already working on the Android L modifications they want to make, so we should expect less fragmentation this time around. Though SamMobile admits it's terribly buggy, it's there, and looks the part. Give the video below a look if you're a Samsung fan.
Source: SamMobile