This is the Rolls-Royce SUV: Project Cullinan prototype previewed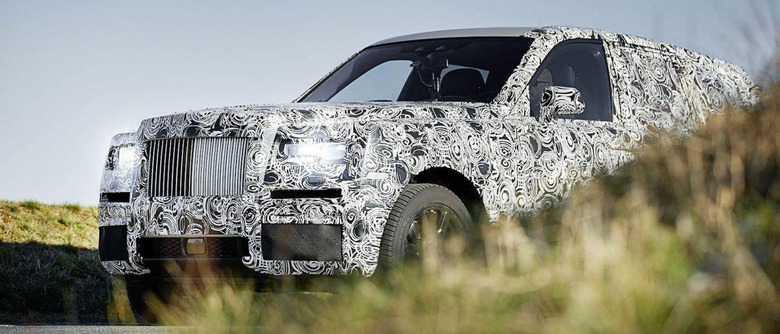 Rolls-Royce promised us a super-luxury SUV for your multi-million garage, and the latest efforts of "Project Cullinan" are this imposing prototype. Shown for the first time, the storied marque's first entrance into the SUV space isn't, if you ask Rolls-Royce, actually an SUV at all. Instead, Project Cullinan is developing an "all-terrain, high-sided vehicle" which, if it happens to get pitted against the Bentley Bentayga and other luxe trucks, is surely just coincidental.
Precious naming aside, Project Cullinan is shaping up to be an imposing beast, whatever type of vehicle you want to call it. Rolls-Royce's design language has never been subtle – that's tough to achieve when you have a grille like a Regency mansion – but Cullinan adds serious heft to the pot. The result is, even in camo-wrapped form, dramatic.
These two new shots show the latest iteration of Project Cullinan, namely the first full development vehicle. Before now, we'd only seen the automaker's engineering mule, effectively the underpinnings of the all-terrain truck but with a car's body stretched, massaged, and tweaked to fit on top. It looked like a Rolls-Royce that had hooked up with the set designer from Mad Max, but the final vehicle will have a more traditional SUV profile.
Public testing of the new development vehicle will kick off tomorrow, as Rolls-Royce puts the various new technologies under the skin through their paces. While an SUV may not please all the purists out there, some of the developments the automaker will debut in the production version of Project Cullinan will have significant implications for its sedans, coupes, and convertibles. Indeed, the all-new aluminum architecture the SUV sits on will be the underpinnings for every new Rolls-Royce from 2018 on.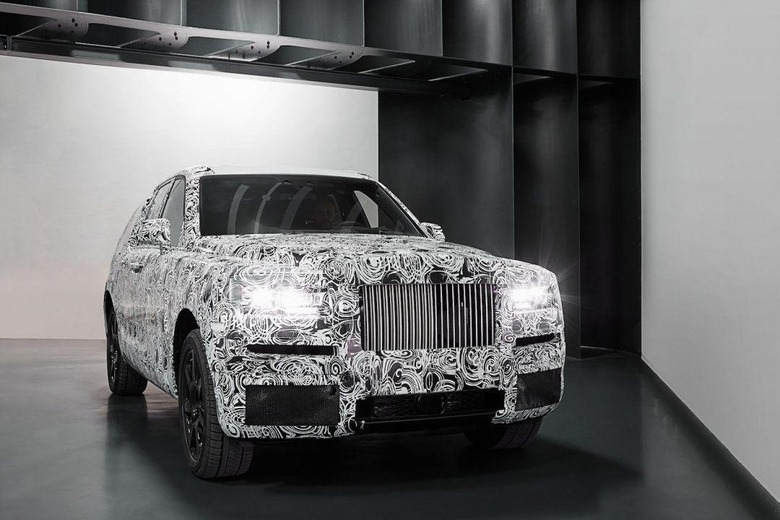 That new space-frame design will borrow technologies from aerospace and other areas, as the company looks to trim weight and bulk while maintaining stiffness and, perhaps most importantly, ride quality. While Rolls-Royce won't be the first in the car space to adopt an aluminum platform, its vehicles will be some of the largest to do so, not to mention promise the most in terms of a "magic carpet" ride.
In terms of Project Cullinan, it'll be paired with a new all-wheel drive suspension system that should give the vehicle some legitimate off-roading abilities. If you've ever wished you could take your Phantom up the side of a mountain and then break out the bespoke picnic set in the trunk surrounded by goats, this might be the vehicle for you. That is, unless Bentley got your deposit first.
NOW READ: Rolls-Royce Wraith Review
Rolls-Royce plans to take the development vehicle to the Arctic Circle just after Christmas, as part of its cold weather durability and traction testing. Come 2017, it'll head to the Middle East to make sure it can cope with high temperatures and manage traction in the desert. Considering that market is likely to be a big one for the as-yet-unpriced SUV, getting it right in tough, hot conditions is vital.