Bentley Bentayga Fly Fishing by Mulliner goes niche with uber-SUV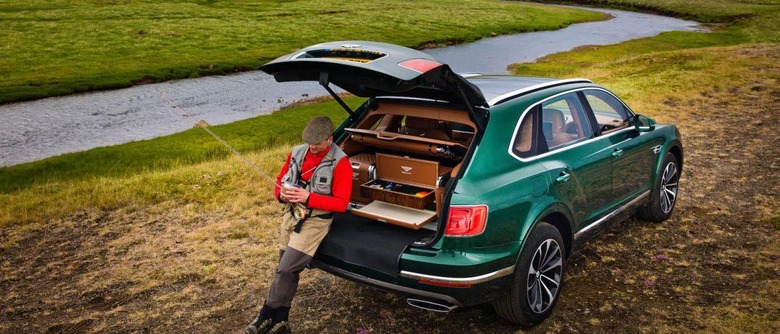 The fastest, most ridiculously-luxurious SUV on the market just got an even more exclusive special-edition, with Bentley customizing its beastly Bentayga for one special group of enthusiasts. The Bentayga Fly Fishing by Mulliner is, as the name suggests, targeted squarely at those whose idea of fun is to take their several-hundred-thousand-dollar truck down to the river and catch some trout.
It's the handiwork of the British automaker's Mulliner custom division, which steps in when Bentley buyers ask for something more unusual than the regular – and long – list of paint, leather, wood, and other options.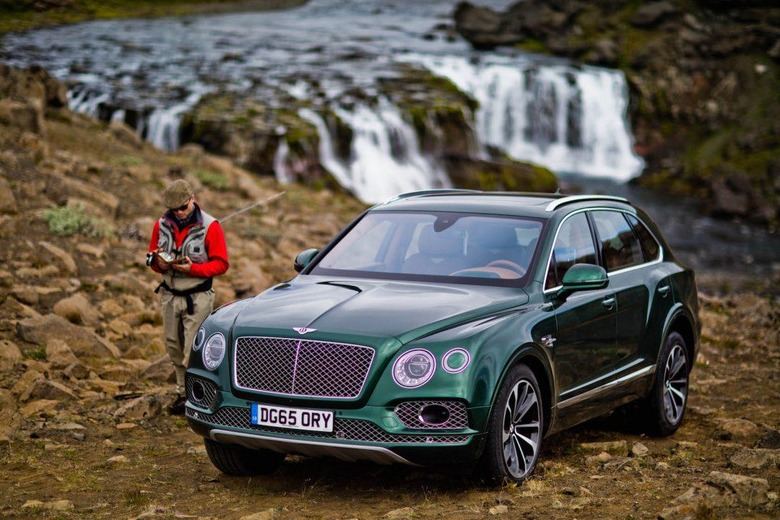 In this case, that means everything you might need for fly fishing. In the trunk there are three saddle-leather trimmed boxes, one for your tackle, one for refreshments, and finally a waterproof wader-stowage trunk.
Both the master tackle station and the refreshment case slide out on rails, with the former containing a burr walnut veneered drawer within which you'll find a fly-tying vice, tools, and various cotton, hooks, and feathers. Underneath a four solid-aluminium reel cases – themselves trimmed in saddle leather with linen cross-stitching – while the refreshment box is also trimmed in leather and contains three metal flasks, a set of Mulliner fine-china tableware, and space for your lunch.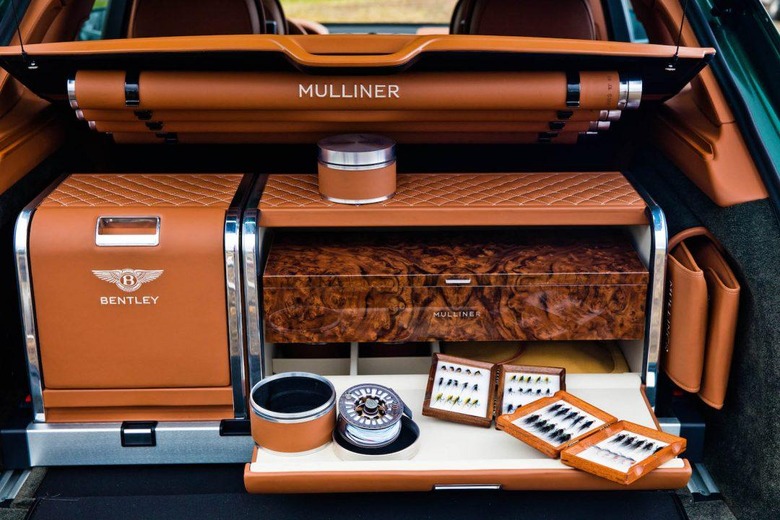 Finally, the wader trunk is made of wood and wrapped in leather, but lined with neoprene so that wet clothes won't damage it, or the SUV's trunk itself.
Bentley fits a set of waterproof trunk floor and rear sill covers, along with an electronic dehumidifier to avoid damp.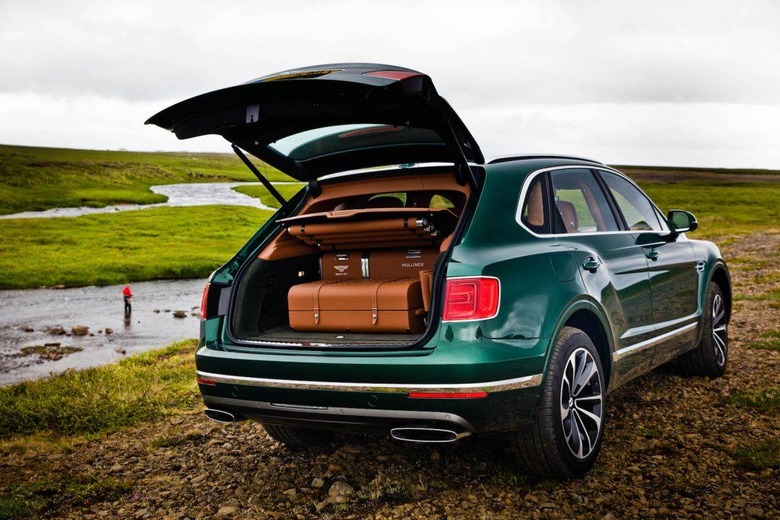 Four rods can be stored in leather-trimmed tubes underneath the parcel shelf, and there are two landing nets – again, each with its own leather carry-case – that slot into a bespoke, carpet-trimmed hard pocket in the trunk wall.
Just to top it all off, there are special "welcome lights" which project the Bentley and Mulliner logos onto the ground from the underside of the doors when they're opened. If you'd rather, Mulliner will use your own choice of logo – a nice, plump salmon with a top hat and cigar, perhaps.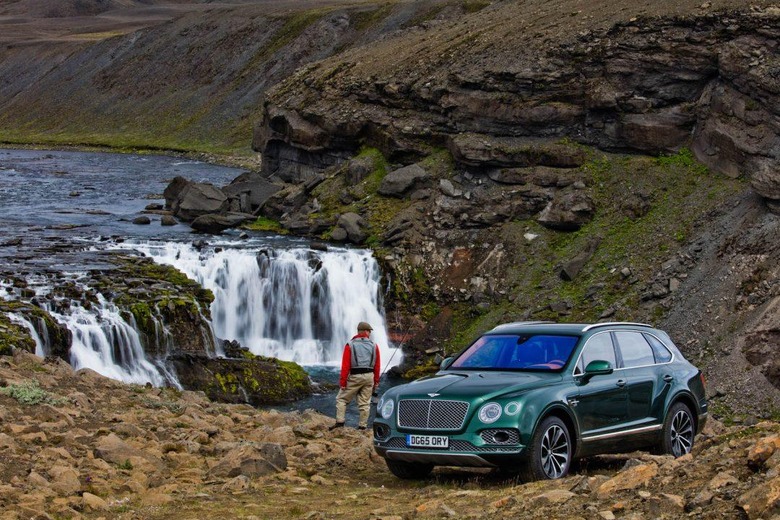 NOW READ: 2017 Bentley Bentayga first-drive
Otherwise, this is the same Bentayga as before, which means 600 horsepower, imperious – and, it's fair to say, controversial – design, and unexpectedly capable off-roading abilities.
Bentley hasn't said how much the Bentayga Fly Fishing by Mulliner will cost, though with the standard version starting at a heady $230,000 this is unlikely to be a cheap way to get down to the riverbank.