"Lavish excess" may be a given when you're talking about a $230k-plus SUV, but even the Bentley Bentayga can surprise you. With its 600 horsepower W12 engine and a 0-60 mph time of 4.0 seconds, the Bentayga could embarrass a proper sports car on the road, but the lucky occupants may well be too busy enjoying the high life inside to notice. Read on for some of the most extreme, OTT, and generally uber-luxe features of the 2017 Bentayga.
Mulliner Hamper
Once upon a time, a truck was for dragging your kit to the work site, hauling the bounty from your hunt back home, and making that all-important run to the hardware store. Now, though, they're an integral part of the luxury lifestyle experience, and as the first of the super-SUVs, the Bentayga isn't sleeping on catering to clientele with deep pockets and expensive tastes.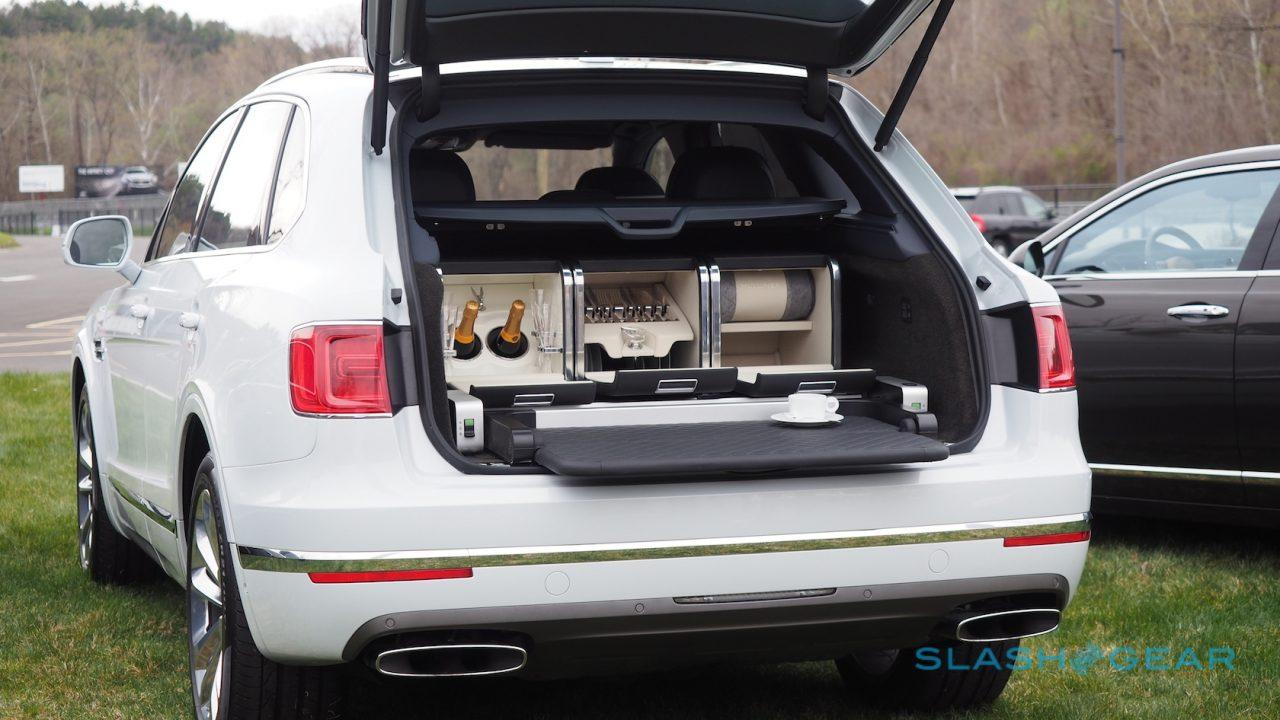 The Mulliner Hamper is a great example. Picnic baskets aren't new, but then again they're not normally $32k, crafted from aluminum and leather, and embossed with the Bentley logo.
Three boxes fit into the trunk, sliding forward on rails when you want access to the goodies inside. One is refrigerated, for your champagne and caviar, while another has a compartment for dry food and a picnic blanket that costs more than most people spend on bedding in a lifetime.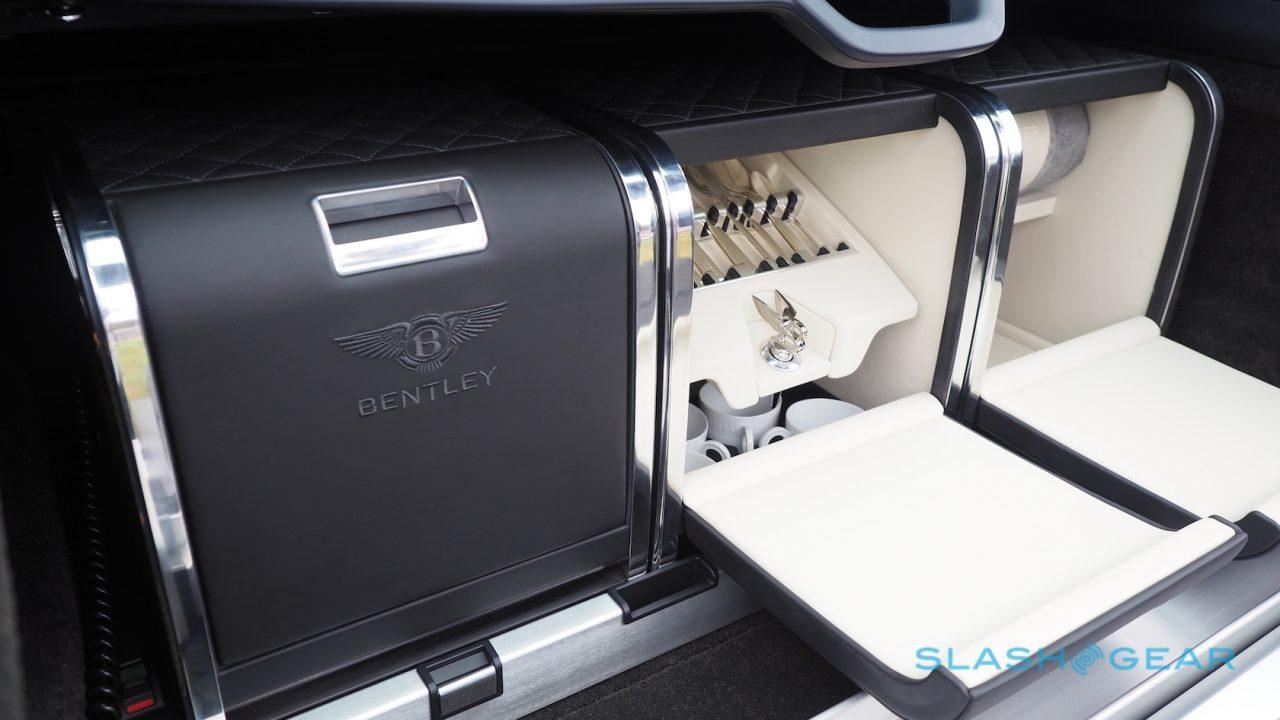 Finally, the third opens up to reveal a full Linley cutlery set, along with china. Linley crystal champagne glasses are included, too. Best of all, each of the three hampers can be removed to use as ridiculously-expensive seating.
Naim Audio
Bentley's regular audio system for the Bentayga is a 700W monster, but that's nowhere near enough for the discerning – and super-rich – audiophile. Enter Naim, with a specially-created, custom audio upgrade that sets you back $4,690.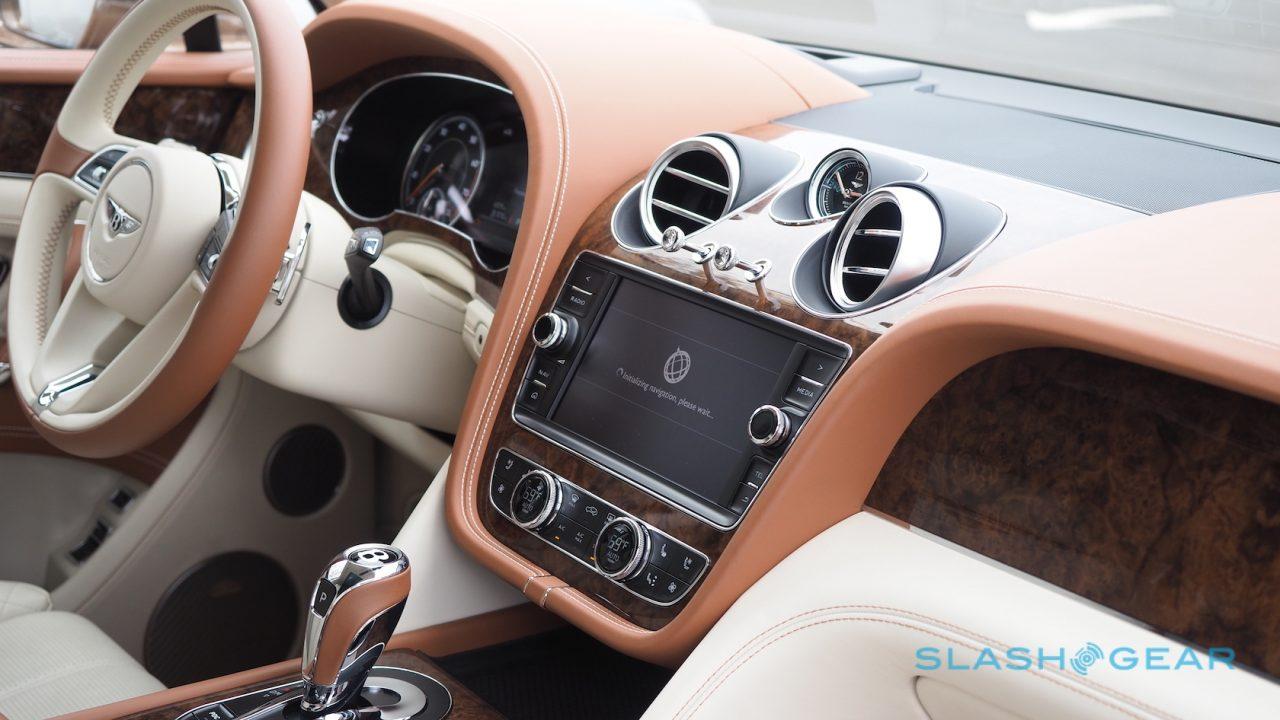 Totaling 22 speakers in all, it's powered by a 1,950 watt amplifier. To make sure the music is louder than the sound of dropped jaws hitting the ground as you wow pedestrians, there's a subwoofer in the trunk with its own, separate 300 watt amp.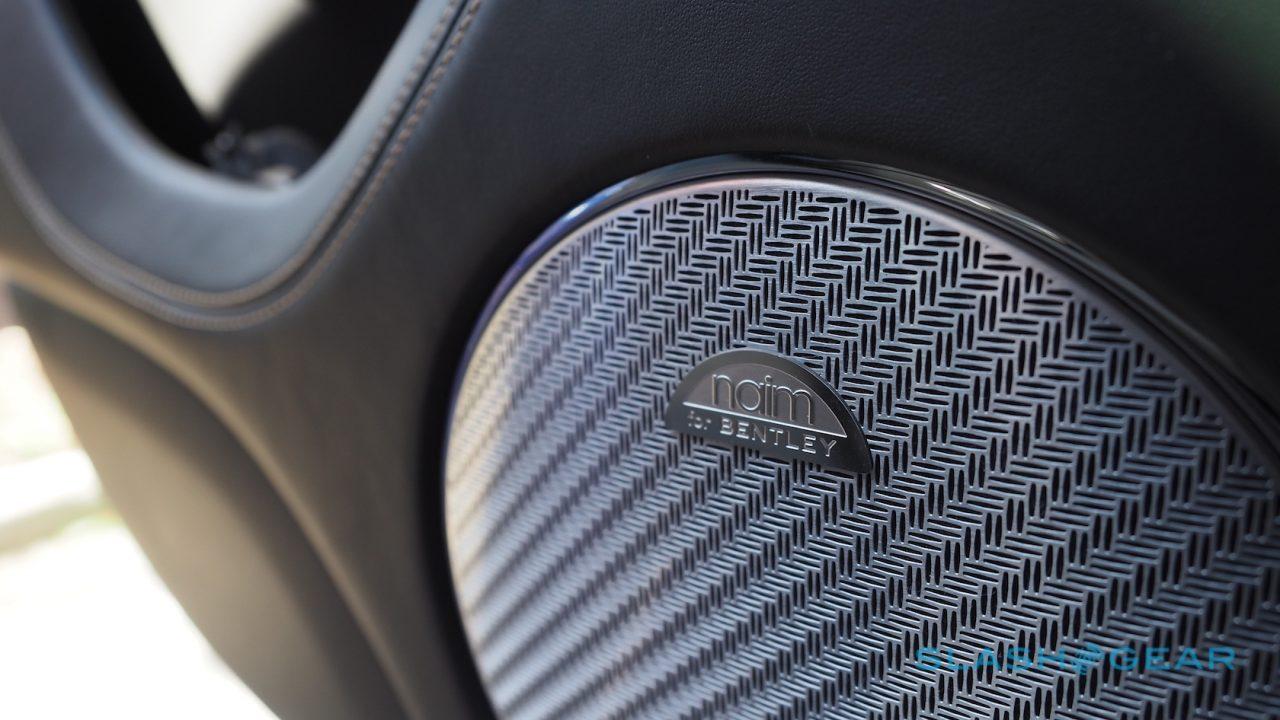 Headlamp washers
You could go for years without ever seeing a Bentayga on the street; you could easily go a lifetime without seeing its slick headlamp washer system in action. Bentley's designers wanted to make sure the striking headlamps stayed clean enough that you could see the automaker's logo from a dozen paces, but didn't want the typical, ugly water jets spoiling the SUV's lines.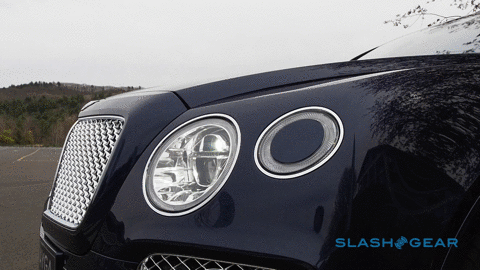 The solution is mechanical excess of the first order. Pull the windshield washer stalk and the center of the side lamps pops out like R2D2's gripper, quickly releasing a spritz of water and then snapping shut again. It doesn't happen every time – the lamps don't get as dirty as the windshield does, after all – but it's definitely eye-catching when you see it happen.
Apple Watch app
In an age where keyless entry is de-rigueur and apps to remotely start your car are available on affordable Chevrolets, how does the billionaire's truck distinguish itself? The answer is a homegrown Apple Watch app.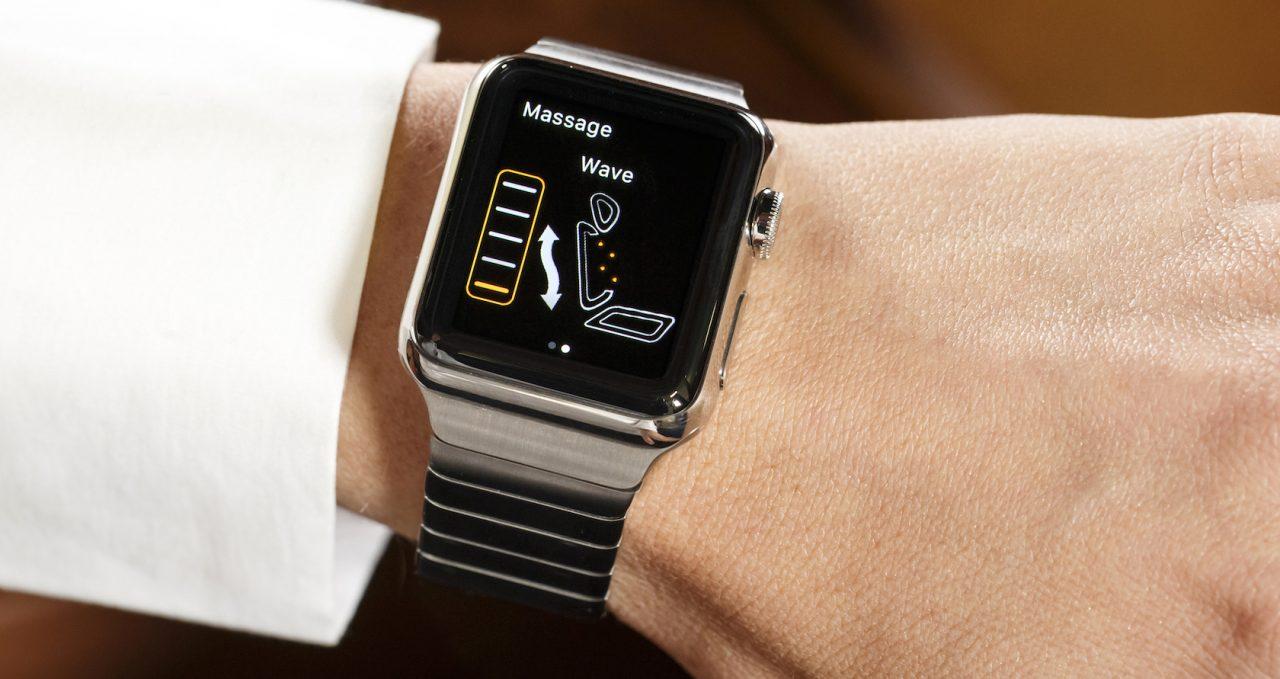 Intended to give rear-seat passengers the same amount of control as those in the front, it connects over Bluetooth to the Bentayga's systems and grants access to the HVAC settings, along with the heating, ventilation, and massage functions of the luxurious seats.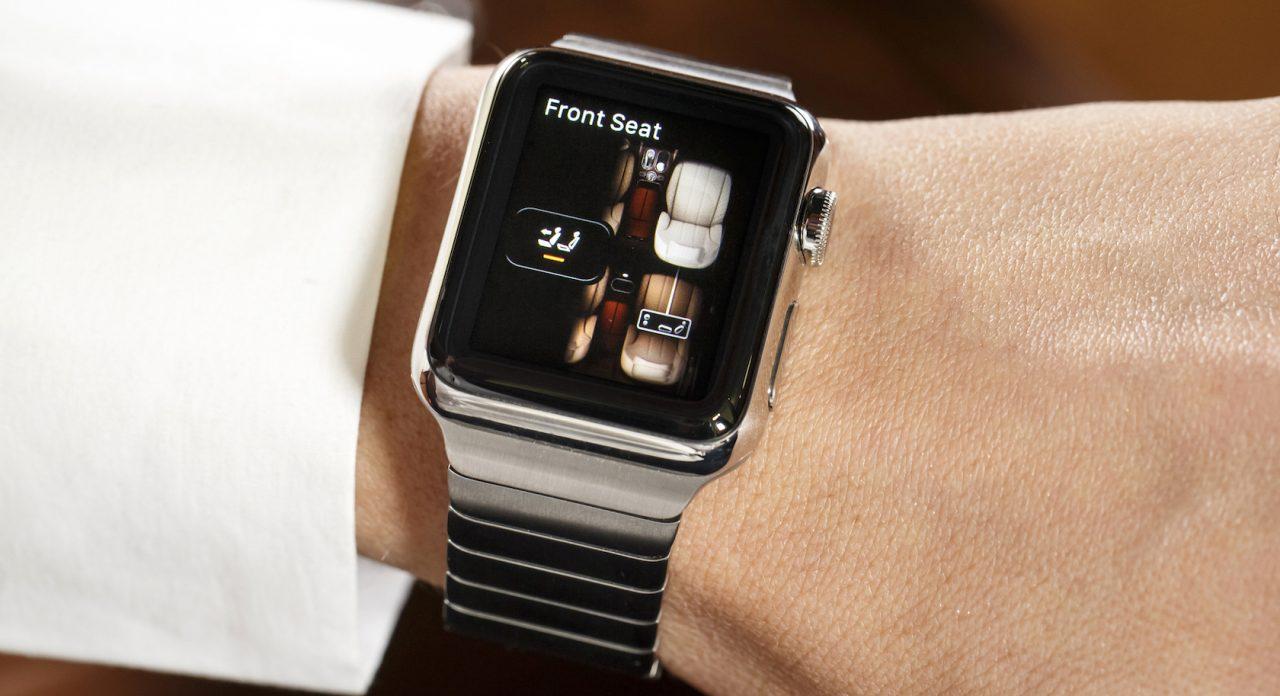 It's also a window into the SUV's performance, showing current speed, distance traveled, and outside temperature.
Of course, if you left your Hermes Apple Watch at home, you can dip into all those features from the detachable mini-tablet that pops out between the seats.
Breitling chronograph
Most car dashboards have a clock, but none have a clock quite like the Bentley Bentayga. The luxury automaker has paired up with Breitling for an incredible, hand-made chronograph especially for the car.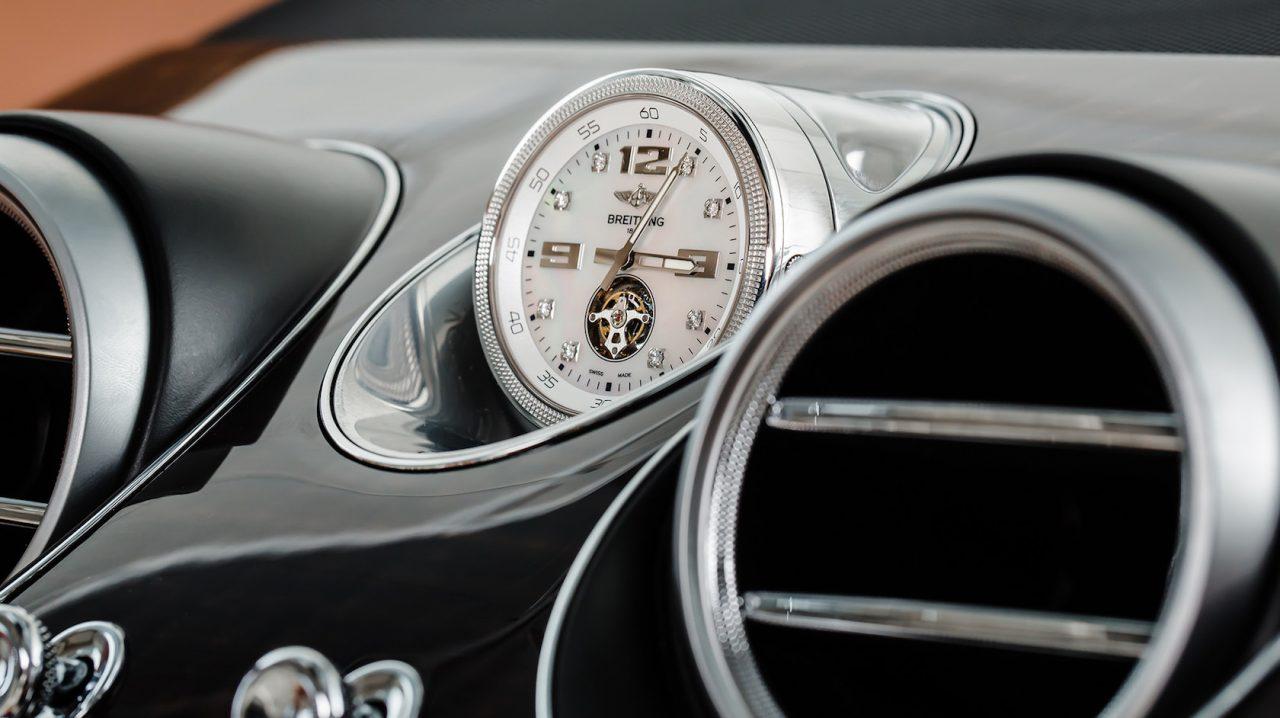 NOW READ: On the track with the Bentley Bentayga
Each is finished in a choice of white or rose gold, with a mother of pearl face in either white or black. Breitling then finishes things off with eight real diamonds.
The whole thing is self-winding and an absolute work of art, and like fine art you'll pay handsomely if you want it in your life. Only four will be produced each year, and each will be 150,000 Euro, or around $170k.
That's on top of the car, naturally.