RIM independent chairman tipped incoming as co-CEOs step back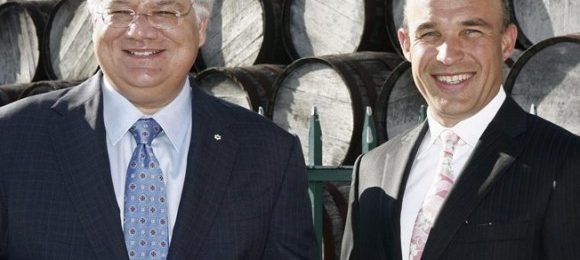 Shaken BlackBerry firm RIM is readying a new chairman, sources suggest, as current co-CEOs Mike Lazaridis and Jim Balsillie step down from their positions as co-chairs in an attempt to placate increasingly vocal shareholders. Independent director Barbara Stymiest is believed to be first in line to take the chairperson topspot, the Financial Post's insiders claim, a result of the governance review forced on RIM back in July.
That review will report by the end of this month, with a subsequent thirty day deadline for the board to respond to its recommendations. RIM faced investor revolt and repeated demands for Lazaridis and Balsillie to step down not only from the board but from their co-CEO arrangement, after the Canadian company continued to suffer underwhelming financial quarters.
Final decisions in the report are yet to be reached, the sources insist, and "a number of different options" are still on the table. However, Stymiest - former head of TSX Group Inc. and former chief operating officer at Royal Bank of Canada – is believed likely to be the first independent chair RIM has established.
Several potential suitors apparently interested in buying RIM have emerged – from rumors, at least – in the past weeks. Most notably, Microsoft and Nokia were said to be considering picking up the company, though RIM's CEOs have said they do not wish to pursue potential acquisitions until BlackBerry 10 devices have their chance at the market. That, though, isn't expected until late 2012, further out than the market had been led to believe, and leaving RIM with little option but to desperately discount its underwhelming products, such as the BlackBerry PlayBook, in the meantime.