I don't mind bigger bezels if smartphone-makers are doing something interesting with them, and that certainly looks the case for the Pixel 4. Google may have shown off the rear of its upcoming flagship Android phone with unexpected eagerness, but the Pixel 4's biggest draw is shaping up to be on the opposite side.
By all rights and intents, Google should still be telling us "no comment" and "we don't speak on unannounced products" at this stage. After all, the Pixel 4 is still some months out, if past timelines are anything to go by. We're only in July, and the Pixel 4 launch probably won't be until October 2019.
Google confounded those expectations last month, though, when it not only confirmed the expectation that the Pixel 4 was coming, but shared some of its design, too. Manufacturers are typically loathe to do that, given it can send sales of their current device into a tailspin. However it seems Google was holding plenty back.
That's the brand new application of its Google Soli technology, previewed all the way back at Google I/O 2015 but only now apparently at a stage where it's fit for inclusion in production devices. Soli, if you've forgotten, is Google's short-range "radar" chip for devices like phones and wearables. With it, you can interact with a handset or smartwatch simply by manipulating a virtual control in proximity.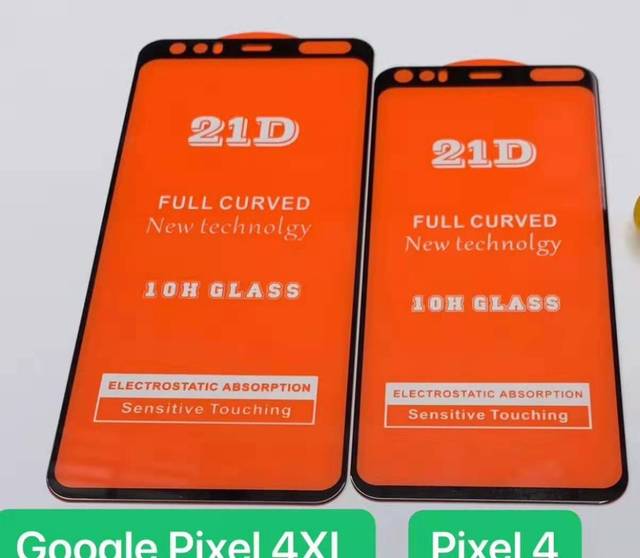 Chatter that Soli would make its debut in the Pixel 4 started back in June. Over the weekend, though, screen protectors purportedly for the Pixel 4 have leaked. These, courtesy, of Ice universe, tell an interesting story.
Most noticeable is the absence of a notch. Google came in for no shortage of criticism for the oversized Pixel 3 XL notch, dipping deeply into the upper section of the smartphone's display. These Pixel 4 and Pixel 4 XL protectors have no such notch.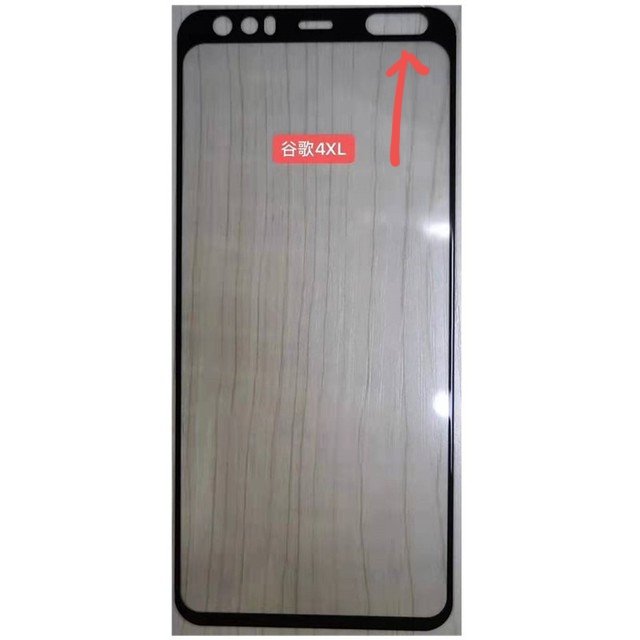 More exciting, though, is the array of cut-outs. The sizable oval opening on the upper right of each is believed to be for the Pixel 4's Soli sensor, picking up motions and gestures in front of the phone in a system believed to be called "Aware". It's also expected to be instrumental in Google's version of the iPhone's Face ID, replacing the fingerprint sensor with facial biometrics instead.
Now, Google isn't the first to look to gesture control to differentiate its phones. The LG G8 ThinQ, for example, uses a time-of-flight sensor (ToF) integrated into its fascia, to track hand gestures and movements in front of the handset. Problem is, LG's applications for that sensor aren't exactly attention-grabbing, and the responsiveness leaves something to be desired.
I'm a lot more excited about Soli's potential. For a start, it has the promise of being a lot more precise, paving the way to virtual knobs, sliders, and even joysticks that offer far more space to interact than the touchscreens alone. Google could also combine it with ToF if it wanted to – and if it had the space – for even more functionality.
So, while I know that some people will be annoyed by the size of the bezels, I'm not one of them. If Google actually puts them to good use, I'm fine with the Pixel 4 and Pixel 4 XL's display not filling the whole front of the phone. Now we just have to wait to see what experiences Soli unlocks in Android.