Google Soli radar magic tipped for Pixel 4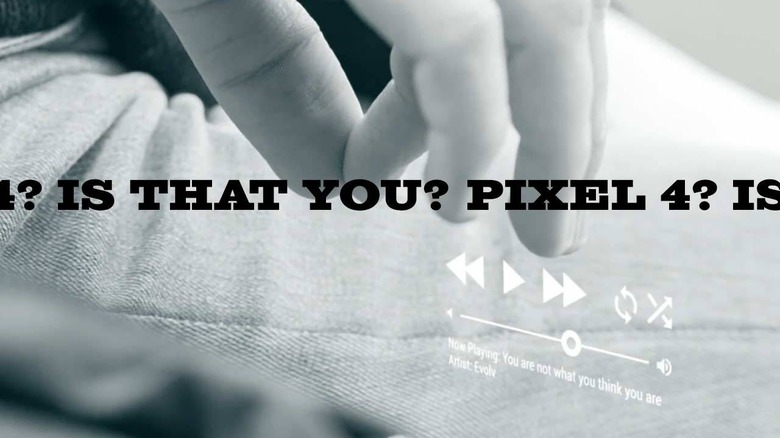 Come in, radar, this is Pixel 4 – Pixel 4 calling, over. Today there's rumor that the Google Pixel 4 will make use of Google's recently-FCC-approved Project Soli chip. That's a chip that enables a device to employ radar to detect tiny changes in the space its scanning – movement, mostly – human hand movement, primarily. This sort of crossover could mean some magical abilities are afoot for Google's next major smartphone release.
Word comes from 9to5Google's tip line where they've gotten word – rumor style – that a Google Soli radar chip is integrated in the Google Pixel 4 in some way. This could mean a lot of different, and sometimes strange, possibilities.
Above you'll see our first look at Google Project Soli. This system and very, very early technology appeared in the Google ATAP section of Google I/O 2015. It was already making some magic back then – making a sphere turn all ripply – exactly what I want out of a Pixel!
WAIT WHAT: You may want to take a look at the video below before we go any further. This system called Soli has been in the works at Google for quite some time. It's likely Google's had people working on a wide range of Soli integration possibilities for not just weeks or months, but years at this point.
Next, take a peek at the Project Soli: Alpha Developers Showcase. This video was published all the way back in May of 2016. Soli was already ready for testing and experimentation back in 2016. That's one whole heck of a lot of time behind the scenes at Google in development without appearing in a single live piece of hardware.
The no-touch phone tech was greenlit by the FCC in January of 2019. If you'll take a look back at our FCC approval of Google Soli feature, and take note that the first Project Soli whispers were suggested to be a counter to the Apple Watch digital crown. Seems kinda strange to make the comparison now, doesn't it? It was perfectly legit at the time, as the Apple Watch was fresh in our minds for the first time – how weird!