Rejoice! iPhone 7 tipped to have at least 32GB of storage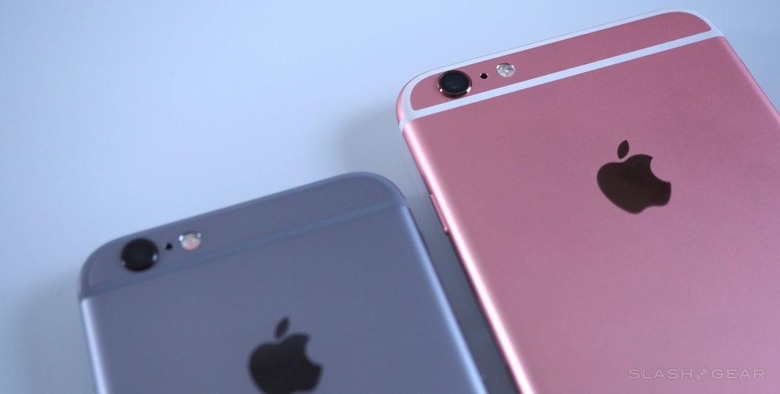 Apple is set to double the storage of its entry-level iPhone, with the iPhone 7 expected to kick off at 32GB rather than the much-criticized 16GB of the current model. The increase will address increasingly vocal complaints that 16GB is simply too small in an age of 4K video recording: after all, you can only fit around half an hour of 4K resolution footage on a 16GB iPhone 6s before the device is full, and that's assuming you don't download any other apps, games, or media.
Whether Apple should've made the change for the iPhone 6s – which introduced native 4K support in the camera app – or not, a source tells the WSJ that it's finally being addressed in the upcoming iPhone refresh in a few months time.
Widely expected to be launched as the iPhone 7, the new handset will presumably stick to Apple's current pricing, only with twice the capacity in the cheapest version.
Currently, the Cupertino company offers three storage variants of the iPhone 6s and iPhone 6s Plus: 16GB, 64GB, and 128GB. It's unclear if Apple will also change the other two capacities, such as following in the footsteps of the iPad Pro which is available as a 256GB model.
Now, 32GB still isn't especially capacious in the grand scheme of things, particularly when you take into account the fact that the iPhone has always lacked a slot for removable memory. Apple's goal, of course, is to tempt you into upgrading either to a more expensive, higher-capacity version of its smartphone, to opt for a subscription-based iCloud account, or – preferably – both.
Still the change could mean a lot fewer headaches, particularly when it comes to iOS upgrades.
Even those without 4K video to consider have, in the past, found themselves forced to delete apps and personal data from their iPhone in order to free up sufficient space to go through the install process of a freshly-released version of iOS.
Tweaks in iOS 8.1.3 reduced exactly how much memory was required, but it can still be a frustration for those who opted for the smallest, cheapest device.
If the rumors are true, the iPhone 7 could do away with the traditional headphone connector in favor of Lightning headphones as standard, as well as use an OLED panel rather than LCD.
SOURCE WSJ