Here comes iPhone 7's massive OLED display release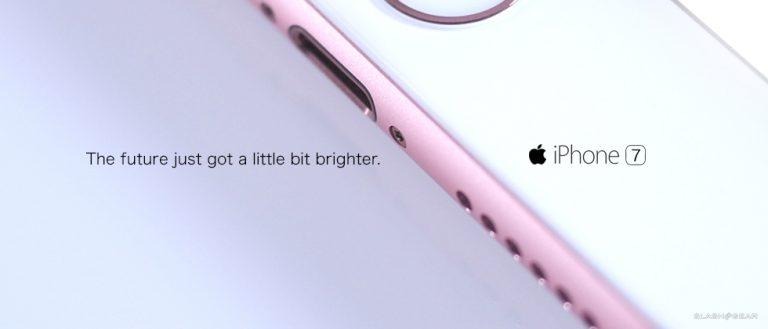 This week insider sources in China have revealed that Samsung is ramping up supply of OLED panels to make way for the next iPhone. This comes as little surprise to the masses following leaks and rumors surrounding the iPhone 7, as an OLED panel for an iPhone has been expected since last year at this time. It's according to Nikkei that Samsung intends to spend approximately KRW 8 trillion (or $6.8 billion) to bring OLED panel production sky-high.
This amount of cash invested in production boosting for OLED panels by Samsung would apparently bring manufacturing up significantly. Panel production capacity of OLED units for Samsung would be boosted by 50% – 200 million panels per year.
BUT WHY: Why an OLED iPhone would be so important
As we've seen before, Samsung Display was said to be boosting production up by 100 million displays annually.
All the way back in January of 2015 the number $7.47 billion was floated around for Samsung's investment in OLED panel production for Apple.
Now which is it?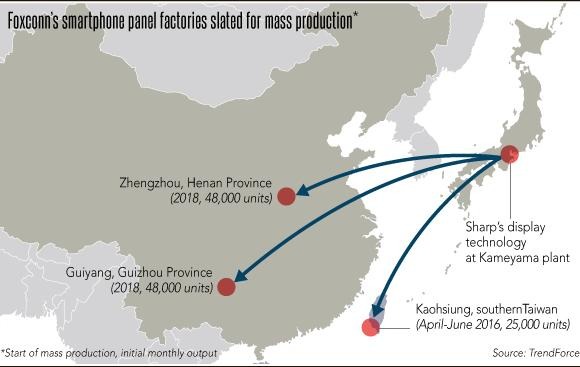 The map you see above comes from TrendForce, where they've pointed toward Foxconn smartphone panel factories getting a kick in the pants for Apple devices in the near future – whether or not this is for OLED specifically is not known.
The folks at SamMobile suggest that LG Display and JDI are – again – taking roles in the production of OLED panels for the next iPhone. These two partners of Apple – as they would be – wouldn't have nearly so massive an order from Apple as Samsung Display.
At the moment it still appears that Samsung's order will be for 5.5-inch OLED panels for Apple.
Now we'll be interested to see whether or not Apple is able to attain current-generation panels from Samsung Display – those generally reserved for the newest Samsung Galaxy S and Samsung Galaxy Note devices.
Have a peek at the timeline below for more clues in the race towards the next iPhone release.