Recon Instruments gets Intel Capital backing for wearables drive

Intel has thrown its weight – and cash – behind wearables, backing Google Glass rival Recon Instruments as it prepares to launch its new Recon Jet headset. The deal, financed by Intel Capital, the chip company's investment arm, is for an unspecified amount described only as "significant" but also includes support for expanding manufacturing and developing new technology.
Jet, announced during Google's last I/O conference, is targeted at sports users rather than everyday wear like Google is positioning Glass for. Integrated into a set of sunglasses, the headset has a mini-display in the bottom right corner for showing data like speed, direction, and fitness stats.
Inside, it's a more high-powered device than Glass is, with the Jet having a dualcore processor, WiFi, Bluetooth, and GPS, along with ANT+ fitness connectivity. In addition to an HD camera on the front, there's an accelerometer, gyroscope, altimeter, magnetometer, and a thermometer.
"Wearable computing is a major, accelerating phenomenon that re-defines how we use and interact with information," Mike Bell, VP and general manager of Intel Capital's New Devices Group at Intel Corporation. "In Recon Instruments, we see compelling technology and a solid strategy to capitalize on the wearable revolution. This is an area of significant focus for Intel Capital, and our investment in Recon Instruments is a key part of our approach to innovation in this emerging space
According to Recon Instruments, the extra money will be used to develop new products, as well as market the existing range. The company will also have access to Intel Capital's existing manufacturing, operations, and technology know-how.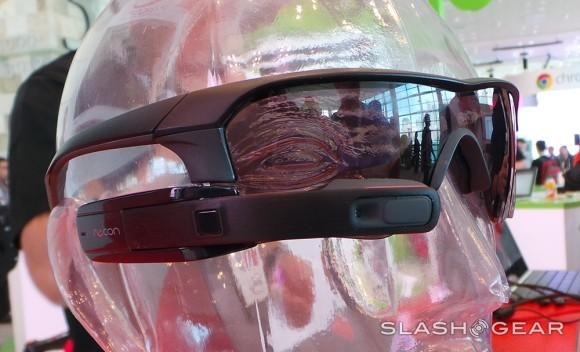 Intel is no stranger to wearables. The company has previously said it expects to see devices running its chips on the market before the year is out, and recently added engineering and design talent from Nike's Fuelband and Oakley's Airwave teams.
Whether a future Recon Jet iteration will run Intel silicon is unclear, but the company did announce its Quark chip recently, five times smaller than Intel's Atom processors, but offering 10x the power efficiency. Intel expects to see Quark powering smartwatches and fitness-tracking wearables like Jawbone's UP; however, it also has another design suitable for being ingested, which could open the door to internal medical monitoring devices as easily administered as swallowing them with a sip of water.