Recon Jet hands-on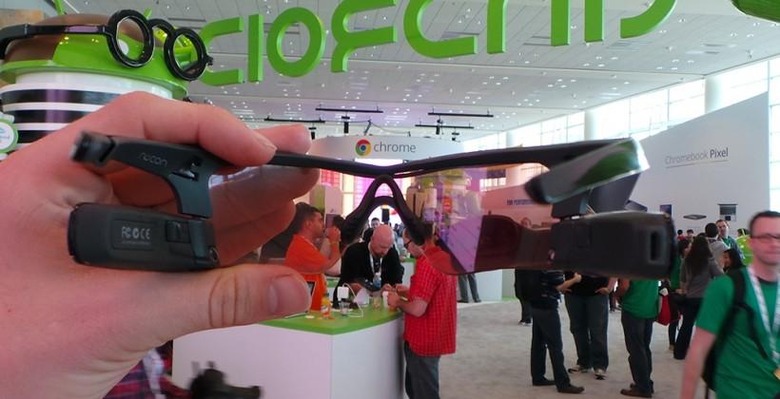 Announcing a product during a major event like Google I/O takes some real courage, especially when you're revealing a device that's extremely similar to a product Google is headlining with. That's what Recon is doing with the Jet, a wearable device that's drawn instant comparisons to Google Glass. This device works with a virtual widescreen display that sits below the left eye of the wearer and utilizes Android as a basis for its user interface.
Recon Jet is not in a place where it's able to be sold at the moment – the version we're having a peek at here at the Google developer event is a pre-production item – but once it's ready, it'll be largely the same as what we're seeing on the inside. Inside this device works with a dual-core mobile processor (the name of which we're not allowed to speak of quite yet) powering Android 4.2 Jelly Bean with a custom Recon-made user interface over the top.
You'll control this machine with a miniature touch-sensitive optical pad that sits on the side of the device near the display. Touching this pad as well as swiping left and right, up and down will allow you access to the device's abilities and settings.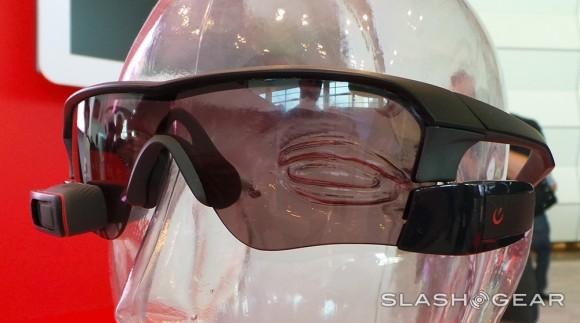 Inside you'll be working with GPS, wi-fi connectivity for web, Bluetooth 4.0, and ANT+. With ANT+ you'll be able to connect to a variety of other sports sensors – this device is, after all, made for hardcore sporting enthusiasts, after all. All of this connects to an HD camera the megapixels of which are not yet available as well.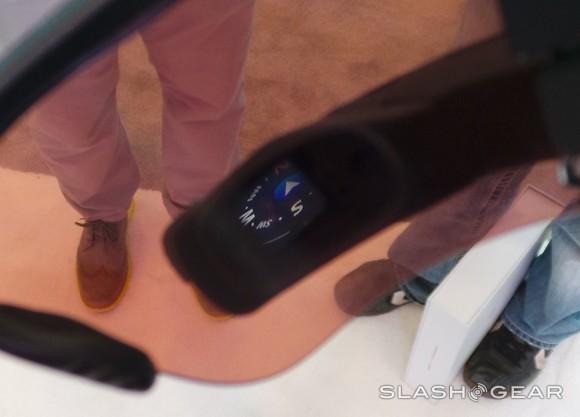 You'll be working with "gaze detection" for instant access to the machine's abilities, its display turning off and on when you want or do not want to work with it. Your eyes will decide.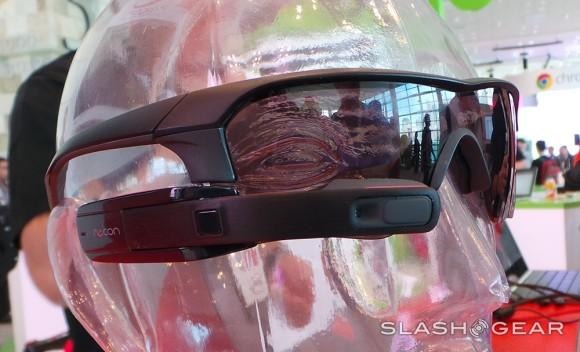 Have a peek at our brief adventure with this device and note that the main aim of revealing this device this week is to find developers that want to work with the SDK for the device in advance of its final release. This machine will be released to the public before the end of the year – we've confirmed this specifically once again in-person with Recon – making its appearance fall well before Google Glass hits the streets in a consumer edition. Pricing and release dates will be coming soon.