Recon Jet takes Glass-style wearable computing to the slopes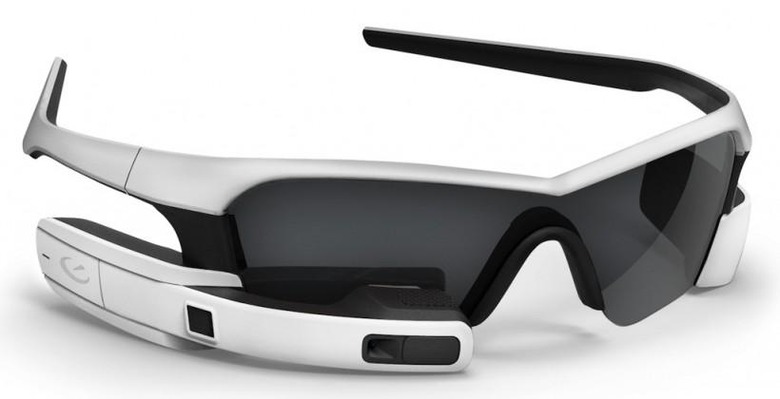 Google has Glass, but Recon Instruments is kicking off Google I/O today with a wearable computer of its own, the Recon Jet. Integrating a microdisplay into a set of sports sunglasses, the Recon Jet floats a virtual widescreen in the lower corner of your right eye, with controls integrated into the side, and most of the connectivity you'd expect from a current phone or tablet.
Inside, there's an unspecified dualcore processor, WiFi, Bluetooth, and GPS, along with ANT+ fitness connectivity. Sensors include an accelerometer, gyroscope, altimeter, magnetometer, and a thermometer, while an HD camera pokes out the front.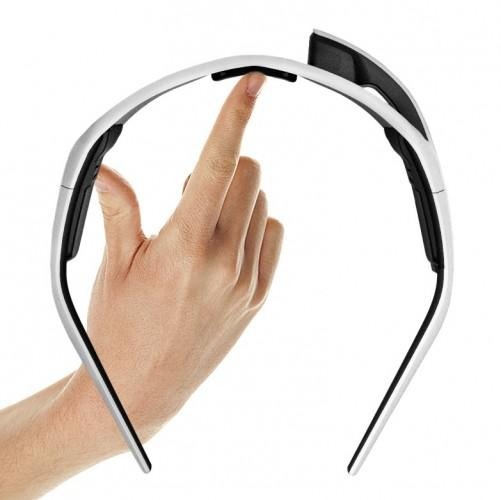 There's still some wiggle-room in the specs, though. For instance, Recon Instruments hasn't said what resolution the display runs at, though our guess would be that the impressively-detailed renders in the demo video below aren't quite what the Recon Jet itself can manage.
Obviously the glasses themselves are somewhat less discrete than Google's Glass, though they're intended to provide protection during sports like skiing and snowboarding. What the company is aiming to do at I/O is publicize its SDK, which will allow developers to hook their apps and services into the headset.
Recon Jet overview:
Potential uses include activity tracking and fitness monitoring, showing your health performance for instance, as well as streaming music and video. The Recon Jet could also be used as a remote display for apps running on your phone or tablet, and the company says it's working with "some of the top fitness companies and communities" to cook up titles in time for the eventual launch.
Recon Jet will be available later in 2013, Recon Instruments says. Pricing and specific launch dates are not confirmed, though there'll be a limited-availability initial production run which will seemingly be offered on an invitation basis to developers, similar to how Google has managed the Glass Explorer Edition roll-out.