Realme adds opt-out advertisements to phone OS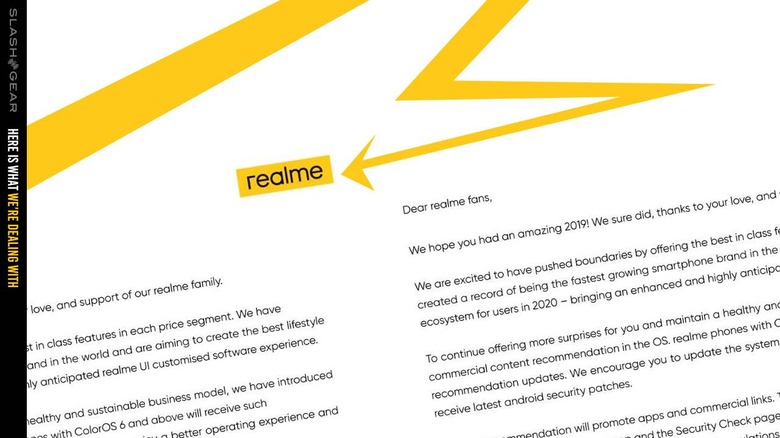 Realme smartphones will have ads (content recommendations) with the newest software update at the start of 2020. This system of content recommendation will "promote apps and commercial links" in the base operating system, through the Phone Manager app and Security Check page after installing new apps. Major brands like Google and Samsung have released ads in phones like these in the past.
You might've noticed advertisements for Star Wars: The Rise of Skywalker on your smartphone over the last several weeks – through YouTube. That's Google's deal, and it's not the first time similar sorts of ads have appeared in Android smartphones. Given Google's position as a very ad-forward company, it's not a shock to find "encouragement" for "engagement" in smartphone notifications.
SEE TOO: You should know about Realme, even if you don't know OPPO
Samsung devices – Galaxy S and Galaxy Note, as well as others – have been dropping advertisements for their own products in-phone for years. This year pestering for upgrades was but one method of encouraging users to use their smartphones in the way in which Samsung will make the most profit.
Back in 2016, we saw some aggressive lockscreen ads from a variety of apps on Android devices. That business was mostly smashed – but the latest move by Realme has a similar smell.
In a Realme official update in the Realme Community forum, "Team realme" made note that they "introduced commercial content recommendations in the OS," and that "realme phones with Color OS 6 and above will receive such recommendation updates."
These ads appear in the "Phone Manager app" as well as the "Security Check page after installing new apps." According to the official release, "it will also ensure protection of your privacy and compliance with relevant laws and regulations."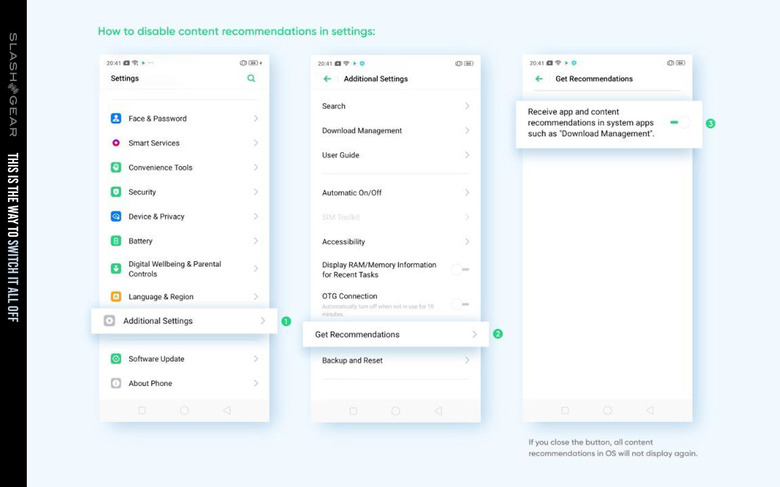 If you're not excited about advertisements on the device you've already purchased full-price, you can turn them off. You'll need to go to Settings – Additional Settings – Get Recommendations – and switch them off. If only every company that wanted to advertise to you would give you the option to switch said advertisements to off mode.