Galaxy Note 10 ads pester Samsung users to upgrade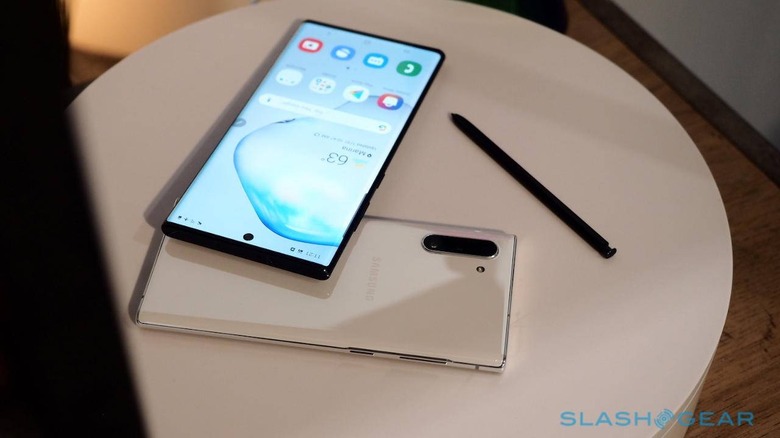 OEMs like OnePlus are known for their aggressive marketing strategies but Samsung has one key advantage in that regard. It already has thousands if not millions of devices already out in the world, which means there are thousands if not millions of potential buyers of its latest flagship smartphone. And to make sure that they are hearing the good word about it, Samsung is apparently sparing no means to send them notices about the Galaxy Note 10 in the hopes that spamming them ads won't turn them off the product instead.
The Galaxy Note 10 is already a bit controversial on its own. To be fair, it has a lot going for it but also a lot going against it. It's not a clear winner yet for Samsung and its fate in the market seems a bit precarious at this point. Which is probably the reason why Samsung is bombarding owners of other Galaxy phones with notices about it in the hopes they will be convinced to buy it.
Users of Galaxy flagships old enough to have Bixby and Samsung Pay are reporting
seeing ads for the Galaxy Note 10
in at least three places. Two of those are from the aforementioned Samsung-exclusive features but there is also some notifications coming from Samsung's Push Service.
What makes matters worse for users is that there is no way to easily disable ads on any of those sources from the standard Android places, especially the already notorious Bixby. My Galaxy Note 9 has also repeatedly gotten such notifications before and after the Galaxy Note 10 Unpacked event, trying to convince me to change my mind about the new phablet.
While it might be normal for Samsung to push such ads onto users, it could very well leave them with a bad taste in the mouth instead, souring the image of the Galaxy Note 10 and Samsung in general. That said, it probably shouldn't surprise Samsung users as this is on par with the company's behavior. It doesn't make it less annoying though.