Android ads on your lockscreen and how to destroy them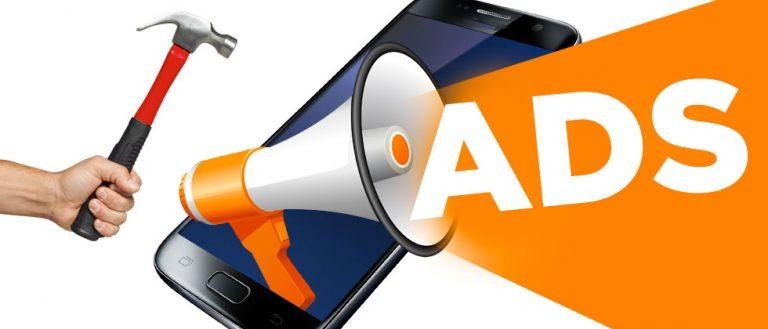 Today we're going to learn about an Android feature known as SpeedCharge – and why developers should NOT be dropping ads there. If you're the sort of person that likes to pay for apps in order to allow developers to eat food and have a roof over their heads, you'll likely also be the sort of person that's not a fan of advertisements. As such, we're about to tell you how to get rid of a bunch of them from one of the worst places they've ever appeared.
SpeedCharge is a sort of window to your eyeballs that apps can use in Android. This feature allows them – with your permission – to place a box of information on your charging screen. Generally this is OK. This can be good.
Unfortunately, instead of just showing date and time, battery power, charging speed, and amount of time until charge is full, this screen – with developer assistance – will also show advertisements.
Several apps give you the option to turn this feature off. One of the apps with this ability is Touchpal – a keyboard our readers seem to be particularly adamant about keeping, regardless of the ads up front. Unfortunately it would seem that, for some users, even turning this Speed Charging bit off isn't enough – the feature sometimes seems to turn itself back on.
According to intrepid Android user TofuVic from Reddit, the following apps have had in the past or still have SpeedCharge features with advertisements enabled today:
• Amber Weather Widget
• ES App Locker
• GO apps (of note: GO Weather, GO SMS, GO Keyboard, Next Browser)
• Kingo Root
• KittyPlay Wallpapers, Ringtones
• TouchPal apps (TouchPal makes multiple keyboard apps)
• Xender (file transfer app)
• Zero Team apps (of note: Z Camera)
You can find out if an app is a culprit in serving ads this way by heading to Settings – Developer Options – Running Services, and tapping each app individually. Inside you may find an app running a service called "ChargeLockerService". This is the bit that could be serving you ads – you'll have to switch the app off or uninstall, then reinstall to check.
If you've found any other apps that appear to be serving you advertisements outside the bounds of their own app – or on the lock screen of your device whilst charging, let us know!