Razer Forge TV isn't dead: OUYA integration incoming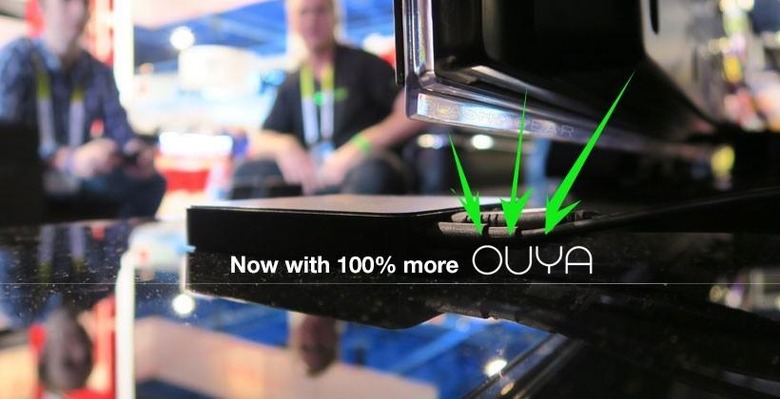 The Android TV device Razer Forge TV has been getting some work done in the games department – so says Razer. They suggest that their purchase of the gaming system/company Ouya has allowed them to begin "doubling-down on Android gaming in the living room." As such, we'll expect that the current disappearance of available stock in the Google Store of this gaming TV bundle is just temporary. Once it returns to general sale, we'll more than likely see an upgraded collection of games available for the entire Android TV universe, as well.
The Ouya promise was a great one: providing cash for those developers that would make games for an Android-based console for TVs. Ouya appeared well before Google decided it wanted to go all-in on TV programming with devices in the Android TV universe. The Ouya team wanted to bring the gaming world to a device that didn't cost as much as their competitors – Microsoft and Sony.
But alas, their dream didn't work out as well as they'd hoped. They were facing complete failure after failing to restructure their debt. Have a peek at the headlines in our Ouya tag portal to see how quickly everything turned sour.
But lo! There were a savior! It was Razer, a gaming company that wanted to keep the games alive! Razer even made an effort to shoulder Ouya's debt to gaming developers of all sorts.
According to Razer:
"Following our acquisition of OUYA, we've been focused on integrating the content we inherited and building a spiritual successor to OUYA with the Forge TV. We're doubling-down on Android gaming in the living room and looking forward to producing the world's largest library of Android TV games, from AAA to indie. Concurrently, we are working to ramp-up production to address present demand and should have more news to share soon."
Sound alright to you? Have a peek at the timeline below for additional information on the Razer Forge TV.