The most ostentatious Range Rover in years got some bad news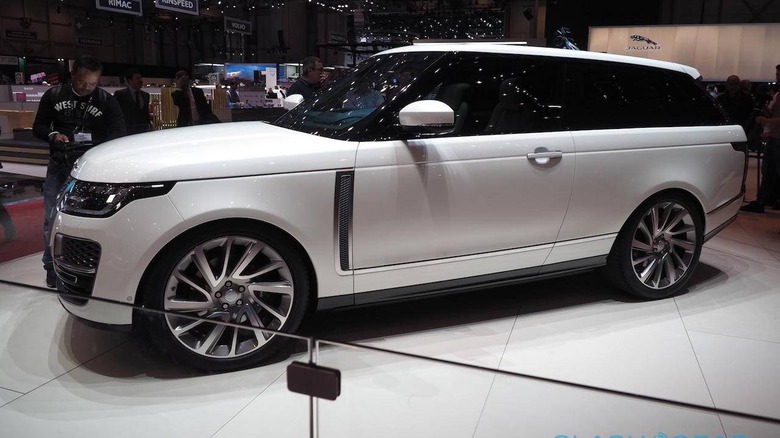 Range Rover has axed plans for its most unusual car in years, with a luxury, super-limited-edition SUV coupe getting canceled at the last minute. The Range Rover SV Coupe was revealed at the Geneva Motor Show last year, a vast love-letter to excess that divided opinion in a way that only a six-figure two-door SUV coupe could.
The automaker's engineers took a regular Range Rover, and then set about turning it into a luxury coupe for those who can't quite give up on the idea of off-roading. Almost all of the body-panels were changed, with huge doors fitted with power-close mechanisms triggered by buttons on the dashboard.
Jaguar Land Rover's potent 5.0-liter supercharged V8 engine was tuned for 557 horsepower. That meant 0-60 mph in 5.0 seconds, making it the fastest factory Range Rover to-date. Of course, the reality is that most owners probably intended to drive relatively slowly, so as to maximize the potential for dropped-jaws.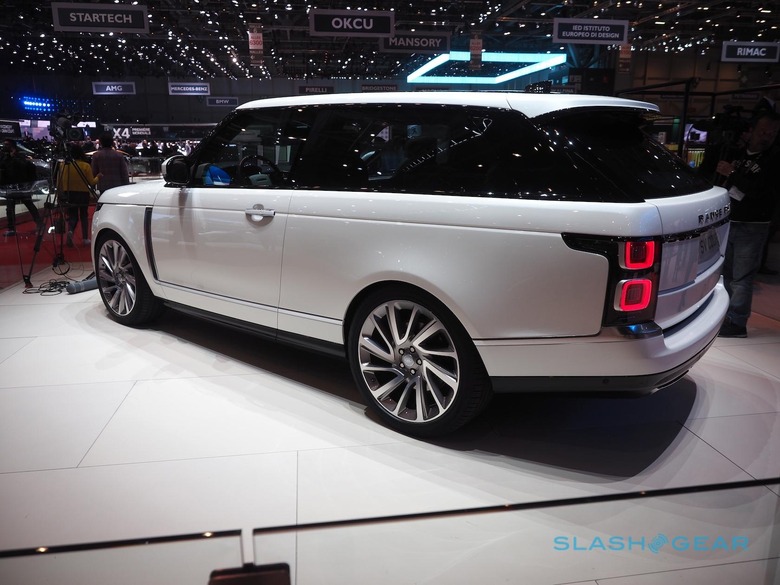 At the rear, a more aggressively tapered roofline swept down to a new trunk. That has a motorized deck, made of hand-finished wood, that could power out for easier loading or for use as an impromptu picnic table. Inside, four seats were surrounded by real metal, deep pile carpet, and a newly-developed wood veneer that combined walnut and sycamore in a complex molding process.
It was, frankly, excessive even by Geneva standards. Range Rover argued that some of its well-heeled customers only ever use the front seats anyway, and wanted something with more drama. It also wagered that it could sell a limited run of 999 SV Coupe SUVs worldwide, with pricing starting at $295,000 a pop.
Sadly, though, it wasn't meant to be. While Range Rover apparently found some customers willing to put money down for the SV Coupe, none will actually be made. "We have taken the difficult decision to inform our customers that the Range Rover SV Coupé will not proceed into production," the automaker told Autocar. "Instead, Land Rover is focusing its resources and investment on the next generation of world-class products."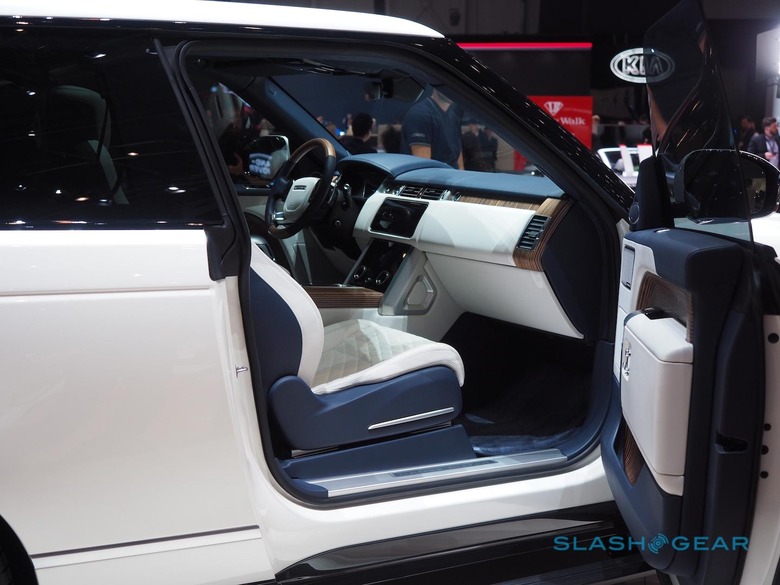 That's going to include things like new, electrified drivetrains and other cutting-edge technology. The Special Vehicle Operations division, meanwhile, will still be working on cars like the F-PACE SVR, and a number of as-yet-unannounced models. Deliveries of the F-PACE SVR, a 550 horsepower version of the crossover SUV, will begin within the next few weeks.
It's a sad – and premature – end to an ostentatious vehicle, but you can't really question Jaguar Land Rover's decision in the grand scheme of things. The Range Rover SV Coupe was a lavish attempt to play up its bespoke capabilities, but the time and investment it would have required will probably be far better spent on technologies with broader appeal than under 1,000 super-rare SUVs. Those who really want an uber-luxe off-roader have plenty of choice right now, after all, with new options like the Rolls-Royce Cullinan and Lamborghini Urus.