2019 Jaguar F-PACE SVR gets 550HP V8 to give Porsche anxiety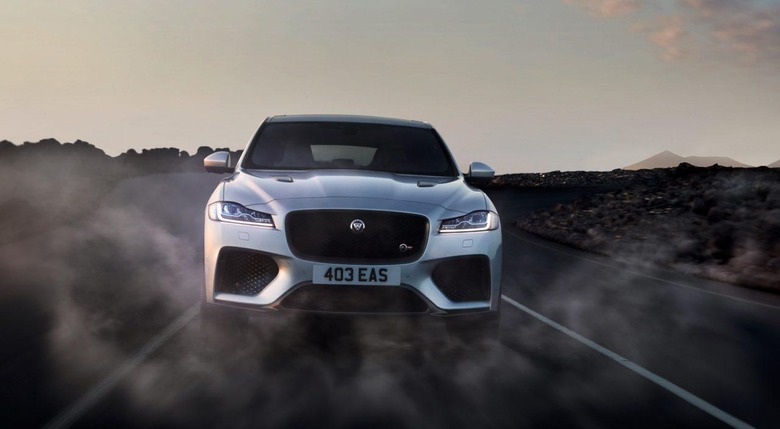 Jaguar has given its big SUV some serious claws, with the 2019 Jaguar F-PACE SVR throwing in a 550 horsepower to give Porsche some anxiety. Making its debut at the North American International Auto Show 2018 this week, the newest member of the PACE family packs Jaguar's 5.0-liter supercharged V8 engine with its 502 lb-ft. of torque. That's enough to take the truck from 0-60 mph in 4.1 seconds.
Top speed is 176 mph, making it the fastest F-PACE to-date. It's not just the raw grunt that's new, mind; Jaguar's Special Vehicle Operations (SVO) team has made plenty of other changes, too.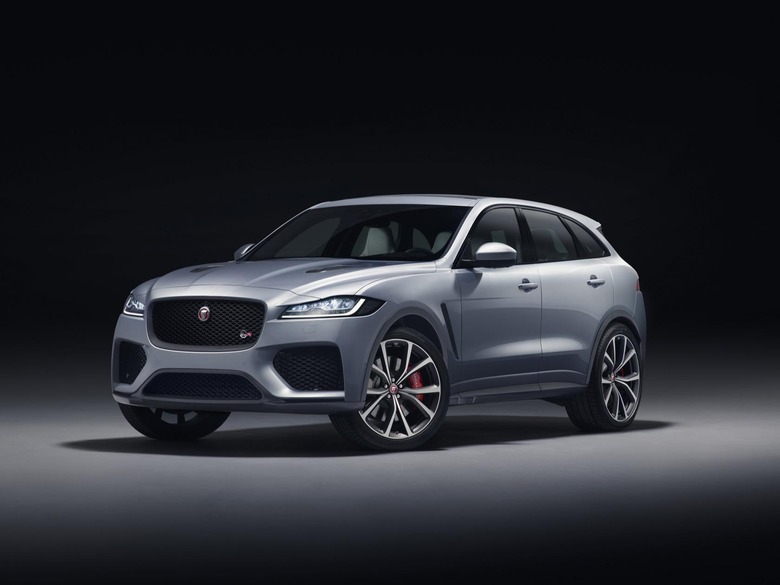 The chassis has been upgraded, with progressive springs that are 30-percent stiffer at the front and 10-percent at the back. There's a new anti-roll system which, Jaguar says, cuts body-roll by 5-percent, too. New, lightweight forced 21- and 22-inch alloy wheels cut as much as 5.3-pounds from the front of the car and 3.7 pounds at the rear. They're also almost an inch wider on the back.
SVO has used two-piece brake discs front and back, with 15.5-inches at the front of the F-PACE SVR and 15.6-inches at the rear. The upshot, Jaguar says, is a more nimble SUV as well as a more powerful one.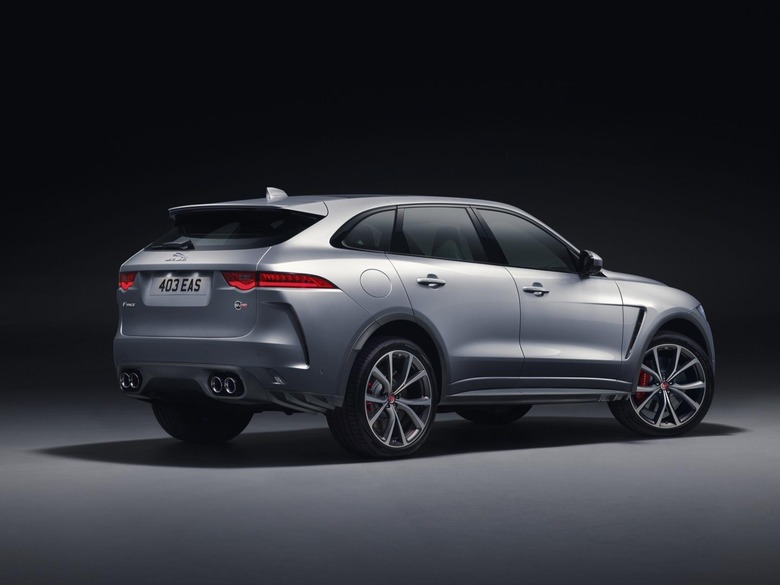 Helping there is the new Electronic Active Differential at the rear, a first on F-PACE. That works with the all-wheel drive system, Adaptive Dynamics suspension, and Dynamic Driving Mode, which – like the electric power steering – have all been specially tuned for this SVR car. Dynamic mode promises snappier gearshifts, sharper throttle response, and increased steering response.
It should sound better, too. There's a Variable Valve Active Exhaust System inspired by the F-TYPE, which can flip open its valves to sound more beastly as well as improve airflow. Despite the complexity, it's also 14.5 pounds lighter than the normal F-PACE exhaust system.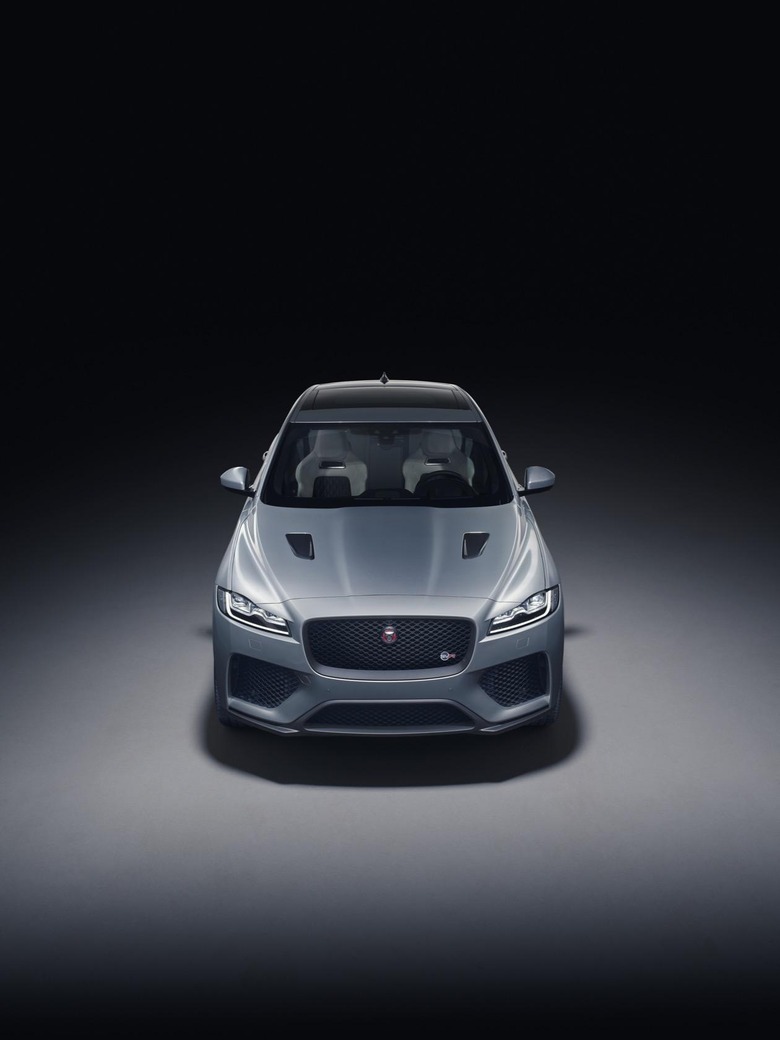 Finally, if the soundtrack didn't give it away, the new design should do. The larger front air intakes, along with the side fender vents, are all functional, helping with cooling along with high-speed stability. Similarly, the hood vents are unique to the SVR SUV and help cool the engine. Wheel arch extensions and new lower body moldings give the fired-up F-PACE a more grounded stance, and there's a new rear bumper, quad tailpipes, and a new spoiler.
Inside, Jaguar has used a set of slimline performance seats in the front, with more lateral support than the usual car. They get matching rear seats too, and all have lozenge quilted leather and SVR embossed logos. The F-TYPE's SportShift Gear Selector has been borrowed for the SUV, and there's an SVR-branded steering wheel with aluminum paddle shifters. Four color schemes will be offered; Red with Jet, Light Oyster with Jet, Siena Tan with Jet, and Jet with Light Oyster stitching.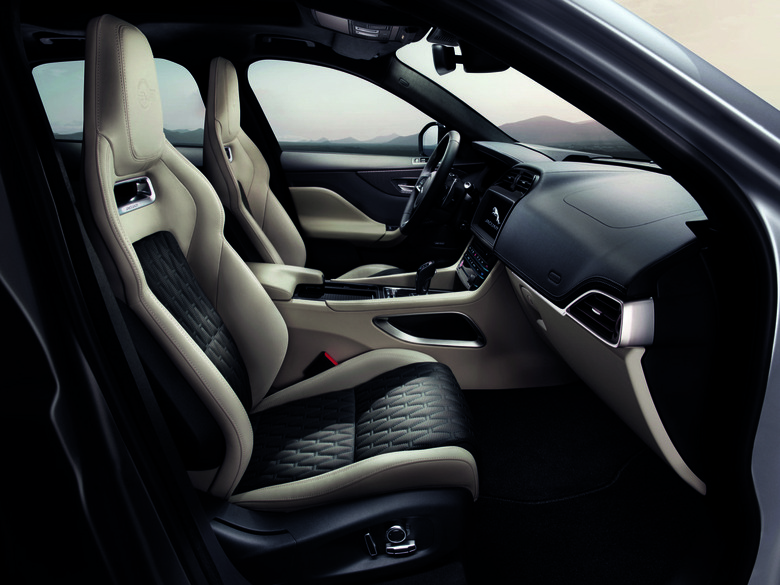 Despite all that, the 2019 F-PACE SVR should be just as practical – if more thirsty – than its lesser-powered siblings. The 33.5 cubic feet of cargo space remains, even with the rear seats still up, for example. A Touch Pro infotainment system with 10-inch touchscreen is standard-fit, as is a 12.3-inch digital instrument cluster; 4G LTE with WiFi hotspot functionality is optional.
All in all, the 2019 F-PACE SVR is shaping up to be a shapely SUV with big cat power. It'll arrive in US dealerships in the summer of 2018, Jaguar says, priced from a reasonable $79,990.