This Range Rover SV Coupe is either genius or insanity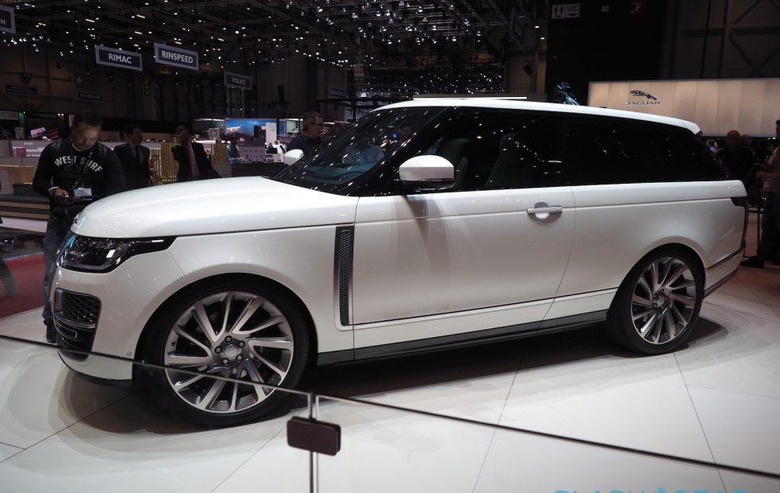 Was Range Rover so preoccupied with whether or not it could make the SV Coupe, it didn't stop to think if it should? Few cars bring Jeff Goldblum's famous Jurassic Park admonishment to mind so readily as the vast, two-door SUV coupe does at the Geneva Motor Show this year, a $295,000 solution to a problem that, on the face of it, nobody actually had.
It's the existing excesses of Range Rover's most expensive car, turned up another notch or three. With a 5.0-liter supercharged engine and 557 horsepower on tap, it's the company's fastest Range Rover to-date. 0-60 mph comes in 5.0 seconds, a feat of defying physics not dissimilar to a Falcon Heavy launch.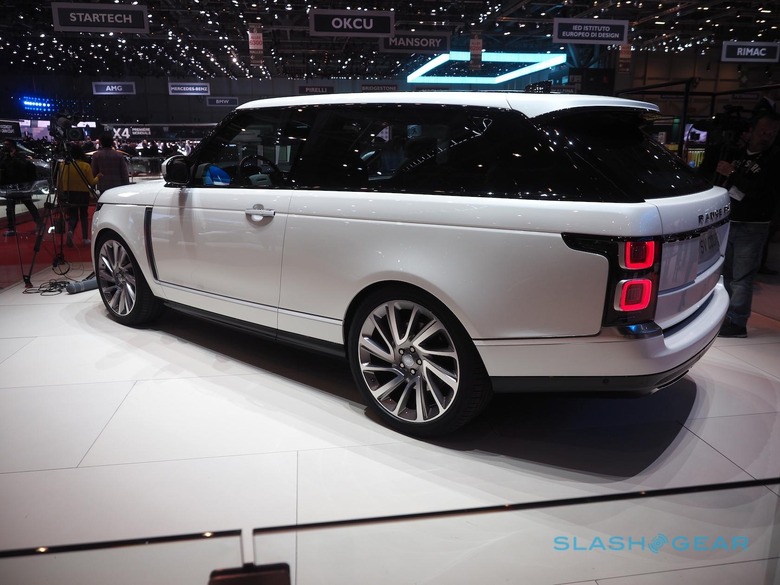 While it may look like a regular Range Rover missing a pair of doors at first glance, in reality there's a gulf between the standard SUV and this SV Coupe. Indeed, the vast majority of body panels are new. The two doors are significantly longer than the front doors on the normal car, opening sufficiently wide that Range Rover added a power-close feature triggered by a button on the dashboard, since otherwise they'd be too far away from those in the car to reach out and shut manually.
The roofline tapers more aggressively, and the trunk has been turned into a motorized deck of sorts, with hand-finished wood sliding out at the touch of a button for an impromptu picnic surface (or just to make unloading your shopping easier). Inside, there's seating for four in higher-than-usual opulence, surrounded by thick pile carpet, real metal, and a new wood veneer that joins walnut and sycamore by way of some complex molding to shape it atypically.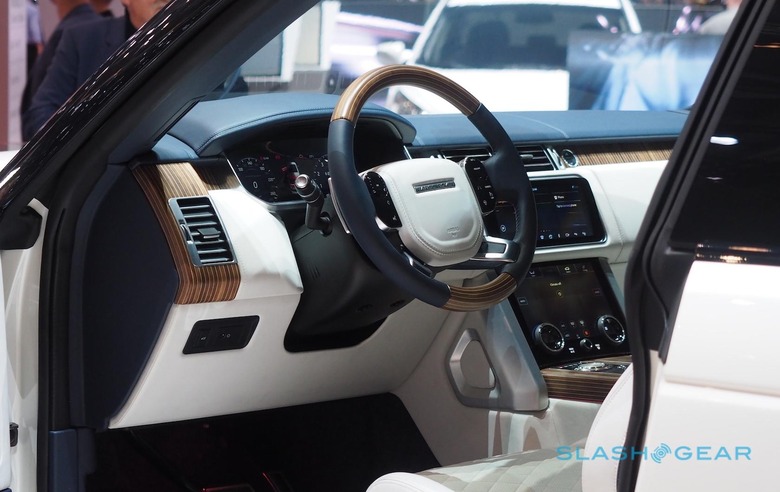 The resulting car straddles both categories and common sense. On the one hand, many people who buy an SUV – and a Range Rover in particular – do so and only use the front seats. For them, a plusher front cabin with more melodrama to the doors isn't entirely without reason. Others buy the SUV but never take it off-road: for that cohort, the lower-riding SV Coupe has all the butch styling of the regular Range Rover, but with a more dynamic stance. And, since the automaker wouldn't dare release something bearing its badge that wasn't still capable in the mud, even if you do have to make an unexpected detour through the rough stuff, it should be just as adept as the normal four-door.
That said, I couldn't help but be reminded of another automotive oddball when I saw the SV Coupe. Had the team at Range Rover cast their eye across the Channel – and back seventeen years or so – they might have remembered a French attempt at a category-spanning car. The Renault Avantime was a minivan (or, as Europeans preferred it, an MPV or "Multi-Purpose Vehicle") reimagined as a coupe.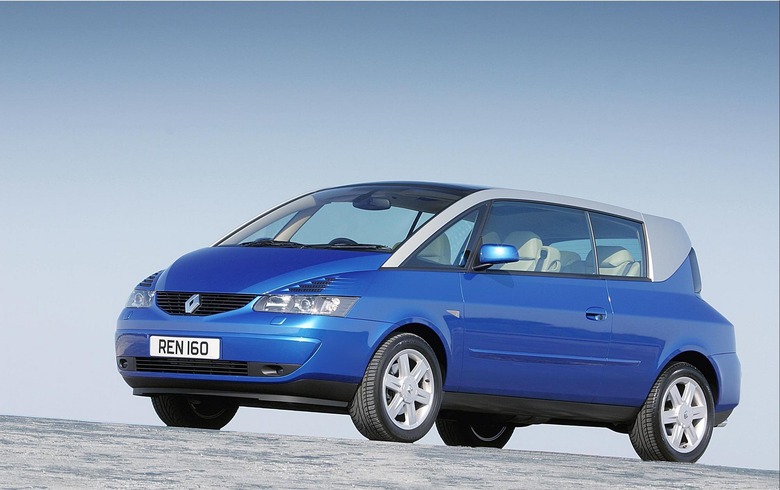 Their thinking was simple: a generation of kids had grown up with warm, fuzzy memories of childhood trips in the family's minivan, and would undoubtedly want a grown-up car that brought to mind those halcyon days. The result was a car the size of said-minivan but with two, huge – and double-hinged – doors, four plush seats inside, and a riot of unexpected angles. The Espace minivan it was based upon donated its fairly pedestrian V6 gas engine, but with 207 horsepower to play with it was never going to set any land speed records.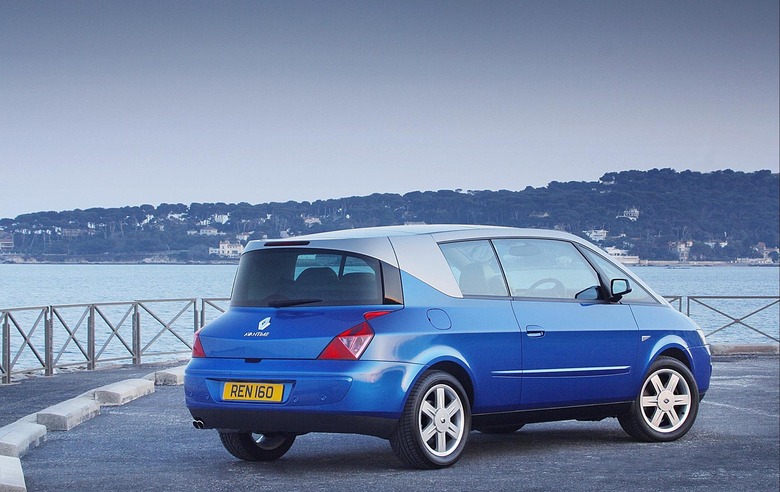 To say the Avantime met with a lukewarm reception is to shower it with undue praise. Renault sold less than 8,600 of the cars in the three years it was on sale, buyers unconvinced either by rose-tinted recollections or the car's "Grand Air" mode where a single button opened all the windows and the panoramic sunroof. Renault killed it in 2003, two years after its launch.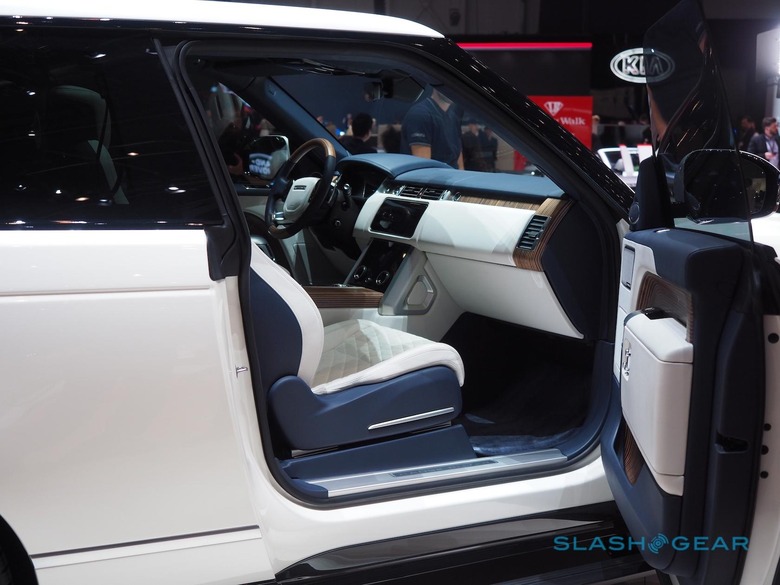 Range Rover will undoubtedly not face quite the dreary fate of the Avantime, I suspect. With only 999 cars expected to be produced, and that number expected to satisfy what demand there is worldwide, it's almost certain to be a success in terms of every SV Coupe finding a home. As a testament to the handiwork of the Special Vehicle Operations team, too, it's a suitable advertisement. Range Rover buyers may not run to the $295k of this particular two-door, but they may well be inspired to commission a bespoke interior or other SVO modification.
That's a not-unimpressive achievement for a car that, in its current form, is now six years old and will soon be due of a replacement. The Range Rover SV Coupe may not tell us much about what that replacement will look like – though it's not hard to predict that the fancy wood trim might eventually trickle through the range – but as Geneva fripperies go, it's a strangely sensible idea dressed up in ostentatious excess.