Ram has a problem. The truck-maker wants to oust Ford's F-150 pickup from the best-seller chart top-spot, but to do that it needs something to take on the fearsome Raptor. What better, then, to challenge one fossil-fuel burning dinosaur than another: the Ram Rebel TRX Concept is going into production.
It's unexpected news, given the Rebel TRX was first shown off two years ago, in 2016. Back then, Ram was insistent that the beefed-up truck was a concept only, though that didn't stop the automaker from laying it on thick when it came to details. Most important? The 6.2-liter supercharged V8 HEMI engine under the hood.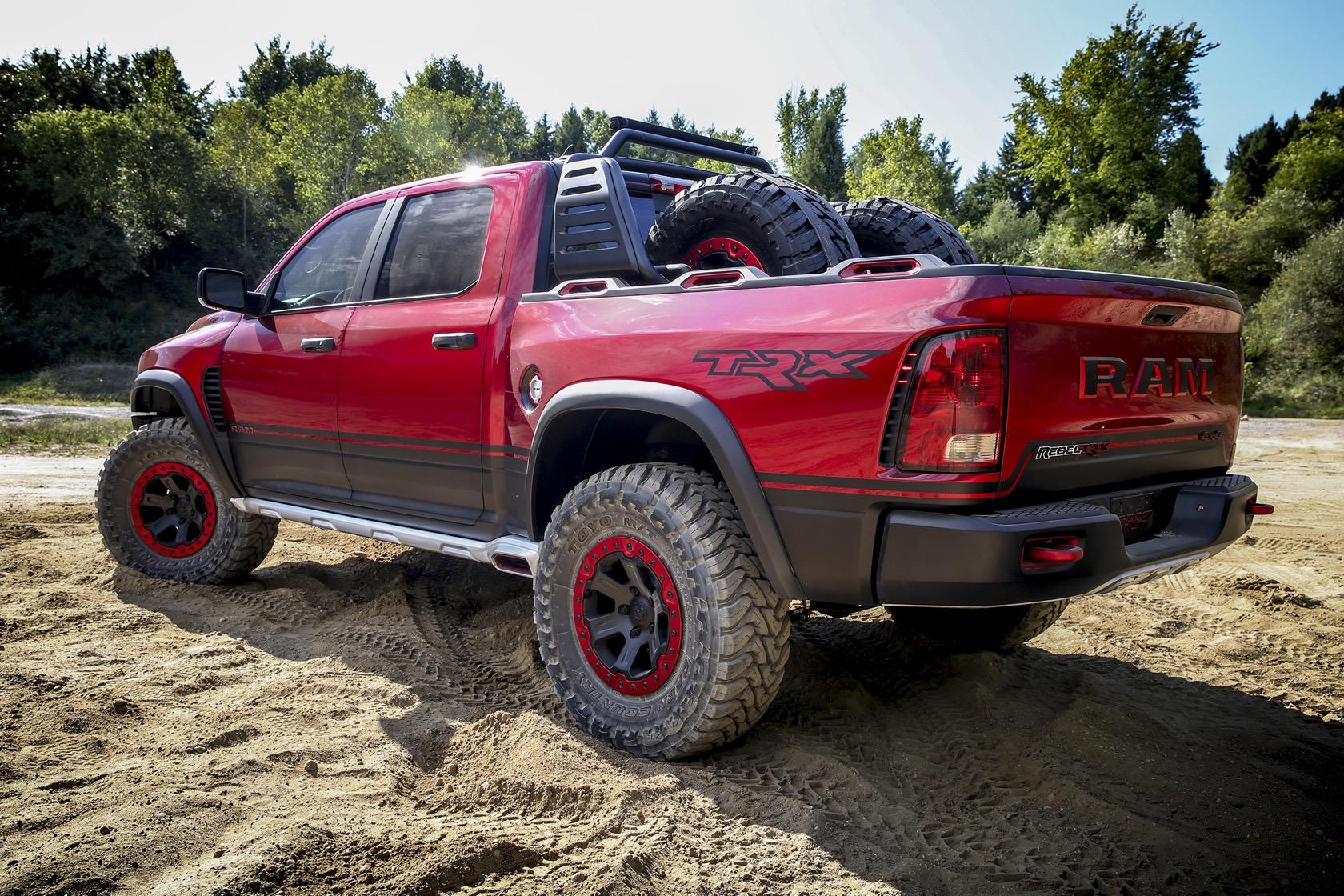 That, Ram pointed out, was good for 575 horsepower, making the truck "the most powerful factory-engineered half-ton pickup ever" at the time. The HEMI was matched to an eight-speed TorqueFlite automatic transmission with paddle-shifters, along with a performance 4×4 drivetrain. The BorgWarner 44-45 transfer case had four modes: Normal, Wet/Snow, Off-road, and Baja.
Unsurprisingly with all that power, Ram had to mix up production Ram 1500 parts with some new components. The standard Ram 1500 front axle was paired with an open differential and custom CV half-shafts, with the spindles pushed forward so that there'd be space for the huge 37-inch tires. At the back, meanwhile, a Dynatrac Pro 60 axle is hooked up to an electric, selectable locker to 35-spline, 1.5-inch axle shafts.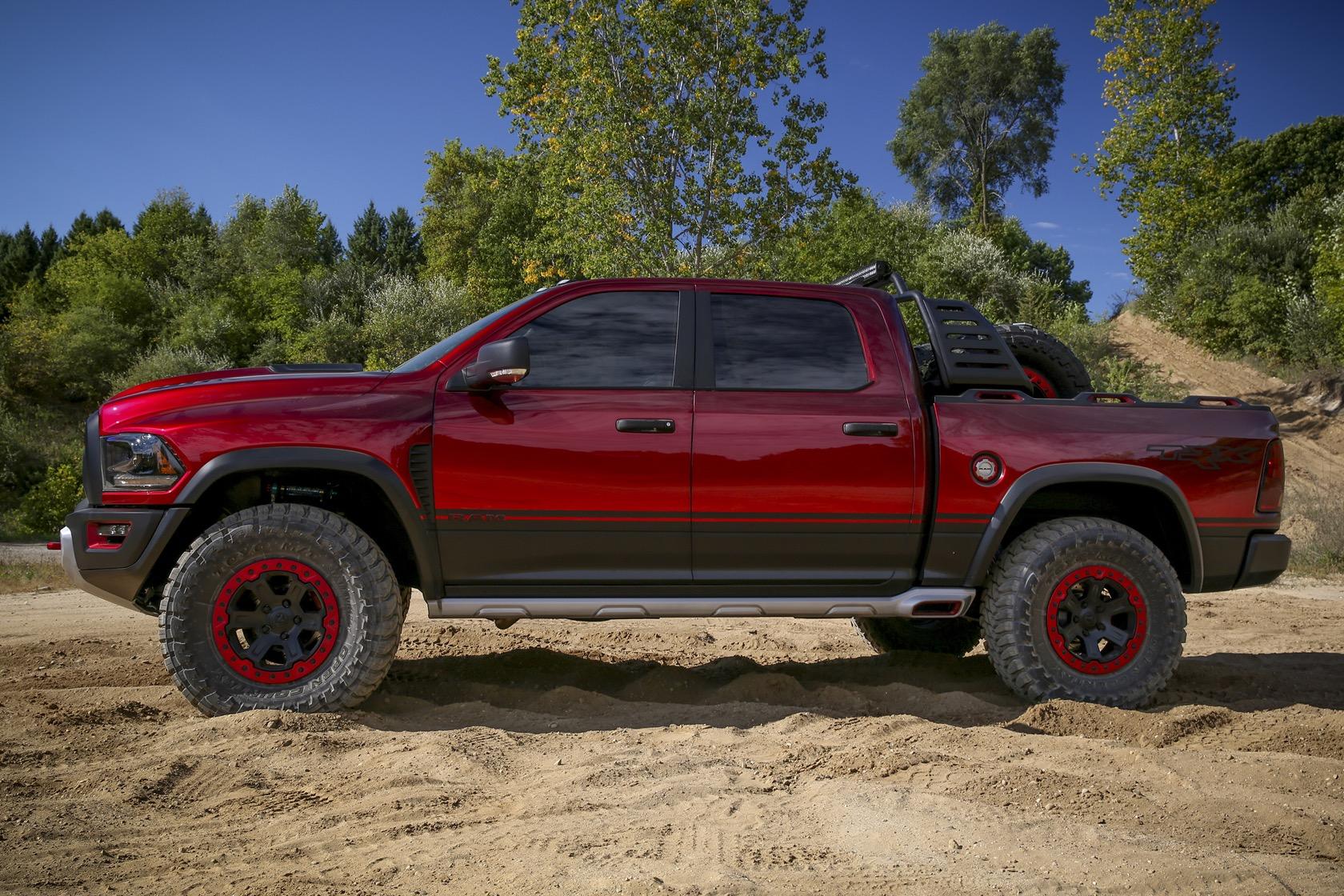 Suspension travel grew 40-percent – more than 13-inches – with custom-built upper and lower A-arms. A performance coil-over shock system with internal bypass was used for soaking up bumps small and large, along with an exclusive link coil rear suspension system. 2.5-inch bypass shocks took advantage of the standard upper and lower shock mounts, but swapped out the standard rear coils for performance springs. Finally, Ram slapped on Baer brakes with six-piston monoblock calipers and 15-inch rotors up front, and six-piston calipers with 14-inch rotors at the rear.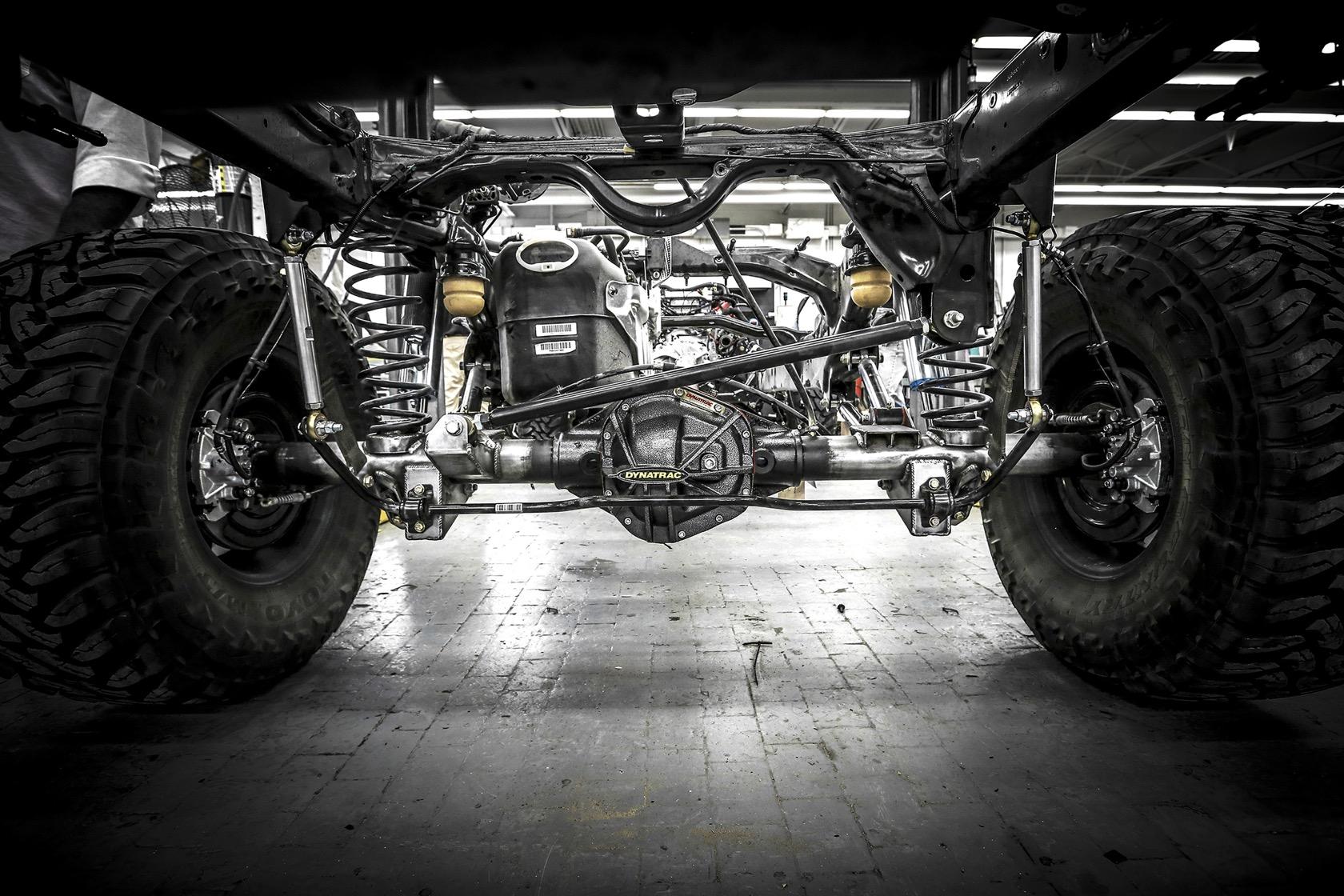 Extra vents, composite wheel arch extensions, and forged steel brush guards made sure the Ram Rebel TRX looked the part as much as it drove that way. You could say Ram was over-compensating with the truckls five-inch, side-exit exhaust ports, but the automaker probably wouldn't hear you over the HEMI's rumble. Inside, suede and fabric bucket seats and a rear bench were paired with six-point harnesses, along with a custom camera mount for your GoPro, and tough-wearing rubber treatments.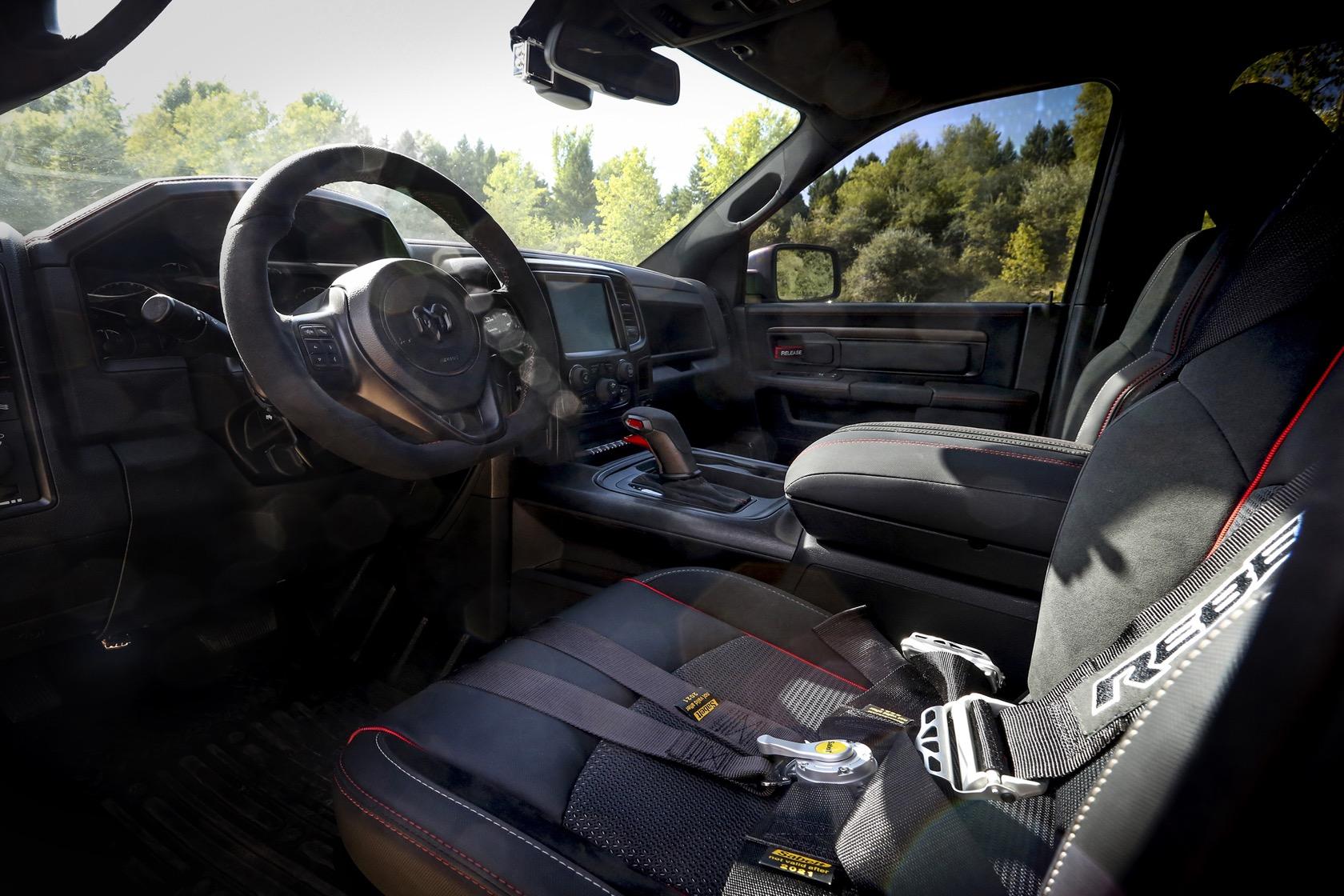 It was certainly striking, but it's taken until now for Ram to give the truck the green light for production. That's the flip side to FCA's renewed focus on electrification as part of its so-called New Five Year Plan, the confirmation that the Rebel TRX will, indeed, get a production version to take on Ford's F-150 Raptor head to head.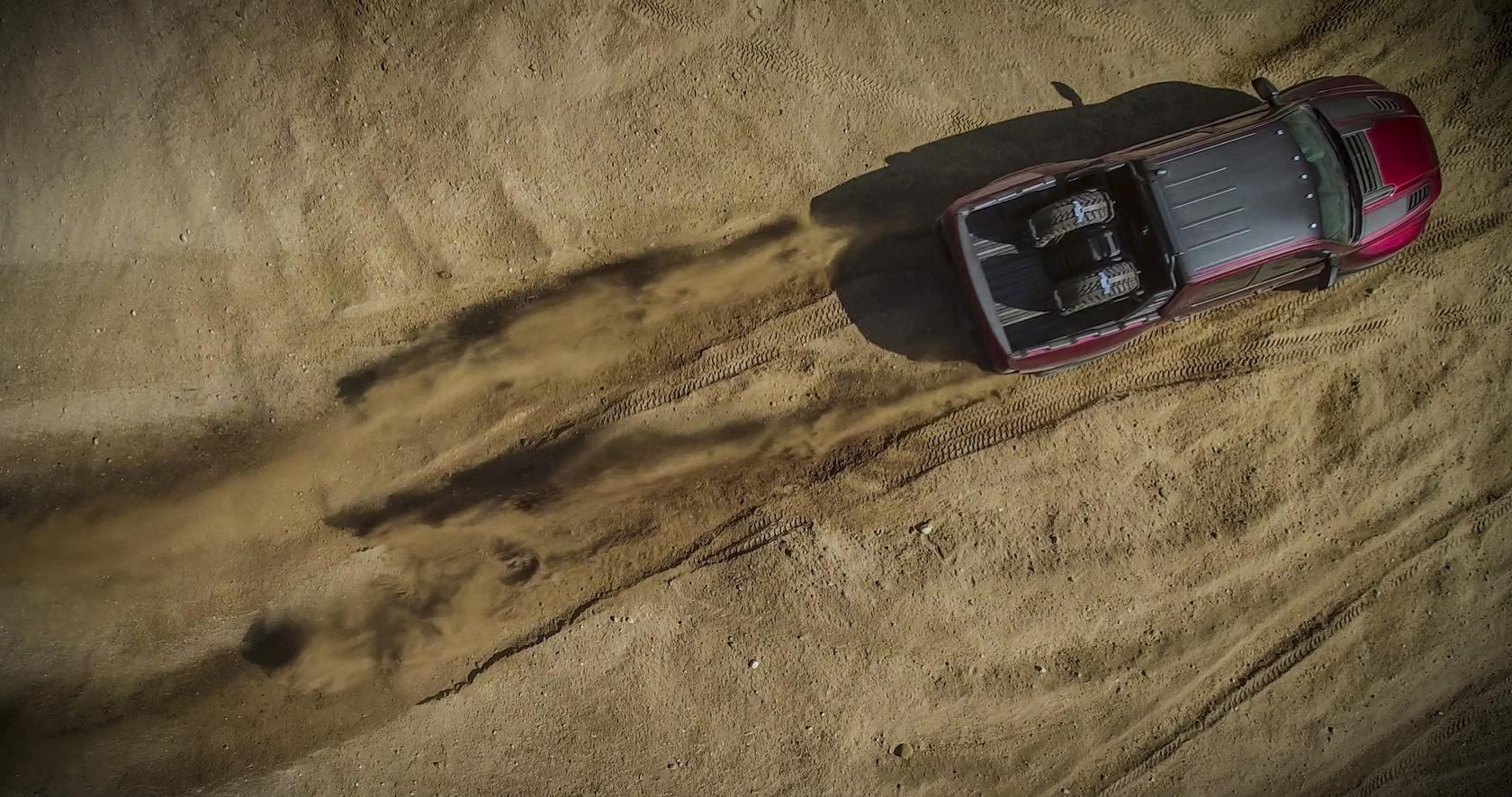 We've still got some big questions, mind. This concept may have been the origin of Ram's tyrannosaurus, but since its debut in 2016 we've also seen the all-new Ram 1500 with lashings of fresh technology to go with its restyle. Meanwhile, Ford has unveiled its 2019 F-150 Raptor: it may "only" have a V6, but it's not short on power and it has new shocks for even more off-road abilities.
The big curiosity, then, is just what Ram will do to the TRX as it moves from conceptual whimsy to production reality. With FCA stablemate Dodge having engine behemoths like the 707 horsepower HEMI found in Hellcat, is it too much to hope that the big V8 will make its way to under the new Rebel TRX's hood? For that we'll have to wait and see.